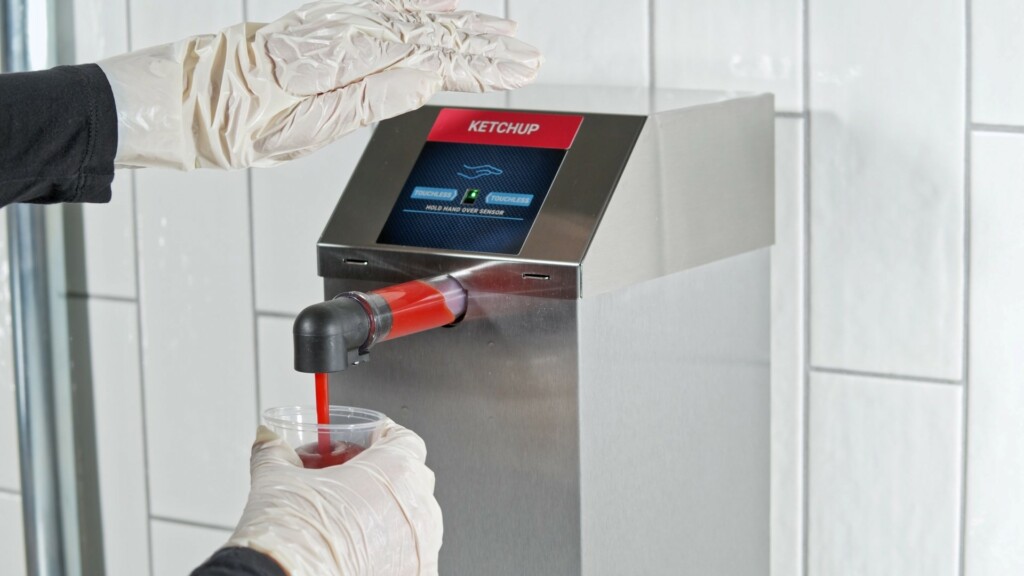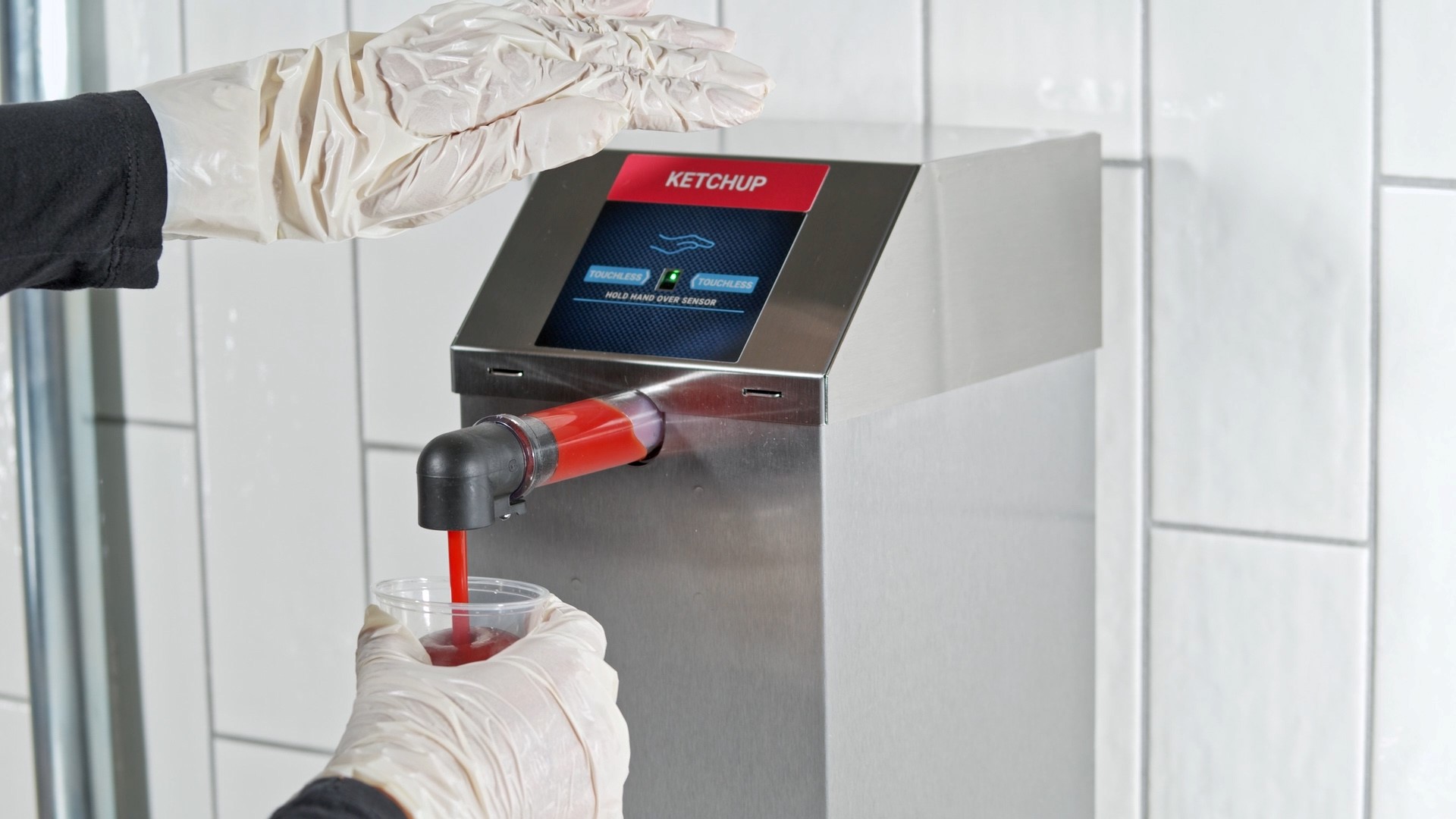 At the onset of COVID-19, many foodservice operations swapped their traditional self-serve condiment stations for condiment packets. Hoping that they wouldn't need to use them for long, packets seemed like the easiest solution for both dine-in and takeout orders. However, this temporary fix is eating away at profits after a year of use. In fact, traditional packets and dip-and-squeeze varieties can cost two to three times more per ounce than bulk cans, jugs or pouches. When keeping a restaurant open and profitable is so challenging, can you afford to leave that money behind?
Using humble ketchup as an example, the math clearly shows how much money is lost by using condiment packets. Based on prices from a leading distributor, dip-and-squeeze packets cost $0.15 per ounce and traditional packets cost $0.17 per ounce. However, gallon pouches offer a price of $0.08 and both bulk jugs and #10 cans offer a mere $0.05 per ounce. When we're talking in cents, it doesn't seem that significant. But imagine that in one day, your restaurant serves two hundred 0.3-ounce condiment packets, which results in a cost of $10.40. Serving the same number of 0.3-ounce portions from a bulk jug or #10 can costs only $3.00. Reducing costs by $7.00 daily from a single condiment will save you $2,000 in less than a year. And that's only for one condiment. Making the switch from packets to bulk for the rest of your condiments, especially more premium flavors, will multiply these savings.
But how does an operation keep customers safe when serving them from a bulk condiment dispenser? Contact-free condiment dispensers like the Touchless Express provide a safe solution. Server Products' touch-free condiment pump detects the user's hand when held above the sensor eye to dispense their desired portion. The three available models can provide options for use with gallon condiment pouches or 1.3-gallon fountain jars to achieve the most economical price per ounce on many condiments. And unlike a bin of condiment packets that multiple staff must reach into with their hands, the Touchless Express dispenser is not a physical touchpoint between users that can transfer contaminants. With its stainless steel construction, Touchless Express condiment dispensers can also be quickly and easily sanitized, which is just not possible to do with condiment packets.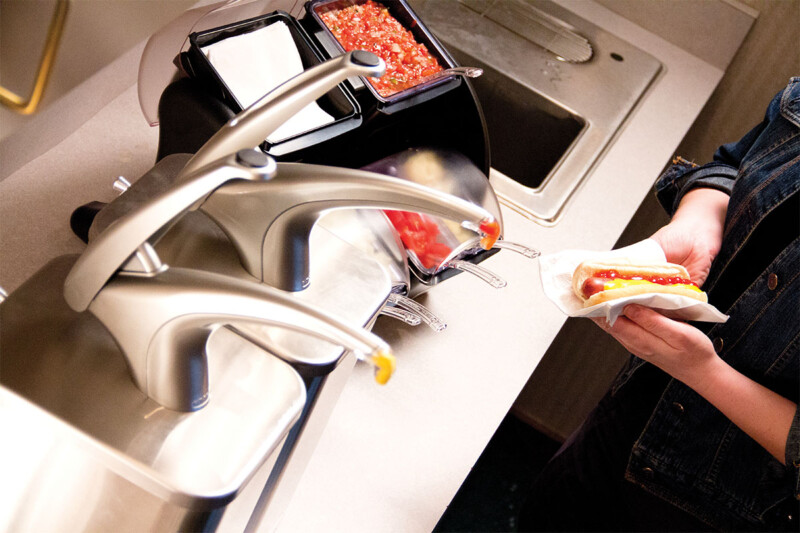 Equipment Coverage
The pandemic jump-started innovation for condiment dispensers, bringing touchless models to market.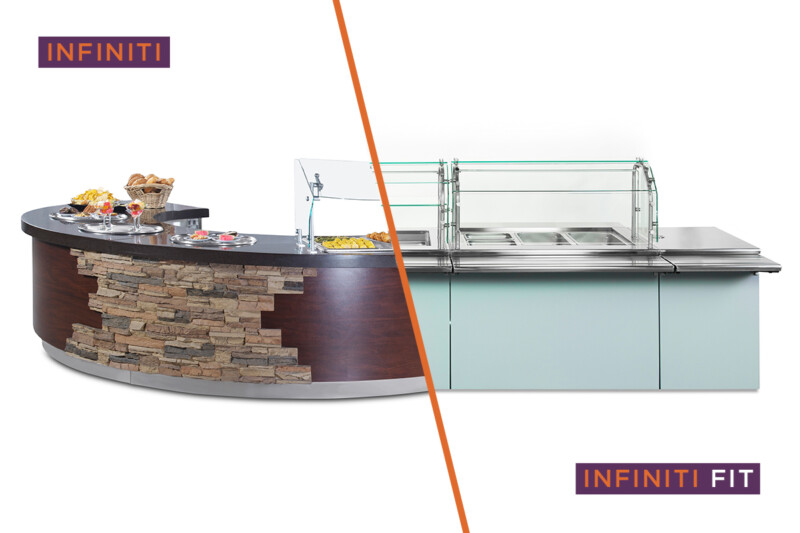 Design
While aesthetics and functionality are always top of mind when considering a new serving line solution, it's important that operators also consider the business angle of this decision. In this…