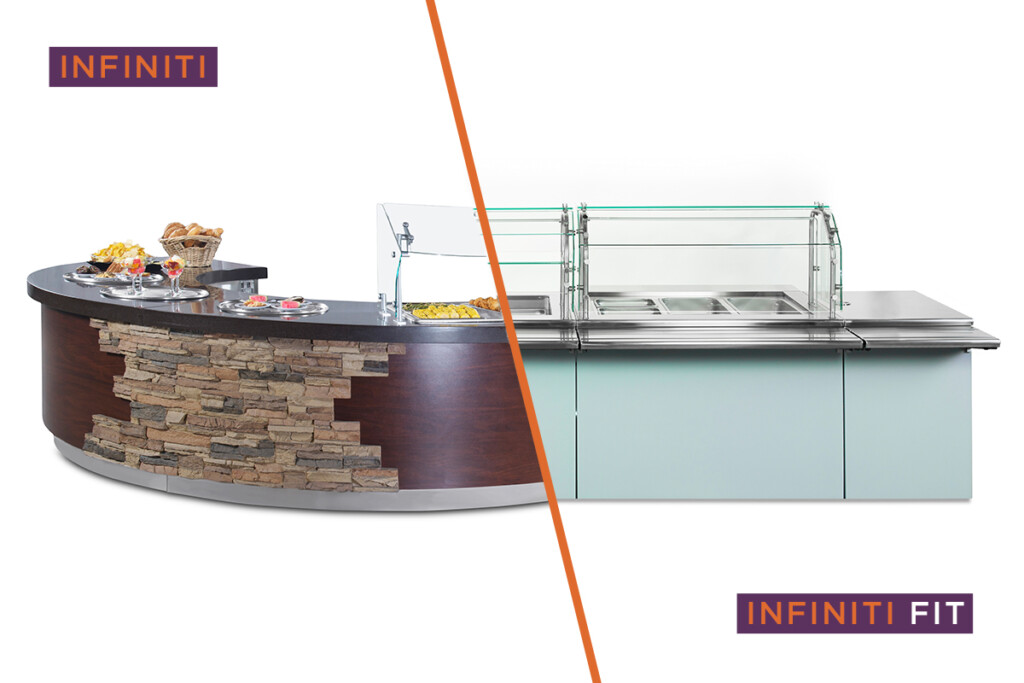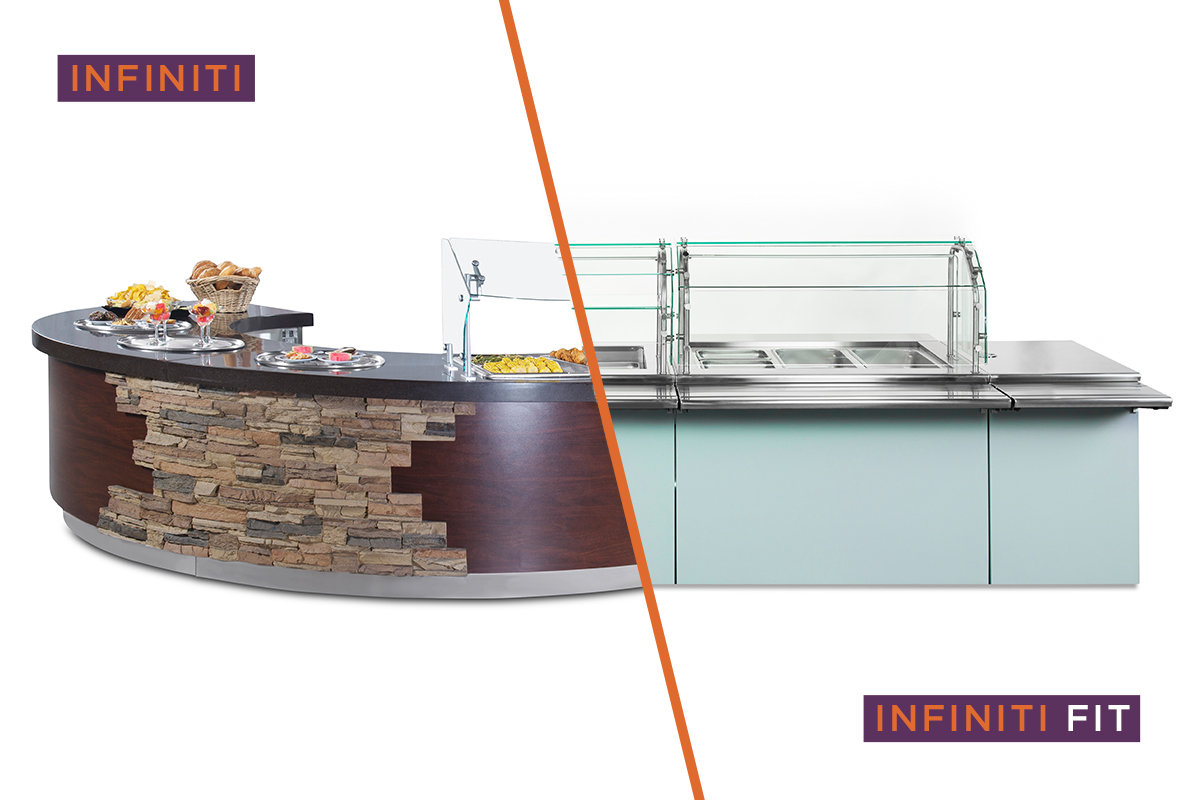 While aesthetics and functionality are always top of mind when considering a new serving line solution, it's important that operators also consider the business angle of this decision. In this article, we'll look at modular serving lines and custom serving lines through the lens of how each option could affect an operator's bottom line now and throughout the lifetime of the product. In the end, the right solution greatly depends on the operator's realistic day-to-day use and their operational goals.
WHY GO MODULAR?
Modular serving lines offer fantastic maneuverability and as a result, lots of operational flexibility. The units' ability to be nimble can help make operations more agile, leading to multiple business benefits. These benefits can be especially useful today, as operators seek versatility while continuing to navigate the challenges brought on by the COVID-19 pandemic.
Keep cleanliness up and labor down.
As modular equipment is built to be moved around as often as needed, keeping things tidy can be as easy as rolling the units out of the way, thoroughly cleaning their space, and rolling them back. Not only can this efficiency result in a safer, more sanitary environment for guests, but it can also save on labor costs.
Adapt and grow.
Another advantage that comes with modular serving lines is the ability to reconfigure as operational needs shift, be it each day or each year. For example, a standalone cart could be placed in a corridor for a morning grab-n-go revenue driver, and later moved to the main dining area to support the lunch rush. Choosing modular units can also be an ideal route for an operator who needs equipment now and is aware of a future expansion that will require adding matching equipment later. Even just having the option to create a fresh look or an inviting setup is a positive, as these small efforts can encourage added customer traffic.
WHY GO CUSTOM?
Custom serving lines offer the perfect solution for operations looking to make an impression.
Make your mark.
When operators can handpick touches like curved edges and solid surface tops, they are essentially guaranteeing that their serving line will be the only one of its kind. For operators who are serving discerning guests or looking to stand out among the competition, a custom serving line provides yet another finely crafted, detail-oriented touchpoint with which to build customer loyalty.
Play to the space.
Additionally, custom lines provide a viable option for operations that have unique spaces or setup requirements. Whereas modular units are prebuilt to standard sizes and styles, and then combined to create a serving line, custom units can be assembled and even welded onsite to ensure a perfect fit.
LOOKING DOWN THE LINE.
One last aspect to consider is that custom serving lines generally come at a steeper initial cost than modular serving lines. Considering the comparatively higher price point and the fact that they are generally stationary or permanent installations, custom serving lines will offer the most return on investment when they're able to be utilized as installed for years to come. On the flipside, a modular serving line could be a great fit for an operation whose future plans require more flexibility.
Custom and Modular Options from Atlas Metal
If you're looking for premium handcrafted quality in your next serving line, Atlas Metal has you covered with the INFINITI custom series or the new INFINITI FIT modular series. With unlimited options for customization, we can help you provide the perfect equipment solution for any customer's signature look. All manufacturers claim their equipment is durable and reliable. We could say the same things too, but we've found that a hands-on approach to doing business is what makes us different.
Sponsored by Atlas Metal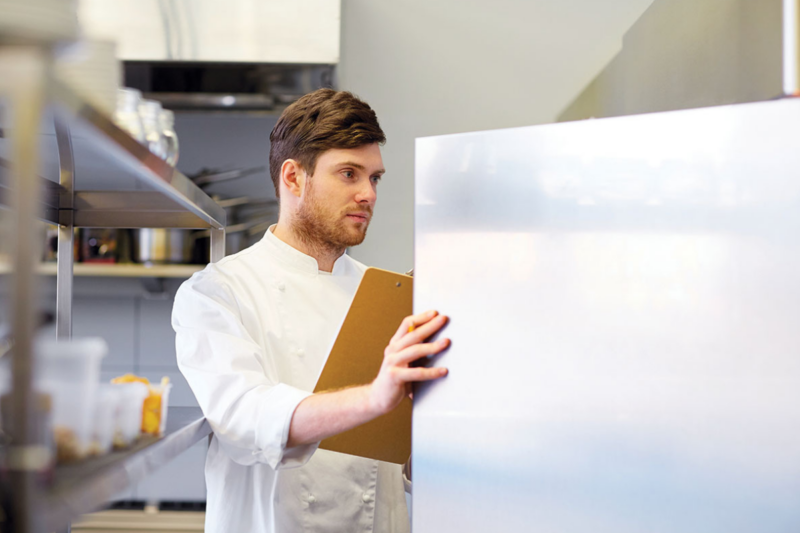 Uncategorized
RSI's Mark Montgomery's persistence and patience is key in repairing an operator's failing reach-in cooler.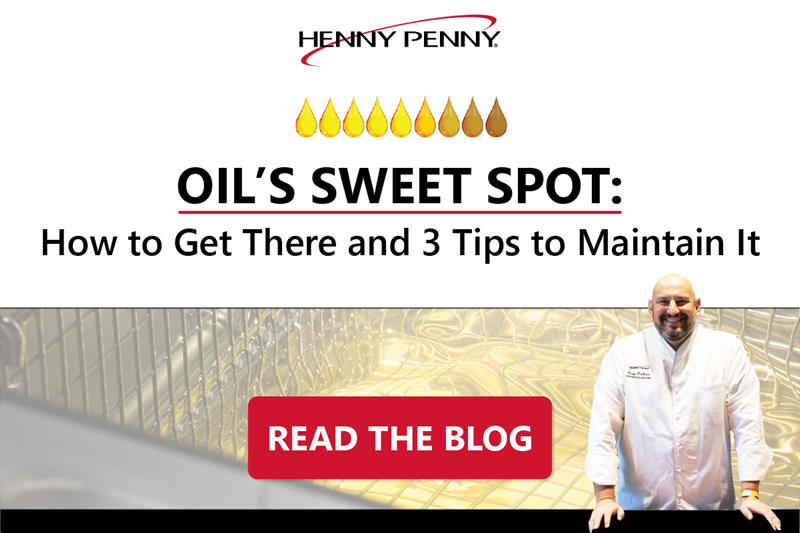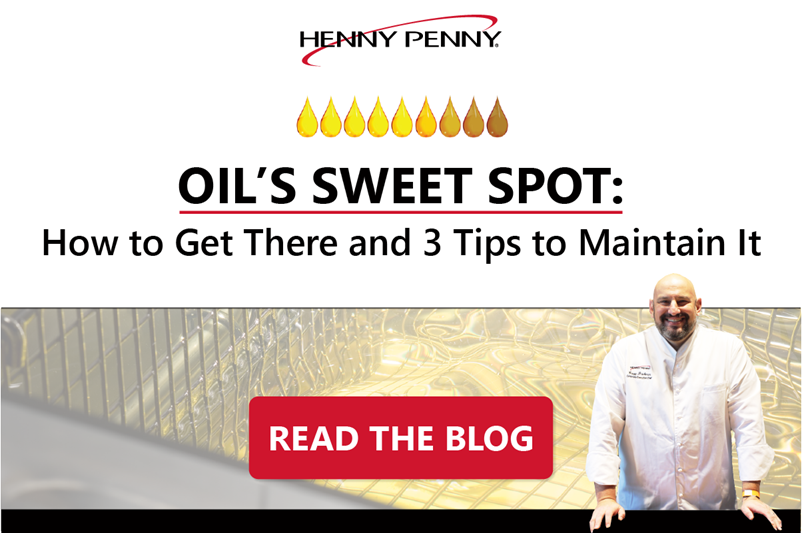 Uncategorized
Like many in the world of foodservice, you may assume that cooking oil performance is at its peak when you first start using it — but did you know there...