Healthcare Drives Foodservice Technology
When we think of drivers of foodservice equipment technology and preparation and delivery methodologies, we often rightly think of the influence of quick-service restaurant concepts. But our time at the annual convention of the Association for Healthcare Foodservice in Phoenix in early June has us pondering the significant impact of healthcare foodservice, too, on such systems.
Healthcare foodservice faces unique challenges in terms of the physical and mental state of the core "customers." The variety of diets, the timing and locales of service, and the distance from kitchen to patient all complicate such operations. And then, healthcare operators also must serve diverse visitor and employee populations.
We had a very interesting conversation with Garry Feuerberg, director of food and nutrition services at Runnells Specialized Hospital in Berkeley Heights, N.J. Feuerberg, a veteran of decades foodservice in healthcare institutions, commented on the long history of innovation in healthcare foodservice, including the latest "advancement," the "room-service" revolution.
For those who may be unfamiliar with the system, it essentially allows patients to order from a menu of options, within the constraints of their dietary programs. In many cases, patients also can control the timing of service. Creating and delivering this flexibility is no easy matter. It takes sophisticated information and communication technologies, as well as complex staged and a la carte holding, cooking and serving systems. Not least, to work effectively, it takes a highly trained and well-coordinated foodservice staff.
But done well, it leads to very significant improvements in patient satisfaction, as those who have little control over their physical or mental well-being now at least have some control over what and when they eat. And room-service systems also can reduce waste and costs significantly, Feuerberg said. "Many patients choose to eat only a couple times a day, and often just eat less at each meal."
But room service is just the most recent of the system and technology advances in healthcare foodservice. Healthcare was one of the first foodservice segments to extensively employ cook-to-inventory technologies such as cook-freeze and cook-chill. Feuerberg told us that when he was at the 1,000-bed Brookdale Hospital in Brooklyn, N.Y., during the 1970s, his operation was one of the first in the country to use a cook-freeze-retherm system. When large-scale tumble-chill and cook-chill systems developed and were employed during the '80s and '90s, healthcare was one of the first adopters. And healthcare also helped drive the extensive use microwave, combi-oven and induction technologies, not to mention ever-developing systems for improved holding and transport.
With populations aging worldwide, and with more of us expected to "dine" in healthcare facilities, we can thank the creative and dedicated professionals who daily serve us all. And all of us in foodservice can thank them for their help in improving equipment technologies and operating systems.
Cheers,
Robin Ashton
Publisher
---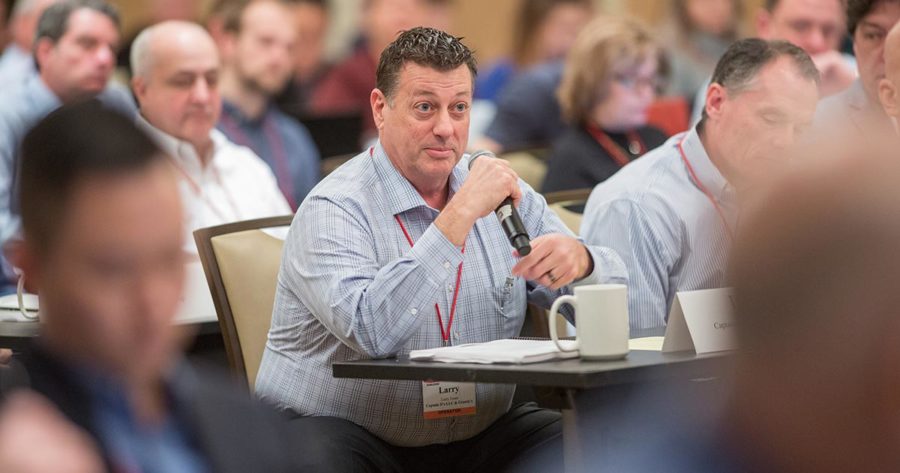 Advance Your Knowledge of Foodservice Equipment Technologies at MUFES
MUFES is a one-of-a-kind event for foodservice equipment decision makers from multiunit chains and noncommercial facilities.