In March 2009 we put out a call for suppliers to submit toasters that are rated at 800 slices/hr. and higher, and these six manufacturers sent materials.
Here you'll find general specs you can compare as well as supplier statements letting you know what unique features each model offers. Keep in mind that all the suppliers here have a variety of models with different capacities, so if you like a model you see here but need lesser or greater capacity, that supplier will likely be able to provide what you're looking for.
For a full list of conveyor toaster makers, go to our Buyers Guide at www.fermag.com and search under the category Toasters, Conveyor & Rotary.
APW WYOTT
Model: X*Treme-2
Capacity: 800 slices/hr.
Product opening height: 1 1/2"
Heating elements: calrods
Input: 3250W
Supplier statement: Features of the X*Treme-2 conveyor toaster from APW Wyott include individually controlled top and bottom heating elements, a removable reflector tray for ease of cleaning and a self-dispensing bread drawer that slides forward for removal of product. High-temperature bearings never require lubrication, says APW, and a switch conserves energy during slow periods. Other features include a lighted main power rocker switch, stainless construction with aluminum front covers, and full insulation and air cooling that keeps the exterior cool to the touch.
www.apwwyott.com
HATCO
Model: TQ-800H
Capacity: 800 slices/hr.
Product opening height: 3"
Heating elements: calrod
Input: 3300W
Supplier statement: Hatco Corp. offers the Toast-Qwik Model TQ-800H. For uniformly colored golden-brown toast, as well as bagels, buns, and English muffins, Toast-Qwik conveyor toasters provide the optimum in features, quality and value. The electronic controls precisely regulate both top and bottom heating elements for perfect toasting every time, says Hatco. The exclusive, patented ColorGuard sensing system monitors cabinet temperature and adjusts conveyor speed during high usage periods to assure uniform toast. The power save mode with indicator light saves energy and money during slow periods. Model TQ-800H also offers a tall opening for thicker products.
www.hatcocorp.com
HOLMAN
Model: QCS2-800
Capacity: 800 slices/hr.
Product opening height: 1 1/2"
Heating elements: quartz
Input: 2800W
Supplier statement: Breakfast lunch or dinner, the QCS2 Series from Holman/Star is versatile enough to fulfill your menu requirements. Holman's QCS2 Series toasters can generate up to 800 slices/hr. in only 14" of counter space. Holman designs every toaster to stand up to rigorous foodservice demands, using stainless steel construction for long-lasting durability, and heavy-duty motor, drive chain and conveyor speed control for superior reliability. A conveyor-belt tension system provides smooth and quiet operation, says Holman, while high-performance quartz infrared heaters provide superior toasting performance and reliability. Units are easy to disassemble with 1-piece cover for cleaning and service.
www.star-mfg.com
LINCOLN
Model: 8005 Return Toaster
Capacity: 1,500 slices/hr.
Product opening height: N/A
Heating elements: calrod
Input: 4850W
Supplier statement: The 8005 Return Toaster from Lincoln/Manitowoc delivers big volume in a small footprint. This 2008 NRA Kitchen Innovations honoree is a self-contained countertop unit that is stackable up to two high with adjustable conveyor speed and toasting intensity. Convection-assisted toasting delivers increased productivity, while increased capacity and reduced cook time helps save energy. The Lincoln Return Toaster accommodates a variety of bread products by adjusting the conveyor speed to create lighter or darker toasting. It's also ideally suited for thicker products, such as English muffins or fresh bagels. Overall the unit offers consistency, simplicity and efficiency, says Lincoln.
www.lincolnfp.com
SAVORY
Model: RT-2 Series
Capacity: up to 950 slices/hr.
Product opening height: 3"
Heating elements: calrod
Input: up to 4000W
Supplier statement: Both models in the Savory RT-2 Series feature oversized 3" x 11" openings, which allow you to toast thicker bread items. Whether using the Energy Saving or High Capacity model, toasting is a snap for even inexperienced personnel thanks to state-of-the-art control panels. The RT-2VSRE can toast up to 750 slices/hr. while the higher-capacity RT-2VSHO can handle up to 950 slices/hr. Both feature balanced toasting chambers and high wattage elements. Standby mode allows the toasters to operate at low power consumption when not in continual use. And a convenient bun/toast switch allows for one- or two-sided toasting at the flip of a switch.
www.mercosavory.com
TOASTMASTER
Model: TC21D3666
Capacity: 900 slices/hr.
Product opening height: 3"
Heating elements: calrods
Input: 2900W
Supplier statement: The TC21 conveyor toaster from Toastmaster/Middleby features a 10"-wide conveyor belt, an energy-saving standby mode and a unique airflow design to keep the exterior of the conveyor toaster cool to the touch. You also get separate upper and lower heat plus large and easy-to-operate dial controls. The circulating air also keeps the internal controls and the motor cool for long-lasting operation. Toastmaster's commercial electronic conveyor toasters are designed to toast foods in large quantities consistently using continuous-feed methods.
www.toastmaster.com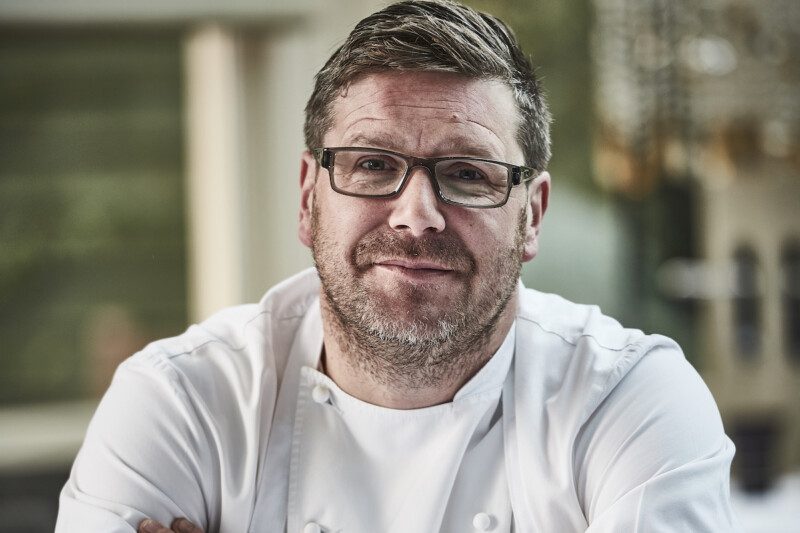 Uncategorized
Esteemed chefs and foodservice industry leaders from the U.K. will partake in a vNEXT virtual event on March 17. The online trade show—hosted by specification platform provider Specifi (whose parent…