Ask three chain restaurant developers about their experiences with certification to Leadership in Energy and Environmental Design standards, and you'll hear three different approaches to developing sustainable operations.
At least that's what happened earlier this year during FER's 2010 Multiunit Foodservice Symposium, where a panel reviewed individual chain experiences with LEED for Retail certification, which is offered by the U.S. Green Building Council. Panelists included Scott Shippey, sustainable design manager for Chipotle, whose restaurants are all corporate-owned; David O'Leary, equipment specialist for Dunkin' Brands, whose stores are 100% franchised; and David Harpring, senior engineering manager for Yum! Brands, whose stores are both corporate and franchised. The group was moderated by Richard Young, senior engineer and director of education at Fisher-Nickel Inc., which operates Pacific Gas & Electric Co.'s Food Service Technology Center.
Chipotle
"Optimizing energy performance is perhaps the most important point for any restaurant company pursuing LEED certification," said Shippey, who in 2009 spearheaded development of the chain's second LEED-certified store, a unit in Gurnee, Ill. Shippey credits the store's Platinum rating to the team's upfront focus on energy. "When we looked at our building afterward, we realized that [energy performance] positively influenced all the other credits we received."
Reducing a restaurant's energy requirements starts with measurements. "If you don't know what your energy use is, you'll have no idea how to go about making improvements," Shippey said.
The store's sustainable features include a wish-list of cool technology: high-efficiency HVAC system, high-efficiency water heaters, insulated building walls, Energy Star-certified kitchen equipment, variable-speed hood, low-flow fixtures, LED and CFL lighting, an energy management system, a wind turbine and vegetated space.
Store-to-store comparisons a year after opening proved to be an eye-opener. When Chipotle compared its Gurnee LEED store with a nearby sister unit—one built to current, state-of-the-art specs—the team found the LEED store to be a clear winner.
"The Gurnee store's annual utilities (electric, gas, water and sewer) averaged about $7,200 lower than the [nearby Waukegan, Ill.] store, while its sales volume was 20% higher," Shippey said.
Much of the sustainable technology used in the Gurnee store will eventually be incorporated into upcoming prototypes. But one item was incorporated immediately into all new stores: LED lamps. "These are no-brainers, thanks to their 12-month or less payback," Shippey said.
Shippey also shared details of items that would not be repeated in future stores. One was the wind turbine, which offers such a slow payback rate and high potential for problems that it "almost became my swan song," Shippey said. Another was the energy management system they chose, a pricey investment that failed to perform as promised.
Dunkin' Brands
Challenging as jumping into LEED might be in a corporate system, it's even more complicated when you need to convince franchisees to sign on, as Dunkin' Brands' O'Leary revealed. "Our franchisees finance their own development, and it's been a struggle to build a case to persuade them to go green, even more so in light of the current economic climate," said O'Leary, whose company included 15,000 units in 44 countries and one LEED-certified store as of late '09.
The Dunkin' road to LEED certification was long and challenging. "It's difficult to achieve LEED points due to the nature of restaurants as a business model," O'Leary says. "Units have relatively small footprints, and the products we sell require large amounts of energy to produce. Current LEED standards don't yet embrace this model," he continues. "The USGBC reviewed our submission as it would an office building, which was the only standard available at the time to categorize us under. We ended up making multiple submissions, which cost time and financial resources."
Nonetheless, the LEED exercise gave Dunkin' the opportunity to review and improve various aspects of design throughout its concept portfolio. Everything from electrical, mechanical and plumbing to lighting and sign illumination packages and construction specs has been updated to improve building efficiency and make less of an environmental impact.
To spread the sustainability message, Dunkin' Brands Development Services shares its LEED experiences with franchisees, as well as general contractors and architects approved to work with the brand, through an online Development and Construction Extranet. This portal reserved for "green design elements" hosts all information in one readily accessible place and shows all the potential ways to incorporate these elements to store design and construction.
"It's an ongoing process; we're constantly challenging ourselves to increase the efficiency of our design," O'Leary said. "Not every future building will be LEED-certified, but every future building can be more efficient."
Yum! Brands
Yum! Brands' first LEED store opened in Northampton, Mass., at the end of '08. The store is the result of Yum!'s "experimental sustainable building initiative," dubbed E3 for its focus on energy, environment and economics.
Yum! is quantifying its E3 initiative by measuring energy use, a learning process in itself. "We collect a ton of operations and sales data from our restaurants, but have virtually no actual data on how much energy and water our equipment uses," Harpring said. Today, however, extensive metering systems in the LEED store and a nearby control store report about 50 data points every 15 minutes. "It's opened our eyes to both good and bad things," he added.
The store, which earned a Gold certification, "looks like a typical store in order to maintain brand identity," Harpring said. "Other than a few signs and some literature, there are very few visual clues to our customers that the store is any different."
Harpring described some of its sustainable highlights, including:
Solar wall panels on the south exterior wall that supply pre-warmed air to the rooftop HVAC unit during cold months.
Energy-efficient equipment, such as fryers, refrigerators and warming cabinets, which replaced older models.
Above the cookline, specialized hoods—steam, back-shelf and canopy—work more efficiently and slash makeup air needs. "The LEED store uses 74% less exhaust energy than the control store while having a higher sales volume," Harpring noted.
LED lighting, used throughout the property, supplements indoor lighting with a daylight harvesting system in the form of light tubes. The LEED store spends 72% less on interior lighting and 57% less on exterior lighting compared to the control store.
A rain garden helps manage storm water by feeding water back to the aquifer instead into storm drains, and an underground tank captures rooftop rainwater for landscape use. Inside, low-flow fixtures reduce water requirements.
And a composting program reduces the amount of solid waste going to the landfill by diverting food and paper waste to a composting vendor, and a bulk-oil system improves employee safety and eliminates packaging waste.
Harpring stressed that a whole-building approach to achieving energy and water efficiency is critical because every system is so interconnected. Going forward, he said, Yum! will continue to monitor and validate green technology. "LEED is not a destination; it really is a journey. And we're all still learning."
Final Thoughts
During the panel's Q&A section, an audience member asked why it was so important to follow LEED guidelines. Why not just pick and choose from among the various green technologies on the market to improve your restaurant instead of going through all the extra paperwork that LEED requires?
Chipotle's Shippey put it most succinctly: "LEED drives a stake in the ground," Shippey said. "It gives your company something to commit to while serving as a tool for leveraging your strength. The LEED process helps you gain knowledge and operate smarter."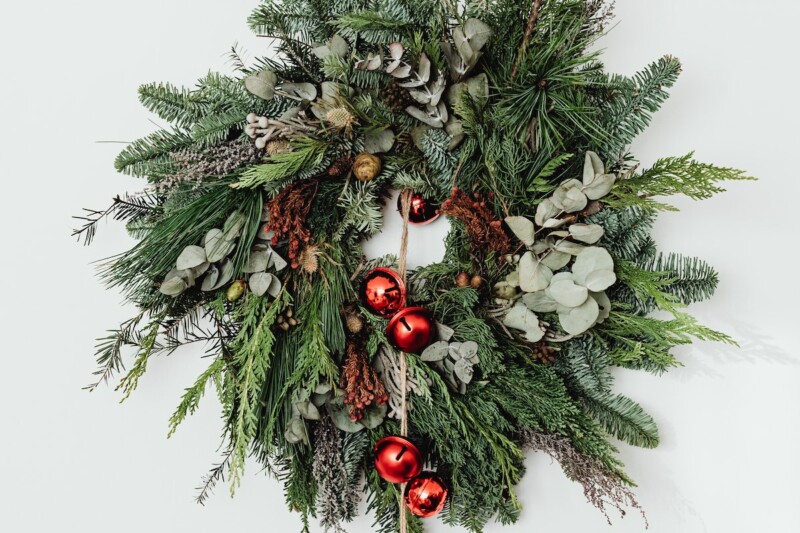 Uncategorized
Very best wishes for a safe and happy holiday season and a prosperous year ahead.