When Guatemala City-based Pollo Campero—Central America's iconic fried-chicken chain with more than 350 units in 15 countries—decided to reinvent itself with a new prototype, the company delivered a daunting punch list to kitchen designers.
In an unprecedented move intended to delight current customers and attract a whole new consumer segment, Pollo Campero unit-design planners revamped the restaurant's image and service model and increased menu offerings by adding sandwiches and burritos to the chain's mostly fried-food lineup. The new menu items would require space for storage and a dedicated station for production and assembly. But to keep construction and real-estate costs competitive, Pollo Campero's new kitchen footprint needed to be about 10% smaller than existing restaurants. Additionally, service times had to be faster, energy use had to be reduced and the equipment-package cost had to remain the same. The planners were asked to fit a pizza station into the kitchen as well.
Complicating matters, Pollo Campero stores stay in constant motion from morning to evening, serving breakfast, lunch and dinner via table service, counter service, drive-through and delivery from each location.
Pollo Campero's Director of Commercial Services Fernando Perez, who has a background in engineering and a passion for metrics and maximizing time-motion efficiencies, was tasked with accomplishing the many design objectives. Perez reached out to efficiency expert Danny Bendas, managing partner at Synergy Restaurant Consultants, Irvine, Calif., and Bob Kuchinski, president of Coastline Design, Costa Mesa, Calif., for a comprehensive review of Pollo Campero's operations and systems.
In early 2013, Perez, Bendas and Kuchinski spent four intense days reviewing Pollo Campero restaurants in Guatemala City. Perez brought along a maintenance team to execute suggested tweaks and changes on the spot, such as reversing hinges on reach-ins, rearranging food-assembly layouts and moving key pieces of equipment.
"We would study Campero's kitchen operations, sketch out our ideas as elevations and Campero's design team would put the sketches into AutoCAD overnight so we could review them the next day," Bendas recalls.
After Bendas and Kuchinski returned to California, the work continued. "We did time-motion models using the new layouts, took multiple measurements of storage spaces needed for their many types of servingware and carryout packaging and brought home samples of them all," Kuchinski says. "After much back-and-forth between California and Guatemala, Pollo Campero's new prototype kitchen had eliminated about 40% of distance traveled by kitchen staff, all by getting rid of crossovers and by moving equipment."
Pollo Campero's resulting three newly designed units—two in Guatemala and one in El Salvador—opened in February 2014. Nearly two months into operations, the units average 1,000 meals per day—roughly a 20% increase in revenue compared with same-size locations. The units' other metrics impress as well:
• 10%-20% increase in speed of service
• 10% reduction in energy consumption
• 0% increase in equipment-package cost, despite adding new technology and equipment
• Improved product temperature, presentation and holding abilities
• Improved dining-room ambiance by reducing kitchen noise and odors
Flow Improves Function
Pollo Campero's four types of food orders—dine-in (65% of revenue), counter service (6%), drive-through (14%) and delivery (14%)—are assembled at the kitchen's center table. In the old kitchens, equipment was positioned in long lines—e.g., the cook line transitioned into the center assembly area—that were parallel to the breading station and fryers. Crossing the kitchen required walking around the end of the cook line.
"We observed excess walking by cooks," Bendas says. "The extra steps led to temperature and timing problems, such as the grilled-chicken warming cabinet positioned 12 ft. away from the plate-assembly station or the French fries fryer being located far from the fries warmer."
At Bendas's and Kuchinski's suggestion, the center assembly area was turned perpendicular to the production flow. The change converted the area into the "true nucleus of the kitchen," Kuchinski says. In the new design, the center island has evolved into a well-equipped, uber-organized island with four easily accessible corner workstations dedicated to Pollo Campero's four service categories.
Changes in the prototype included moving the chicken warming cabinet next to the center island; repositioning the French-fries fryer and hood five steps away from the center island's fries holding area rather than 20 steps away next to the chicken fryers; and adding a pass-through, two-level plated-food pickup point for servers parallel to the center island.
Other changes included rearranging various stations to make meal components, tools, dishes and flatware more easily accessible. Every square inch of space gets maximum use—especially at the center island, where a series of precisely measured compartments hold to-go packaging, plates, utensils, napkins and other dining-room supplies. Each station's configuration allows one to three people to work simultaneously depending on demand.
Equipping Pollo Campero
To boost productivity, improve food temperatures and save energy, the redesign team suggested upgrades to cutting-edge restaurant equipment.
That spring, Perez joined Bendas and Kuchinski at the 2013 National Restaurant Association Show in Chicago to get a firsthand look at new items.
The updated equipment lineup now includes:
• An energy-saving Convotherm combi oven with a digital touch screen and space-saving door that recesses into the body
• Winston steam drawers that feature quick temperature recovery and can hold hot food without drying it out
• A Roundup continuous-feed toaster that caramelizes bread surfaces and cuts toasting time in half compared with the old toasters
• A Star two-sided tortilla press with temperature control and the ability to handle up to six tortillas at once
• A Carter-Hoffmann French-fries holder that lengthens shelf life to 15 min. thanks to recirculating hot air and a heat lamp
• Carter-Hoffmann hot-holding cabinets—doorless on both sides for easy access—that feature heated shelves to keep chicken hot
• Hatco heated shelves at the server pickup station
• Henny Penny energy-efficient fryers that feature automatic filtering, timers and oil top-off
• Middleby Marshall stacked conveyor pizza ovens that allow twice the production during peak times
• A Champion dishmachine that saves energy by recirculating hot water
Station Identification
Pollo Campero's expanded menu required two stations to be added and others to be tweaked.
New to the kitchen is the multitask station, tucked between the cook line and the central island. "It has everything needed to assemble our new menu's sandwiches, salads, burritos and rice bowls," Perez says. "This is a big change since our kitchens have always been focused on fried chicken."
The station is outfitted with a cold-prep table, a microwave and small hot-holding cabinet above, a toaster to the right with buns stored below and a tortilla press to the left. Boosting productivity are top-level cutting-board stands, mid-level shelves for carryout packaging and a knee-level knife rack.
A pizza station was wedged into the main kitchen by adding a refrigerated pizza-prep table and double-stacked conveyor ovens.
The beverage station also was folded into the kitchen by adding a wall, shielding diners from its noise and bustle.
"In existing restaurants, beverages were served from an island in the dining room, where guests could see the preparations and hear the noise," Perez says. "Now the beverage area is part of the kitchen, and it's well organized to serve multiple tasks with dinner-roll baskets in one spot, ice-cream cups in another and to-go cups and lids in racks next to the soda dispensers."
Pollo Campero's Next Steps
Two months after the new store opened, customers appear to be falling in love with the new Pollo Campero restaurant.
"We are measuring the perception of our customers as it relates to the new restaurant design, service model, restaurant ambiance and the revamped menu," says Ricardo Castillo, v.p. of operations at Pollo Campero. "We're getting a 90% customer-satisfaction rating on all points [food quality, speed of service and accuracy of orders]. The new kitchen design has played a key role. It has allowed us to meet the efficiency and productivity targets and has allowed us to meet the challenges that come when you introduce new menu items."
Pollo Campero expects to build five to 10 of the newly designed units in the U.S. this year, plus another 10 to 15 in Central America and other countries. The company's next big kitchen-design project will be retrofitting existing restaurants so they can produce the expanded menu. "This will include adding the multitask station and moving equipment," Perez says. "It will be an important investment."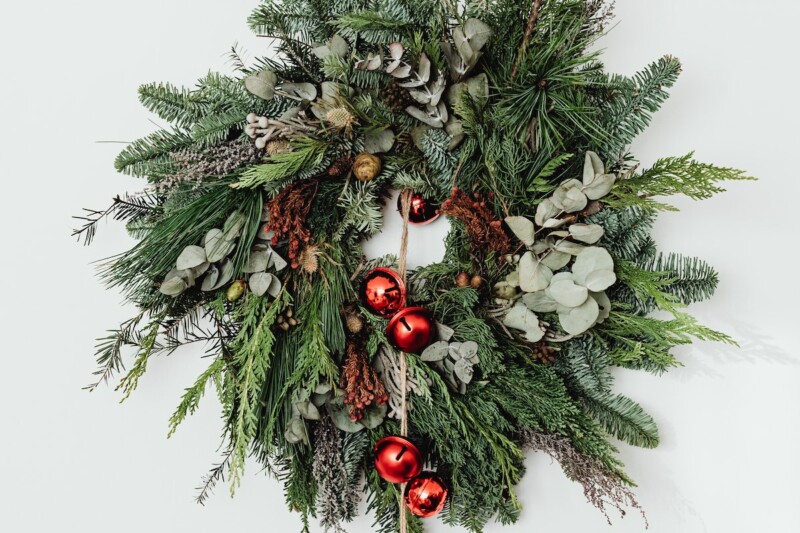 Uncategorized
Very best wishes for a safe and happy holiday season and a prosperous year ahead.