When restaurateurs Calvin Lee Jr. and Kanten Venemon acquired a rundown tavern/short-term-residency hotel in Santa Cruz, Calif., they expected to convert the old building into a simple sports bar serving beer and hot dogs. But when the partners learned that the Santa Cruz Warriors NBA Development League team would be building a stadium one block away, their planned tavern, KC's Sports Bar & Lounge, suddenly increased in scope to a full-service restaurant and bar with a wood-burning pizza oven to anchor the kitchen.
To gain a competitive edge, the partners decided to make the new restaurant as energy efficient as possible. "Santa Cruz is a tourist town and home to one of the University of California's 10 campuses," Lee says. "It's also home to a number of legacy restaurants that have been here forever. Our thought was that if we can build a more efficient kitchen and reduce our overhead, we'd have a better chance of competing with those established restaurants."
About two months into operations, KC's kitchen is more than pulling its weight: Food sales at the bar account for a respectable 30% of total revenue. The 115-seat, 5,400-sq.-ft. space is on track to generate about $1.4 million in revenue in its first full year, Lee says. KC's lower utility costs garnered from its new energy-efficient equipment will save an estimated $4,400 annually. Energy-efficient equipment rebates brought in about $3,400 for the restaurant during its initial equipment-purchasing phase.
Studs, Insulation, Upgrades
The path to KC's efficient kitchen started with a down-to-the-studs renovation. "The building was in such bad shape that in the end, we [essentially] tore down and rebuilt the entire structure with the exception of the roof and one wall," Lee says.
Step one was stripping out the detritus and trash left behind by the previous occupants, then gutting the building down to the dirt and foundation.
Step two included generous use of insulation, smart plumbing choices and a power upgrade as part of construction. The team added support girders, excavated and insulated the crawl space, rebuilt walls, insulated walls and windows, installed a custom walk-in keg cooler on part of the patio, installed a grease trap, worked with Pacific Gas & Electric to upgrade power from a 200-amp supply to 600 amps and plumbed the second floor to make space for a large, 400-lb. ice machine to supply ice for a future oyster bar.
Step three was adjusting the KC's layout to meet local code, a challenge made more interesting because of the building's bowling-alley-style footprint. "The building's only 40 ft. wide at the street front," Lee says. The team had to design a kitchen with enough firepower to serve the 115-seat eatery and, eventually, the second-floor party room as well as fit in a dishroom, restrooms and a 4-ft.-wide, 70-ft.-long corridor to comply with Americans With Disabilities Act regulations.
"The emergency-exit corridor cost us about 10% of the total width and left us with about 600 sq. ft. for the kitchen in a 3,600-total-sq.-ft. space," Lee says. "That's much smaller than what it should be if you go by the usual rule of thumb of 25%-30% of kitchen-to-overall space."
Lee's partner Venemon smiles wryly and adds, "I seriously wanted to change the restaurant's name to Hoops, because we jumped through so many in order to meet code."
Built-In Kitchen Efficiency
The KC's facility design team—which, in addition to Venemon and Lee, included equipment specialists at East Bay Restaurant Supply, Oakland, and Architect Christian Nielsen of Nielsen Architects, Santa Cruz, Calif.—turned to energy-efficiency experts at PG&E's Food Service Technology Center/Fisher-Nickel Inc., San Ramon, Calif., for advice on maximizing kitchen efficiency.
"The first thing we encouraged him to do was to optimize the ventilation system by adding side panels to the exhaust hood and installing a demand-control-ventilation system," says FSTC Research Engineer Kong Sham. "Side panels and DCV are great options during the initial install. They usually get left out and cost so much more to retrofit later, yet the savings are enormous."
FSTC engineers reviewed KC's equipment choices and found comparable options available through the California Energy Wise rebate program. "The fryer, griddle and ice machine were excellent places to capture energy and rebate savings from the cookline," Sham says.
Finally, they looked at the hot-water system. The initial plan called for the hot-water tank to be installed in a second-floor location to save space in the kitchen. "That would have put it far from the biggest hot-water user, the dishmachine," Sham points out. "Instead, we suggested they use a high-efficiency condensing water heater—therefore, no need for an exhaust unit—and that they place it above the mop sink, yet still near the dishmachine, to save space and minimize pipe runs for hot water. We also suggested moving the condensing units for the ice maker and walk-in outside of the restaurant due to Santa Cruz's cool climate."
KC's resulting kitchen, while compact at 600 sq. ft., could well be one of the most efficient in town. It's anchored in the corner by a wood-burning pizza oven, supported by a pizza prep table to its left. The 14-ft.-long DCV hood covers a charbroiler, a 60-in. griddle on a refrigerated base, a gas range and two fryers—all Energy Star rated.
Prep work takes place across from the cookline with a food processor, prep table and prep sink. In the center of the space is a mobile 60-in.W-by-38-in.D prep table fitted with cutting boards and drop-in cold wells. "We use the mobile table for prep work in the mornings and for staging orders during meal service," Venemon says. "Because it's on casters, we can move it where needed to comply with ADA regulations."
An Energy Star-rated reach-in freezer and refrigerator and a spot for a dumbwaiter sit in a small alcove just off of the cookline. The warewashing area and a small ice machine are accessible from the prep area.
Sham estimates that KC's has saved nearly $3,400 in rebates on six pieces of equipment costing $28,300. But more to the point, the team's energy-efficient choices will save the grill and bar more than $4,400 in annual utility costs.
"KC's Sports Bar & Lounge presented us with an excellent opportunity to build a restaurant from the ground up," Sham notes. "We got to work side-by-side with [Lee] and his team through every kitchen design process and were able to make suggestions based on the intended results of the restaurant owner. Typically, by the time our team gets brought into the project, there are only a limited amount of energy savings we can capture. With KC's, we were able to shift and optimize equipment choices and installation into the most efficient layout possible. We could see how each system interacted and let the operator decide if it worked for them in real time.
SPECS
KC'S SPORTS BAR & LOUNGE
HEADQUARTERS: Santa Cruz, Calif.
NO. OF SEATS: 75 dining-room and 40 patio seats
TOTAL SIZE: 3,600 sq. ft., plus a 600-sq.-ft. patio
KITCHEN SIZE: 600 sq. ft.
EQUIPMENT PACKAGE: $100,000
OPENED: May 2014
PARTNERS: General Contractor: Adam Bernardi, Coastal Creations, Santa Cruz, Calif.
Architect: Christian Nielsen, Nielsen Studios Architecture + Design, Santa Cruz, Calif.
Dealer: East Bay Restaurant Supply, Loan Vo, Oakland, Calif.
Foodservice Consultants: PG&E's Food Service Technology Center/Fisher-Nickel Inc., San Ramon, Calif.
Structural Engineer: Kevin Baird, Baird Structural Design, Aptos, Calif.
WEBSITE: santacruzkc.com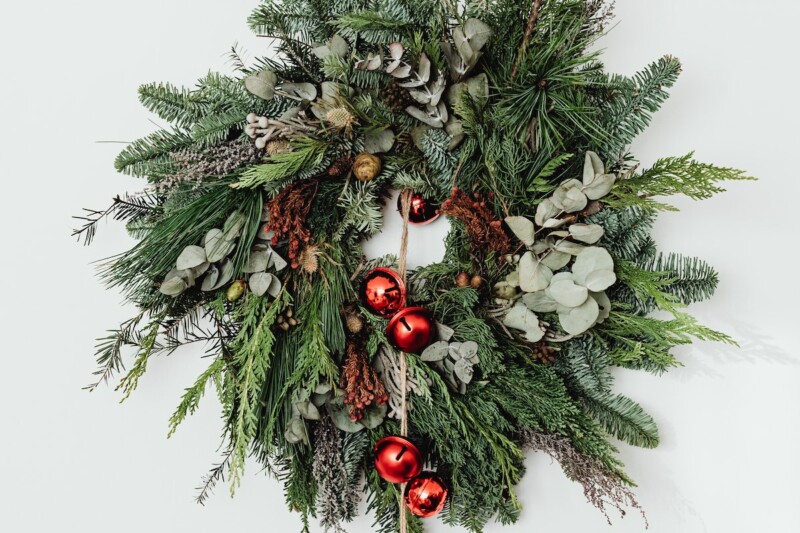 Uncategorized
Very best wishes for a safe and happy holiday season and a prosperous year ahead.