Restaurant group Breckenridge-Wynkoop LLC, Denver, operates 12 independent restaurants and two craft breweries. It is the fourth largest craft brewer in Colorado and 41st in the country. The restaurant group's projects typically fall into one of two categories: ale houses showcasing craft beer and pub food or stand-alone, iconic concepts. But when the company purchased a 7,880-sq.-ft. space on South Pearl Street in Denver's trade district, the concept development group knew it had to create a game-changing concept.
"It would've been easy to do another ale house or a concept that we're accustomed to, but the needs and wants of the neighborhood didn't support that," says Lisa Ruskaup, independent concept director at Breckenridge-Wynkoop. "Denver is a culinary hotbed, and the restaurant scene is highly competitive. The trade district is on the fringe of the business district, too, so we needed to create a concept that would draw people during dayparts other than dinner."
The end result was Session Kitchen, an upscale casual-dining restaurant serving contemporary American fare; the restaurant features three individual bars offering craft beer, wine and cocktails on tap as well as a 280-seat dining room that doubles as a street-art gallery.
Concept planning began in fall 2012, and Session Kitchen opened in October 2013. Led by Ruskaup, the development team also included Christopher Cina, corporate chef at Breckenridge-Wynkoop. The company's long-time project partner, Restaurant Source Inc., Denver, supplied all of the equipment and installation services as well as the majority of the furniture.
Session Kitchen's main level comprises a 1,300-sq.-ft. kitchen, along with a dining room that features Platt Park Bar, where happy-hour crowds gather, and the more intimate Session Bar, a circular, 15-seat craft-cocktail lounge. The two bars are laid out back to back facing separate directions, and a five-step flight of stairs slightly elevates Session Bar.
A third bar and a 100-seat private dining room are on the second-level, a 1,100-sq.-ft. mezzanine called the Back Bowl.
Equipping Bars
Bartenders pull craft beer, wine and cocktails from a state-of-the-art remote dispensing system manufactured by Perlick Corp. Breckenridge-Wynkoop has offered all three beverage types on tap for the past four years, but Session Kitchen marks the first time the company has turned to Perlick to build the highly specialized system.
"Tap systems save us money because we can do high-volume output at a lower cost of goods," Ruskaup explains. A tap system allows you to purchase and sell beer, wine and spirits in bulk; there's little waste because staff is not dealing with half-sold bottles. Tap systems also help eliminate beer- and wine-bottle waste and other packaging, she adds.
The Perlick remote dispensing system stores kegs of beer and wine and kegs or tanks of cocktails (premixed on-site) in temperature-controlled coolers and runs the beverages to dispensing towers. The system enables bartenders to pour beer and cocktails at 39°F, white wine at 45°F and red wine at 65°F. A blend of nitrogen and carbon dioxide, also known as beer gas, draft gas, Guinness gas or G-mix, pressurizes the long draft lines and drives beverages through the system. Two fully insulated, non-sweating, glycol-cooled dispensing towers each contain a large, custom cold block (a.k.a. heat exchanger) designed to ensure beverages maintain their temperature all of the way to the point of pouring, including product that sat in lines overnight.
The trunk lines house plastic draft lines and accompanying coolant lines running from the remote kegs to the dispensing towers; the coolant lines are made of copper because it's 400 times more thermally conductive than plastic versions.
All of the bars are built on modular bar dies that create angles and into which bar equipment can be integrated, keeping the bar organized. The modular bar die—pre-engineered with holes cut for beer, wine and cocktail lines—also conceals waste lines and electrical and plumbing connections.
At the 15-seat Session Bar, the restaurant's mixologists rely on Centaur induction burners to concoct simple syrups and shrub mixers (drinking vinegar often infused with fruit juice, herbs and spices) for experimental cocktails. "It looks like an apothecary lab," says John-Mark Larter, general manager at Session Kitchen. "Guests order drinks through a conversation with the bartender, not by ordering off a menu."
The most challenging part of designing the bars, Ruskaup says, was finding enough space for equipment at Session Bar. "We started out trying to fit all of this equipment into the bar, which has a very small radius," she says. "We did a lot of redesign and worked to figure out what equipment the bartenders could do without, as opposed to what we needed to augment."
Session Bar has refrigeration, but it doesn't have any speed well or warewashing. Instead it has lots of glassware storage, and a hand sink that's wall mounted so it doesn't take up counter space. The space between the two bars, Session Bar above and Platt Park below, was thoughtfully manipulated to help the Session bartenders communicate with Platt Park bartenders when they need items. The development team even worked on acoustics and sight lines so bartenders could hear and see each other.
Prep-Focused Kitchen
Session Kitchen's chef, Scott Parker, built a locally sourced, seasonally influenced menu that emphasizes a new take on portioning called "sessioning." Diners share small plates or single dishes served family-style in cast-iron gratin dishes.
The kitchen consists of an Arctic beer and wine cooler; Arctic walk-in cooler and walk-in freezer for food storage; two dry-storage areas; prep, baking and cooking stations; a warewashing room and a wait-service area.
"Our menu is 90% prep and 10% finishing with the majority of the work done by the prep cooks we have here every day," Larter says. Up to three employees arrive in the morning to prep food product using a Globe slicer for meats and vegetables, stockpots on a Southbend range for stocks and sauces, a Robot Coupe food processor for purées and a Pacojet unit for ice creams and mousses.
Chefs on the cookline rely on a 10-burner range, 8-burner range, small griddle and charbroiler, all from Southbend, to turn out the mostly sauté-based menu. They use a Cleveland Convotherm combi oven to prepare in-house their popular lamb collar as well as charcuterie meats, which require a lengthy braising or curing process.
In the warewashing area, the development team specified a high-temperature Hobart rack conveyor warewasher for its short cycle time and cost savings from reduced water usage.
To match the knockout menu and superior beverage program, the development team planned a creative dining room. Their project goals were to attract a range of customers throughout the day and arrange different sections that would meet the needs of all types of parties, from a happy-hour crowd that wants to mix and mingle to couples looking for an intimate dinner.
Artistic Dining Space
Additionally, the team wanted to radically renovate the space but retain some of the original Eastern design elements in memory of the building's previous occupant, a beloved Japanese drinking den that moved down the street. The development team accomplished this task by mixing an Eastern-inspired color palette of whites, grays and reds with Western elements, such as the font used to write "Session" on the north wall.
To lure customers, the development team incorporated original art installations throughout the dining room. "We used a lot of artists who had not showcased anything in this neighborhood," Larter says. His favorite piece is the light sculpture hanging front and center. It has programmable LEDs wrapped in recycled fluorescent tubes; all of the colors of the rainbow move through the tubes at varying speeds.
Ruskaup's favorite part of the project is the art installation at Platt Park Bar: stools made from repurposed bicycle parts. "You feel like you're in a park on your bike, but you're sitting on these sculptures. It's wonderful," she says.
To appeal to all types of parties, the development team used different shades of lighting, varying levels of sound and a mixture of low and high seating to create vibrant sections as well as more sedate areas in the dining room.
After opening Session Kitchen, the Breckenridge-Wynkoop restaurant group members learned launching a concept outside of their comfort zone can pay off. The company spent $1.5 million on the project and expects a return on investment within three years of opening. Plus, the restaurant has earned stellar accolades and a place on Denver's "best new restaurants" list according to several rating sources, including 5280 magazine.
SPECS
MENU/SEGMENT: Upscale casual dining
LOCATION: Denver
OPENED: October 2013
FOODSERVICE OPERATOR: John-Mark Larter, general manager, Session Kitchen, Denver
FACILITY SIZE: 7,880 sq. ft.
SEATING: 280
HOURS OF OPERATION: Monday-Thursday, 4-6 p.m. (happy hour), 5 p.m.-close (dinner); Friday-Sunday, 10 a.m.-3 p.m. (brunch), and 5 p.m.-close (dinner)
CONCEPT DEVELOPMENT: Lisa Ruskaup, independent concept director, and Christopher Cina, corporate chef, Breckenridge-Wynkoop LLC, Denver
DEALER: Restaurant Source Inc., Denver
PROJECT LEADS: Adam Deutschmann, director of sales, and David Beebe, senior consultant of contract and design, Restaurant Source Inc., Denver
FABRICATOR: Restaurant Source Inc. (designer), Denver; Nationwide Fabrication (fabricator), Northglenn, Colo.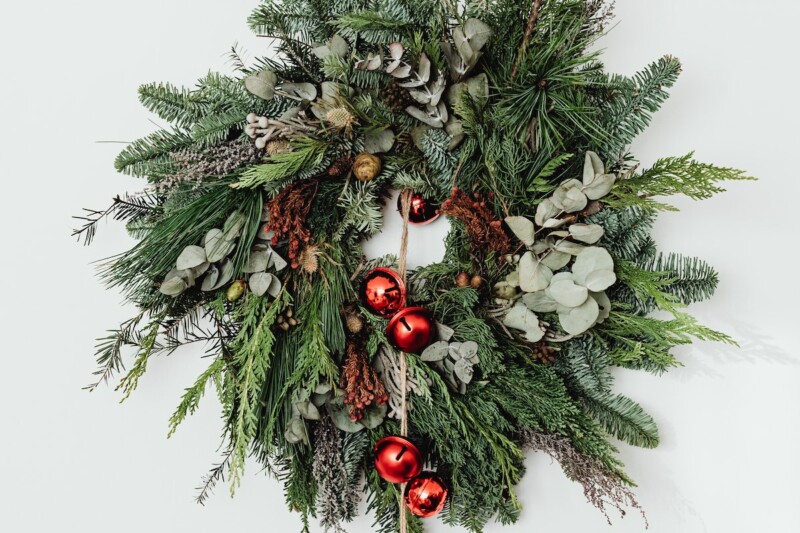 Uncategorized
Very best wishes for a safe and happy holiday season and a prosperous year ahead.