The Future Of Virtual Restaurants In A Post-Pandemic World
—Three Ways to Keep Yours Thriving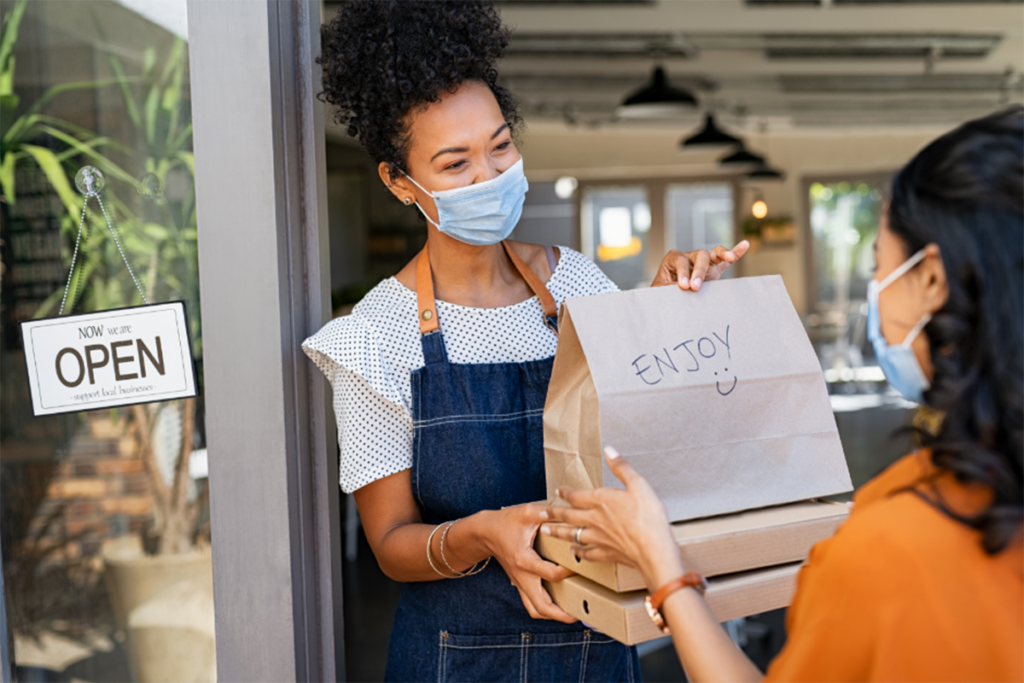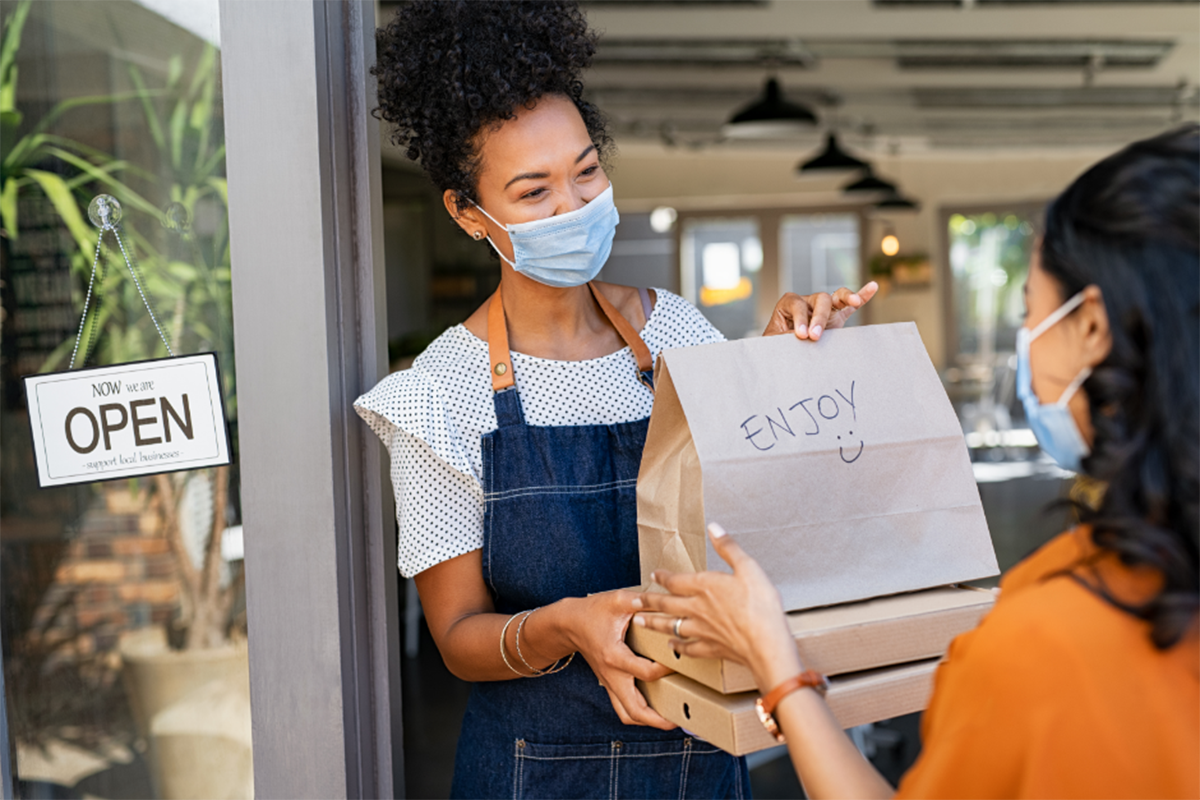 For restaurant operators, 2022 will be a pivotal year filled with promise, challenges, and change. As coronavirus cases continue to decline, medical experts believe the pandemic phase of COVID-19 is nearing an end, and a full return to in-person dining cannot be far behind.
But what does that translate into for virtual restaurants, which boomed during the pandemic? How large of a role will they play in the industry's future? Will consumer interest in ordering from virtual restaurants wane? What will it take to remain relevant amidst all the changes ahead?
Embrace the Digital World!
Necessity is the mother of invention. That was certainly the case for restaurant operators who had to pivot in a significant way during the pandemic just to survive. Those who did survive relied exclusively on takeout and delivery. Many turned to third-party delivery service providers (DSPs) with their user-friendly apps for help.  While most industries struggled during the pandemic, the food delivery service saw explosive growth.
No one knows better about the benefits of the new digital-enabled era than Marc Butler, Senior Vice President of Strategic Planning at HOA Brands, the franchisor of Hooters.
"Uber Eats came to us with a unique proposition involving virtual brands and the Dallas market. At the time, they were seeing a high degree of searches for burgers via their platform, but said there weren't enough burger concepts to meet demand.  Dallas is an important market to us, so we decided the time was right to develop a virtual concept focusing on burgers."
Post Pandemic Rx for Virtual Restaurants
For existing brick and mortar restaurants, rolling out a virtual brand is an ideal way to capture incremental sales without the overhead costs of opening a new restaurant.
"Restaurant operators often ask me whether virtual brands are right for everyone, and my answer is they can be," says Gregg Brickman, Corporate Executive Chef with Henny Penny.
Brickman and Butler say there are three primary things operators should focus on to ensure their virtual restaurants remain relevant:
Focus on What You Do Best.
It's important to know the market and identify any existing opportunities, but Brickman says because it's delivery, you lose control after the order leaves the restaurant. "Reserve the ultra-innovative, elaborate recipes for in-restaurant dining. With virtual restaurants, what you want to focus on is simplicity because with home delivery, what I've found customers want the most is great tasting comfort food."
Be Consistent!
Brickman says a dish that's as close to being restaurant quality delivered to your house isn't easy, but  having the right equipment is integral to ensuring consistency. "The biggest things with chefs are consistency and control. And, with home delivery, you're losing part of that equation." Brickman says with Henny Penny Fryers, restaurant operators get the features they need to deliver the consistency their customers want.
"Our fryers aren't just metal boxes that heat oil up to 350 degrees, they come equipped with automatic top off, and when you introduce fresh oil, they maintain exact, consistent temperatures. You also have automatic filtration, which filters out impurities, ensuring that the first guest gets the same great tasting food as the last guest."
Henny Penny Combi Ovens are another product Brickman says will help virtual restaurant operators.  "Our combi ovens come equipped with more than 250 recipes programmed right into the units. So, whether you're baking, steaming, roasting, grilling or sous vide a dish, it's going to help operators produce the same consistent product time and time again."
Keep it Simple!
With HOA Brands, Butler says understanding what you want to accomplish is essential. "I'd recommend starting by looking at your existing menu and asking yourself 'what do I want to build awareness of?' In our case, it was burgers." Butler says keep it simple and avoid "crazy" builds with 10 or more ingredients, which will only complicate things.
Is It Worth It?
Both Brickman and Butler agree whether you're a single unit restaurant or a global brand, virtual restaurants can bolster profits. "At HOA Brands, it's definitely been worth it.  For all three of our virtual concepts, we have data that suggests a high percentage of these orders are incremental.  Almost three quarters of the orders are placed by customers who have never ordered from our core Hooters brand before."
"In the virtual restaurant space, the profit potential might not be in the tens of millions of dollars, but with the incremental sale, a lot of smaller numbers can add up to something big."
Ready to explore the possibilities of virtual restaurants? Henny Penny's global network of distributors can help with everything from menu development to calculating your return on investment. Click here to find your local distributor and get started.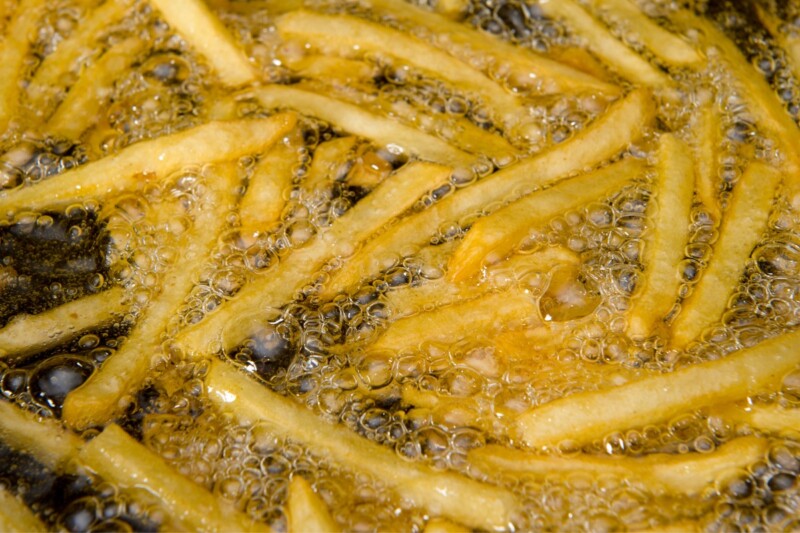 Equipment
Frying oil is a precious commodity in any commercial kitchen, especially in the world of deep-frying. To keep your cooking oil in optimal condition and ensure delicious taste and texture…