APP OF THE MONTH
If you cleaned the condenser coil in each piece of your refrigeration equipment, you could save as much as $625 per unit per year, depending on electric rates, according to a report from Don Fisher, principal consultant with Fisher-Nickel Inc. and the Food Service Technology Center, San Ramon, Calif.
But let's face it, few foodservice operations clean their condenser coils on any regular basis; bimonthly is ideal, but even twice a year is better than nothing. A dirt- and dust-coated condenser can't eject its heat, which it's designed to do. This causes the system to overheat and draw higher amps—major system damage ensues. And it could all be avoided with quick, regular coil cleaning.
Most service techs will drape a damp towel over the top and back of a condenser and then blow it out with some form of compressed air. But it's a messy job, and really, who wants greasy dust flying around the food prep area?
That was a question Jake Steinmann, owner of Steinmann Deli in Yorktown Heights, N.Y., asked himself. Thinking there had to be a better way to make condenser cleaning easier, he invented CoilPod.
It's comprised of a clear plastic panel stitched to a tough, nonwoven fabric with a drawstring closure. It also features Velcro fastenings and two ports for hoses. You unscrew the condenser, slide it out part way and cover its coil with the CoilPod. By pulling the drawstring tight, the pod closes around the condenser. In the back, Velcro strips allow you to seal the pod around the refrigerant lines. Then you grab a wet/dry vacuum outfitted with a second hose (available at any hardware store) and blow the dirt off of the coil using the vacuum's exhaust port hose while simultaneously sucking up the blown-off debris with the vacuum hose. The whole messy business is contained in the CoilPod.
coilpod.com
DEMAND CONTROL!
Melink continues to advance the effectiveness of its patented Intelli-Hood demand-controlled-kitchen-ventilation (DCKV) system. The Intelli-Hood control system uses optical and temperature sensors to measure smoke, steam and temperature to actively modulate both exhaust- and makeup-air fan speeds in commercial kitchens. With a variable-speed system, operators can achieve average fan speeds of 50-70% compared with non-DCKV systems that run constantly at 100% volume. As a result, they can save up to 97% fan energy and 70% conditioned air. With Intelli-Hood's new remote-access capabilities, users can remotely view system status, performance information and make adjustments to program settings in an effort verify and maximize energy savings.
Melink Corp.
melinkcorp.com
ROCKET VENTILATION TO NEW HEIGHTS
Equipex's Rocket Small Appliance Ventless Hood is designed especially for front-of-the-house applications. Its triple-filter system cleans grease-laden vapors, smoke and odors and is intended for use with countertop electric appliances, such as panini grills, crepe makers, griddles and more. The hood's technology uses the Coanda Effect to capture air in a targeted microenvironment from which the vent gathers heat, grease-laden vapor and other cooking byproducts. The unit is comprised of an internal housing that creates upward airflow through the filter housing along with an external housing that generates a downward airflow and air curtain. A capture zone is created around the cook space within the room. The unit includes an adjustable air deflector to balance intake and return air.
Equipex
equipex.com
HERE'S THE SCOOP
Vollrath's ice-cream scoop is manufactured with an assembly process that ensures the color-coded end cap on each scoop will never loosen. That means the heat-conductive fluid inside the scoop—that enables it to cut easily through hard, frozen ice cream—will stay encapsulated for the life of the utensil. The cast-aluminum scoop is ergonomically designed to ease hand fatigue. Colored caps identify size/capacity.
Vollrath Co.
vollrath.com
ALLERGEN SAFETY
Cambro can help you maintain an allergen-management plan to minimize food-allergy risks and increase food safety by incorporating personalization and color coding. Cambro offers personalization and/or color coding on various products for storage and preparation, including bins, lidded containers, measuring cups and more, so you and your staff can easily identify and isolate allergenic from non allergenic food ingredients and products.
Cambro Mfg.
cambro.com
DIGESTING WITH OZONE
EnviroPure Systems introduces an optional ozone-recirculation system on its onsite organic-food-waste disposal systems. The new feature eliminates the need to add fresh water during the system's digestion process, relying instead on water that is extracted naturally from the food waste as it breaks down. Once the digestion process is complete, the resulting grey water is treated with ozone, an organic gas and natural disinfectant that works as a powerful cleansing agent. The ozonated water then recirculates in the bubbler tank until further needed in the digestion process. Any excess water ultimately is streamed into the grey-water effluent for disposal or use in irrigation.
EnviroPure Systems
enviropuresystems.com
SO CHINA-LIKE
Two-toned melamine Durango dinnerware collection looks like china. The plates and bowls feature high-gloss, slightly pebbled, light-colored centers with a ridged, darker matte finish around the rims. The duality of colors and finishes, plus the collection's scratch-, chip- and break-resistant melamine construction make this a perfect choice for fast-casual to more upscale operations.
Elite Global Solutions
egsfoodservice.com
GOURMET ICE FOR TOP-SHELF DRINKS
Ice-O-Matic is launching its ICE0856GA and 50-Hz ICE-0855GA series of ice machines, also known as "Grande Cubers." The new machines produce a "grand cube" that is more than twice the size of a standard, full-sized cube. Ice-O-Matic introduced the larger cubes to meet the growing need of fine-dining establishments for ice cubes that melt slower, look better and pair nicely with top-shelf beverages. The Energy Star-rated units produce up to 850 lb. of ice per day. Only 30-in. wide, the machines feature a corrosion-resistant stainless chassis, durable stainless finish and fingerprint-proof plastic.
Ice-O-Matic/Ali Group
iceomatic.com
SAFEGUARD YOUR ASSETS
The Sentinel system from Sensaphone remotely monitors freezers and refrigerators to protect valuable food assets and cold-storage equipment. The system monitors up to 12 environmental and equipment status conditions, including temperature, humidity, power failure and water detection. When the system identifies issues, it instantly sends alerts via phone, text or email over a standard Internet connection; it also can deliver daily event reports. You can access information and make system changes from any web-enabled device. The system stores all readings in the cloud, which protects against data loss, provides unlimited storage and allows multiple devices to be managed from one account. The standard system is Ethernet based, but the product also is available with a cellular option for locations where Internet connectivity is not available.
Sensaphone
sensaphone.com
WARM FOOD IN STYLE
With an array of food-warming options, "customerize" your lighting solution with a vast selection of elegant shades, inspiring colors and flexible mounting and switch alternatives. Whether you're equipping pickup stations and buffet lines or creating a look all your own, Hatco's decorative lamps are versatile enough for any location.
Hatco Corp.
www.hatcocorp.com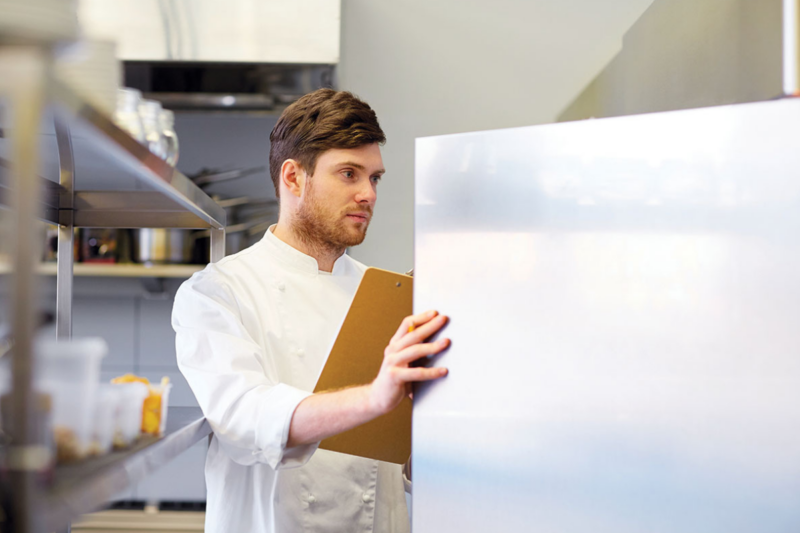 Uncategorized
RSI's Mark Montgomery's persistence and patience is key in repairing an operator's failing reach-in cooler.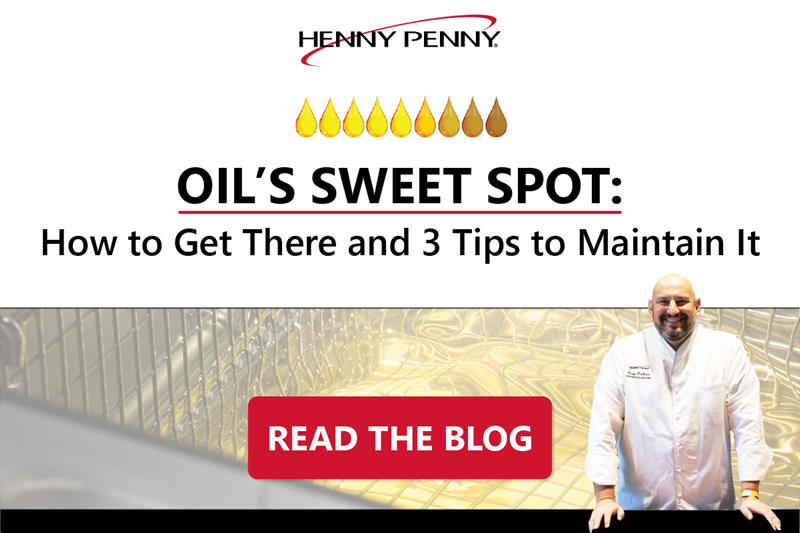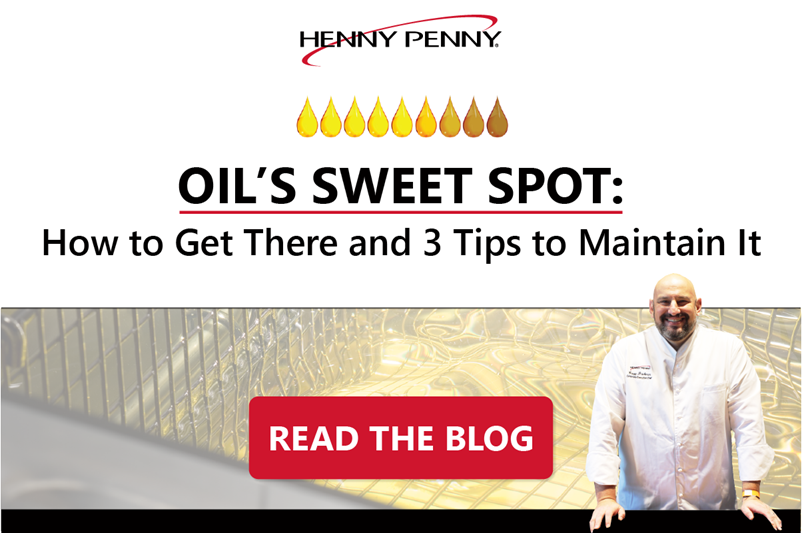 Uncategorized
Like many in the world of foodservice, you may assume that cooking oil performance is at its peak when you first start using it — but did you know there...