New York Nixes NRA's Sodium Delay Request
Call it salt in the wound. The New York City Department of Health has denied a request from the National Restaurant Association to delay implementing a new sodium regulation set to take effect Dec. 1. The health department stated it could not put off enacting an "important rule that will help New Yorkers make healthier choices."
The NRA had asked the DOH to delay the start date for one year, stating that the Dec. 1 date doesn't align with the 2016 implementation of the federal menu labeling law—leading to confusion and additional costs regarding compliance—and would not allow sufficient time to educate staff or consumers on the requirements.
The department has said fines for noncompliance will not be issued until March 1. Health Commissioner Mary Bassett said the department would consider accommodating individual requests for modifications of the rule, such as granting more time to restaurants that need to solve problems unique to digital menus in order to comply.
New York's "salt mandate" requires brands operating 15 or more locations nationally to post warning icons next to standard menu items or combination meals that contains 2,300 mg of sodium or more. The restaurants also must post a message "conspicuously, at the point of purchase" to explain that the warning label indicates "the sodium [salt] content of the item is higher than the total daily recommended limit [2,300 mg]" and that a "high sodium intake can increase blood pressure and risk of heart disease and stroke."
---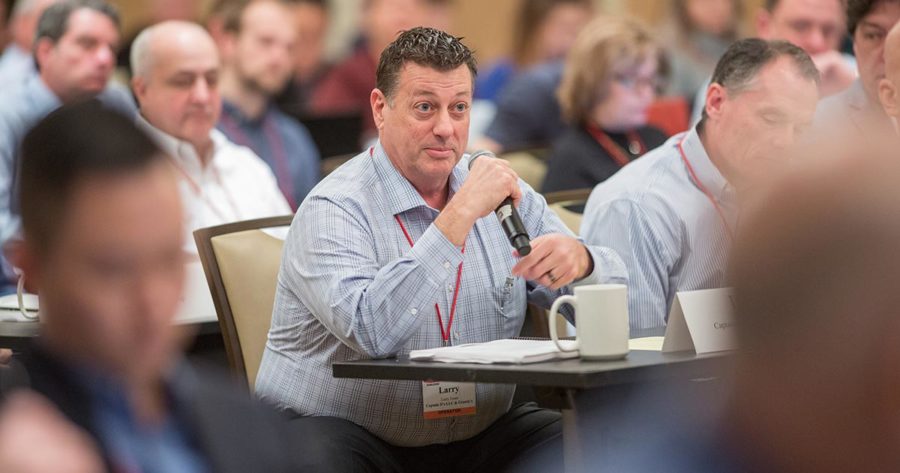 Advance Your Knowledge of Foodservice Equipment Technologies at MUFES
MUFES is a one-of-a-kind event for foodservice equipment decision makers from multiunit chains and noncommercial facilities.