In-N-Out Sues To End Delivery Service, Tehran Gets A (Fake) KFC
Popularity has its complications, as In-N-Out Burger and KFC recently have discovered.
The 300-unit In-N-Out has filed a lawsuit against delivery startup DoorDash for delivering its burgers. "We have asked DoorDash several times to stop using our trademarks and to stop selling our food," the privately owned chain's general counsel Arnie Wensinger told CNBC. He noted that DoorDash has been using its food and trademarks in a way that suggests the companies have a partnership. "Unfortunately, they have continued to prominently use our trademarks and serve our food to customers who believe that we are responsible for their delivery."
DoorDash, a two-year-old startup, delivers meals in more than 250 cities and says it has partnered with national chains including 7-Eleven, CPK and Taco Bell. A DoorDash representative told CNBC that the company "uses its innovative logistics technology to deliver the very best food and products in neighborhoods across the country. While we have various relationships with different merchants, we are proud to help people get their favorite food delivered directly to their door."
And while Colonel Sanders is an American icon, a knock-off version of KFC isn't welcome everywhere. Earlier this month, Iranian authorities ordered the closure of a "KFC Halal" restaurant in Tehran because they considered it a serious cultural threat.
The store opened Nov. 1 and operated for two days before the doors were locked. No reason was given, but local media suggested that the restaurant, which closely mimicked the look of a KFC unit, could be viewed as American influence on Iranian culture and thus proved a grave danger to the Islamic republic.
In reporting the closure, the Iranian news agencies described the restaurant as the first Iranian branch of the KFC, which came as news to Yum! Brands, which said it had not issued any franchise rights. The store's manager insisted that KFC Halal was a rival to the American chain and originated in Turkey.
Ali Fazeli, the head of Iran's chamber of commerce, said that KFC Halal was not connected with the American chain and confirmed that no authorization is granted to Western QSR brands.
Iran already has numerous Western-style restaurants operating under names such as "Pizza Hat" and "Mash Donald's."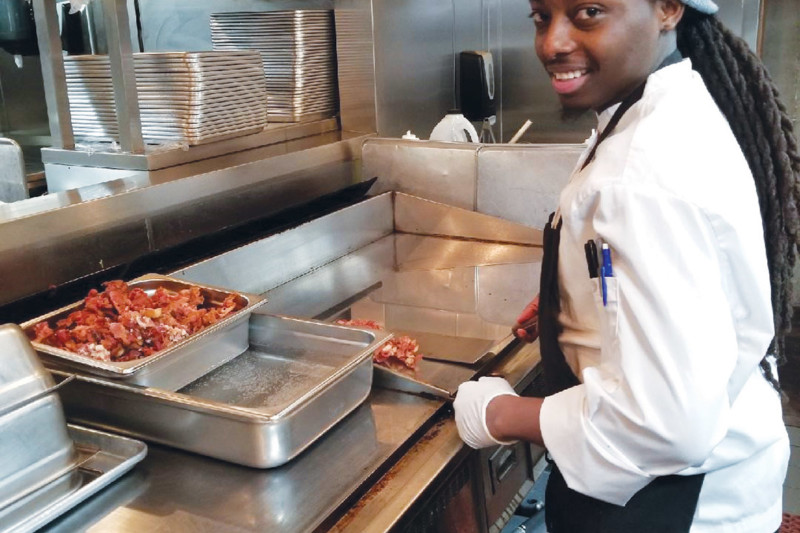 Uncategorized
Burger & Lobster finds Keating's Miraclean Griddle is easier to clean than a broiler