William David Campbell, who helmed Medley Hotel and Restaurant Supply and served as executive vice president of Strategic Foodservice Equipment Co. after the companies merged, died March 27 at the age of 69.
In 1968, a newly married Campbell and his brother-in-law Reed Jackson joined their father-in-law, Gaines Medley, at his Albany, Ga., dealership, and built Medley into one of the most successful foodservice dealerships in the country. Medley was acquired by Strategic, and now is part of TriMark USA. Campbell spent 43 years in the E&S business and after retirement, he started a second career on the end-user side, purchasing and operating an inn and restaurant.
In addition to scores of honors for his service to his local community and alma mater, Mercer University, Campbell served on FEDA's board of directors from 1995-99 and chaired the association's annual conference in 1999.
Back in November 2011, FER Publisher Robin Ashton mentioned Campbell in an editorial:
"On a more important note, I got a call from my golfing buddy and friend David Campbell last week. David—owner and principal at Medley Restaurant Supply, part of Strategic Equipment & Supply Co.—was diagnosed with cancer of the pancreas this past summer. He's been up to Sloan-Kettering in New York, had surgery and is going through follow-up chemo and other treatment back home in Augusta, Ga.
He wanted me (and I want all of you) to know he's doing great. As they say about politics, pancreatic cancer ain't bean-bag, but he told me they caught it early, he has world-class doctors and he's very hopeful. Since he's one of the most gracious people I've ever met on a golf course or at a cocktail party, and as his many customers, suppliers and fellow dealers know, also one of the most gracious people in this business or anywhere else, we're hopeful too."
Campbell is survived by his wife, Lynda; two children; five grandchildren; and a brother. Services have been held. In lieu of flowers, the family appreciates donations to: Porterfield Memorial United Methodist Church, 2200 Dawson Rd., Albany, GA 31707; Pancreatic Action Committee, 1500 Rosecrans Ave., Ste. 200, Manhattan Beach, CA 90266; or Willson Hospice House, 320 Foundation Ave., Albany, GA 31721.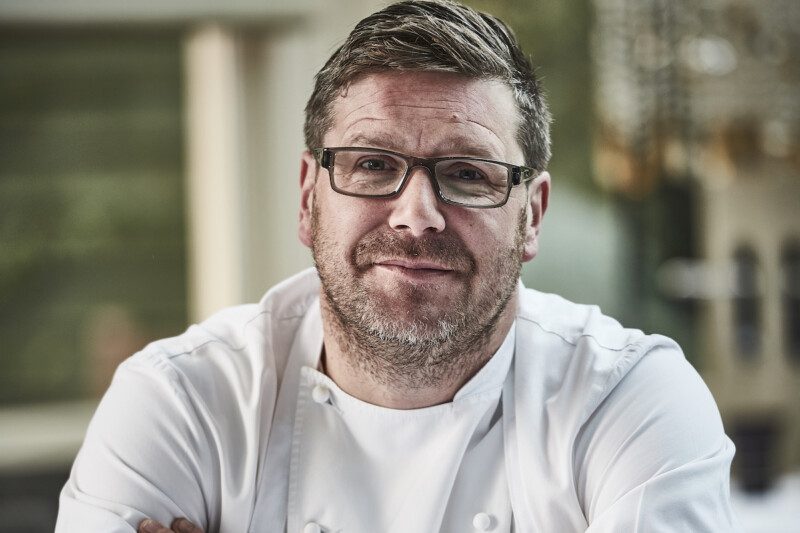 Uncategorized
Esteemed chefs and foodservice industry leaders from the U.K. will partake in a vNEXT virtual event on March 17. The online trade show—hosted by specification platform provider Specifi (whose parent…