It's mid-April and dealer buying group season is in full-swing. PRIDE met a couple weeks ago. SEFA met in Kapalua, Maui, Hawaii last week, and IFED meets this week. ABC and Excell will convene in May.
Tedde and Jim Reid, who started SEFA 30 years ago, were kind enough to invite me to Kapalua to help them celebrate the anniversary and hang out with scores of dealer and manufacturer friends. The experience helped remind me of the amazing influence the Reids have had on so many people's lives. Over the decades, they have created a well-knit community of businesses and friends. Through the process, they have also helped their supplier members to better market and sell their products and made a lot of their dealer members significantly wealthier. It's a cool legacy.
Tedde and I go back together more than 35 years. I was an editor at Restaurants & Institutions when Tedde was the head of marketing for Noth American Foodservice, a broadline distributor buying group that also owned ABC, the first equipment and supplies buying group. North American ran advertorials in R&I and Tedde was in our offices all the time.
SEFA was one of a spate of groups that emerged in the mid-1980s, but it always has had the reputation of being one of the most tightly and professionally run. SEFA dealers were expected to keep their promises to their supplier members. Everyone showed up for the rotations with every single supplier. It created sophisticated training and marketing programs. In other words, for three decades it has created value for all its members.
Tedde has long been known as one tough lady, brash and often larger than life. Jim has been perceived as the strong, quiet type, keeping an always always watchful eye on the business and finances. In fact, both these personae are misleading. Tedde can be a teddy bear (sorry for the pun). She cares deeply about people and often helps folks behind the scenes. Jim has a wicked sense of humor. They are both complex personalities who I have come to appreciate more the longer I've known them. Over the years, they have been very kind and supportive of us.
Just as they have with every other aspect of their business lives, Tedde and Jim have managed a very professional succession plan at SEFA. Tom Strich, v.p.-dealer relations; Chris Perotte, v.p.-marketing; and Joe Ricciardi, v.p.-operations already manage most of the day-to-day operations, and there is a highly professional staff behind them. The 30th anniversary meeting in Hawaii was billed, sort of, as the Reids' swan song. The awards banquet a week ago Wednesday stretched out past four hours as the couple was toasted and feted along with all the dealers and suppliers who received awards. It was fun. It was touching. I was honored to be there.
And while I wish Jim and Tedde a fun and fulfilling retirement—they are very involved in a number of charitable causes—I hope they'll be around some. I've learned so much from them and don't want to lose their insight on this very complex business. Good luck and good health, friends.
Cheers,
Robin Ashton
Publisher"""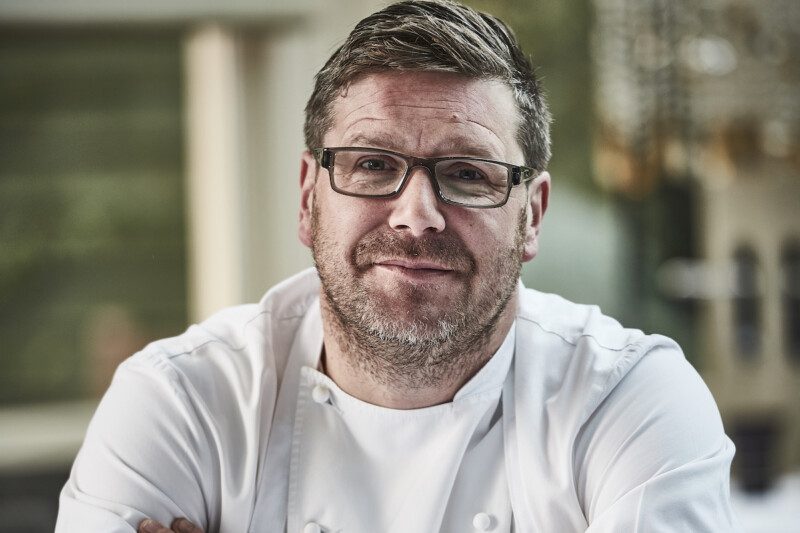 Uncategorized
Esteemed chefs and foodservice industry leaders from the U.K. will partake in a vNEXT virtual event on March 17. The online trade show—hosted by specification platform provider Specifi (whose parent…