NRA's DC Meetup Focuses On Overtime Rule
Nearly 600 members of the National Restaurant Association joined tourists enjoying Washington, D.C.'s cherry blossoms to attend the NRA's
2016 Public Affairs Conference
and meet with lawmakers on issues affecting their businesses.
The April 12-13 conference included a keynote speech by Sen. Lindsey Graham (R-SC), a seminar on how advocacy is changing in a digital world, and a discussion of key legislative issues featuring Sen. Cory Gardner (R-Colo.), House Majority Whip Steve Scalise (R-La.), House Means & Ways Committee Chairman Kevin Brady (R-Texas), and Rep. Bradley Byrne (R-Ala.). The session was led by Cicely Simpson, the NRA's executive vice president of government affairs and policy.
The conference ended with attendees traveling to Capitol Hill in state delegations to engage in one-on-one meetings with their U.S. senators and representatives and discuss issues including tax reform, the joint-employer standard and the Department of Labor's proposed changes to the overtime rule.
"Overtime is one of our big issues," said Jeff Lobdell, owner of Restaurant Partners, Grand Rapids, Mich., and an NRA board member. He operates 15 restaurants and employs about 700 people, and says proposed Labor Dept. changes increasing the base salary level of employees earning overtime from below $23,660 a year to $50,440 would require some tough choices.
He said some of his salaried employees would have to shift to hourly managers. "I think that would be very disappointing to them and to me. There's got to be a better solution than bringing the (salary) base up by 110%. It's just not practical."
Anne Rollings, who oversees community relations and government affairs at Gecko's Hospitality Group in Sarasota, Fla., said she felt her time in Washington was well spent. Her group met with lawmakers to enlist their help on the issue of tax reform. "We asked them to provide simplification, certainty, and to focus on less, not more," she said. "We implored them to remember we're not just facing taxes on the federal level, but from the state, too. That's a whole other issue we have to deal with."
---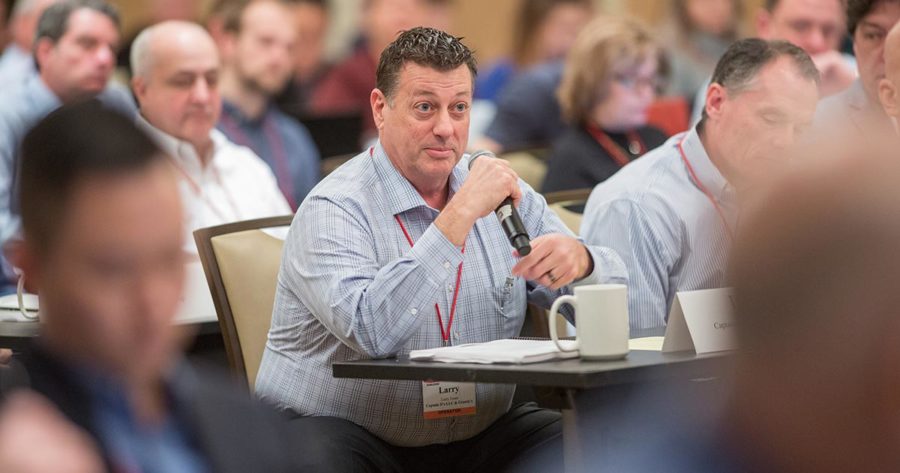 Advance Your Knowledge of Foodservice Equipment Technologies at MUFES
MUFES is a one-of-a-kind event for foodservice equipment decision makers from multiunit chains and noncommercial facilities.