Brexit Fallout Looks Mostly Negative For UK Foodservice, Says Horizons' Peter Backman
With the global turmoil of the June 23 referendum in the United Kingdom to pull out of the European Union playing out worldwide,
FER Fortnightly
asked Peter Backman, principal at London-based foodservice firm Horizons FS Ltd. for his views on the potential impact on foodservice in the U.K.
The key word is "uncertainty," and as Backman makes clear, that uncertainty is likely to not only reduce consumer confidence and spending on foodservice, but also to undercut investment in unit growth and innovation, which has been a recent bright spot in a foodservice market with very moderate sales growth during the past decade.. Below is what he wrote us July 4. He said Horizons will shortly release a new update.
"After one full trading week since the result of the Brexit referendum there is plenty of political turmoil. Despite this there are areas where there is a clear impact.
"For example, property prices will change, maybe towards the more affordable end, but that's not good news for businesses that have already invested. Prices of imported food and equipment will rise as the pound weakens. So far it is about 10% lower than it was before the referendum. Staff costs, already rising as result of the increase in the Living Wage (the U.K's minimum wage), will likely rise even faster as the labour pool reduces (by clampdowns on EU immigrants).
"Amid all this there are also bright spots. For example the reduced value of sterling makes the U.K. a more affordable destination for overseas visitors which will have a positive impact on hotels.
"It's too early to say how consumer confidence has been affected, although the macro "gut feel" is that it will have taken a knock.
"Trading conditions are reportedly not as good as hoped (not surprising really), and although the evidence is not yet strong enough to be absolutely clear, there have been examples of Brexit fall-out. For example, Revolution Bars (a U.K.-based bar operator) has pulled a deal to acquire a small group of bars in Scotland and has given the result of the Brexit vote as the reason. And this morning Rick Stein, a respected celebrity chef and restaurateur, announced that he has stopped plans to open a seafront restaurant in Eastbourne, a south coast town, blaming Brexit. It is too early to say whether this is a trend but we believe that one of the more immediate results of the referendum vote for the eating-out sector will be pressure on margins (prices to go up and revenue to fall) and this, in turn, will influence deal-making across the sector.
"A slight bit of clarity arises from pledges (by politicians not yet in a position to deliver) to increase funding on the NHS (National Health Service). Some of this increase, should it materialise, could find its way to an increase in food provision in hospitals.
"But for right now, rising costs and falling sales will lead to reduced appetite for expansion which has been the core driver of the period of innovation and growth that we've seen in the eating-out sector over the last ten years.
"For the slightly longer term, eating out will broadly follow the overall development of the economy although, as in the past, it will not be an exact reflection as to timing or movement. Since we believe it is likely that the economy will turn down—from its current 2% growth rate—we expect the eating-out market also to turn down over the next few months. It's too early to say whether this is going to be an eating-out recession but we strongly suggest operators and suppliers start to think about how they will boost their business in an increasingly challenging market."
Updates on the U.K. foodservice market and information on Horizons' wide variety of research products can be found at
hrzns.com
.
---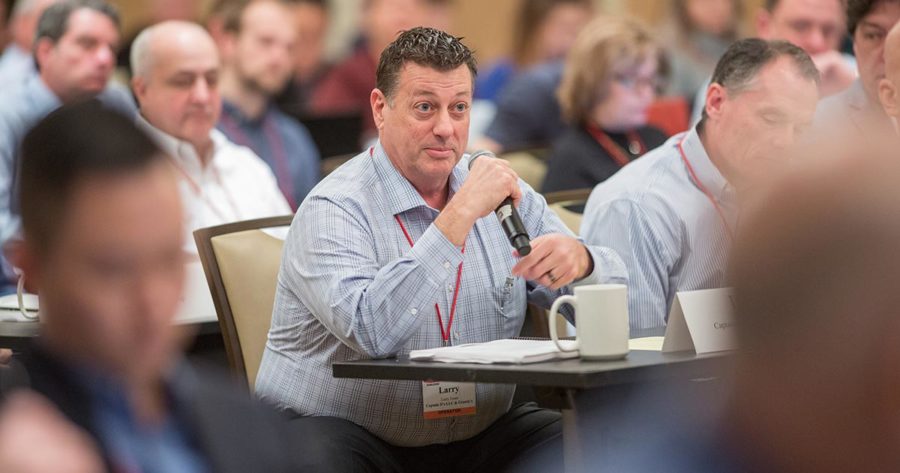 Advance Your Knowledge of Foodservice Equipment Technologies at MUFES
MUFES is a one-of-a-kind event for foodservice equipment decision makers from multiunit chains and noncommercial facilities.