Publisher's Viewpoint
The E&S Market In 2017: Up Or Down?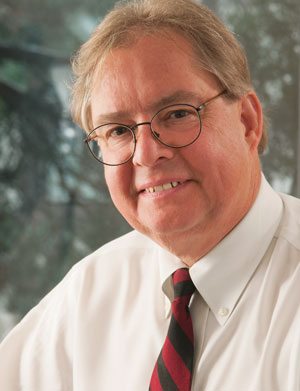 We have a lot of new third quarter data on foodservice and the equipment and supplies market in hand. So, with the new year starting, it's time to reexamine our forecasts from back in July.

Our forecasting partner John Muldowney of Clarity Marketing and I lowered our 2016 and '17 E&S market forecasts a tad, from the original forecasts we had done the year before. We left the '16 nominal at 4.6% but cut real growth to 2.1% after seeing list price data from AutoQuotes Inc. Manufacturers were more aggressively raising prices than we expected in '16. We also boosted forecast prices for '17, but nudged down nominal growth to 4.1%. We had already seen the slowdown in chain sales occurring.

The third quarter '16 data from MAFSI's Business Barometer, from the publicly reporting E&S companies and from the NPD Group all signal slowing growth. Sales growth reported by MAFSI reps fell to 3.6% versus third quarter '15, and from 4.8% in the second quarter, according to the latest Barometer. Combined revenue growth of the eight publically reporting companies went negative at -0.4% in the third quarter versus the same quarter in the prior year. And NPD reported restaurant traffic in the third quarter declined 1% versus the third quarter '15, after two quarters of flat traffic earlier in '16. The decline in chain same-store sales and traffic has been charted all year by other research groups such as Black Box Intelligence, Miller Pulse, and Knapp, as well as NPD. The slowdown in chain activity has defi nitely had a negative impact on sales of many chain-oriented E&S suppliers.

And it also is behind the downward '17 forecast revision Technomic Inc. released in November. The research group lowered its forecasts of overall operator sales for both '16 and '17 by almost a full point on a nominal to 4.1% for '16 and 4.2% for '17. Most of the downward pressure is in the restaurants segments.

But as we often say, while chains dominate foodservice, they are not all of foodservice. NPD and Technomic both say smaller chains and independents are doing better than the big chains. NPD's noncommercial traffic numbers remain positive. Technomic continues to forecast strong growth for supermarkets, lodging foodservice, and hospital and elder-care healthcare foodservice.

On the E&S side, operators surveyed for the NRA's Restaurant Performance Index continue to report a high level of capital purchasing activity. MAFSI reps are forecasting 4.4% growth in sales in '17. And while there is some risk of an increase in gasoline prices as OPEC tries to rein in production, all the other macroeconomic drivers of foodservice remain quite positive. Economists surveyed in December by Blue Chip Economic Indicators expect the Trump administration to stimulate the economy through infrastructure spending and tax cuts. As a result they raised their '17 forecast a bit.

All this leads us to believe our current forecast of E&S market growth for '17, at 4.1% nominal and 1.8% real, is still good. Do expect more price increases from manufacturers, as commodity prices also are on the rise. But looking at everything, it looks like more moderate growth again in the coming year for most operators and for everyone on the E&S supply side.