Less than a month into the Trump Administration, the National Restaurant Association is busy evaluating the positions taken and appointments made by the new president.
Here's a brief scorecard:
Immigration crackdown: Thumbs down. The NRA says that while it advocates for stronger border security and enforcement measures that keeps Americans safe, those measures need to be balanced with the vital role that travel and tourism from foreign visitors play in the U.S. economy, especially in growing the restaurant industry. Cicely Simpson, NRA executive v.p., says the association "strongly urges the administration to consider the negative impacts any Executive Order may have on American small businesses."
Supreme Court: Thumbs up. The nomination of Judge Neil Gorsuch to fill the vacant seat on court was applauded by the association, which recently asked the justices to hear a challenge to existing laws that prevent cooks and dishwashers from sharing in tip pools. While Gorsuch is seen as hostile toward burdensome government regulations, when it comes to National Labor Relations Board issues, he has upheld decisions aiding both unions and employers in various cases, so it's difficult to gauge any anti-employer or anti-union animus; the restaurant industry has battled NLRB rulings defining franchisors as "joint employers" with franchisees. Confirmation hearings, expected to hotly debated, are expected in late March or early April.
Labor Department: Thumbs up. Although his nomination has been caught up in controversies over undocumented household help, the NRA has applauded the nomination of CKE Restaurants CEO Andy Puzder as Secretary of Labor. NRA President/CEO Dawn Sweeney says the industry executive's appointment would be good for business growth. "He has a proven track record of turning around struggling businesses, and his background in the restaurant industry will help foster an environment for job creation."
Debit card swipe-fee protections: Mixed thoughts. After President Trump signed an executive order to review the Dodd-Frank Wall Street Reform and Consumer Protection Act put in place after the 2008 financial markets crash, the NRA urged the administration to retain the financial regulations that it believes has saved consumers billions of dollars. The association says it favors any regulatory relief that could increase access to capital for small businesses, yet part of the law, known as the Durbin Amendment, regulates the fees large banks charge for debit cards, and is aimed at lowering retailers' costs for accepting those cards. Retail and merchant groups backed the amendment, and the NRA emphasizes it doesn't want the amendment thrown out with the Dodd-Frank law. "As discussions on Dodd-Frank continue, we also strongly urge the Trump Administration and Congress to keep the current debit swipe-fee protections in place. Repealing these protections, as some members of Congress are discussing, would impose a significant tax on small businesses," says Leslie Shedd, v.p.-communications. Repealing the law, she adds, "would take $8 billion a year from American consumers and give it to the biggest Wall Street banks."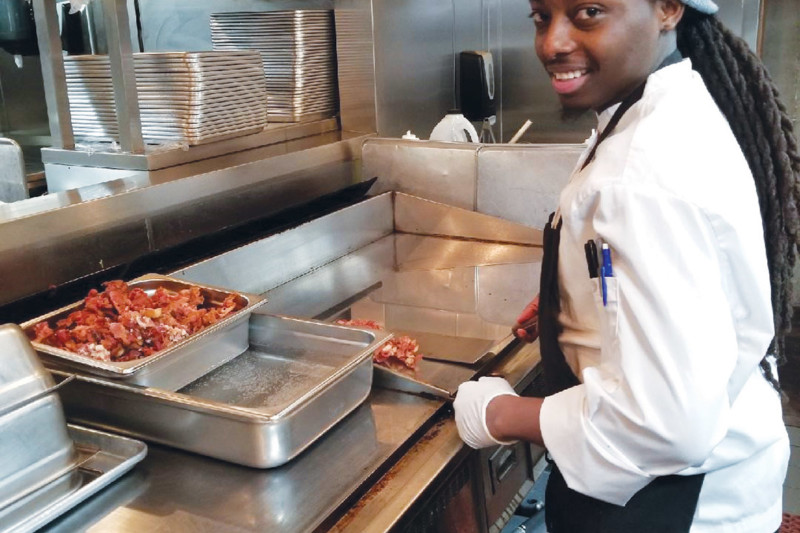 Uncategorized
Burger & Lobster finds Keating's Miraclean Griddle is easier to clean than a broiler