It's a recurring complaint: During facilities planning or renovation phases, the foodservice department's operational needs aren't taken into consideration until later in the process, after major facility decisions have been made. Then, kitchen and servery designs end up being more like afterthoughts. The result is lots of "making do," dealing with a lack of operating efficiencies and hard-to-overcome expansion constraints.
That's why it's refreshing to see a major healthcare facility project in which foodservice had a significant seat at the table early on in the process, and where planning reflects the likely evolution of its needs alongside those of the overall organization. That kind of thinking is only possible where there is a true design team and project management culture, as in this case, at Mayo Clinic's expanding Phoenix campus.
From One Floor To Fifteen
Mayo Clinic in Phoenix began in 1998 as an acute care hospital and it's added other buildings to the campus since then.
In 2010, the Phoenix operations team began planning for a major campus expansion—a Proton Beam Therapy facility for advanced cancer treatments in a new building that also would serve longer-term expansion needs. Initially, construction was planned only for a single floor, built with a foundation that could support up to a 15-floor tower.
"We didn't need dining options for the single floor as it would have been staffed with existing personnel from the main hospital," says Cheryl Lisiewski, Director of Facilities Project Management for Mayo Clinic's Arizona operations. Then, just as construction was about to begin, administrators received approval to add three floors on top of the single-floor cancer treatment facility, a change that would mean a significantly larger onsite employee population.
"Our goal is to involve those who will be affected from the beginning," Lisiewski says. "The minute a decision was made to include dining in the new building, Director of Food & Nutrition Services Bill DeCicco was added to the project team.
"At Mayo, we are very good at looking at 'what-ifs' for a project and making sure we plan ahead to potential needs well beyond the short term," Lisiewski adds. "In this case, we evaluated many options, with ideas and critiques from all sides. The existing dining facilities in the main hospital building were already at their limit, so we considered a variety of ways to expand there, setting up satellite cafés and many other alternatives.
"None of these were a good choice for the longer term," she says. Demand for clinical and office space was quickly consuming most of the new tower's space and, in the end, a decision was made to expand the new building's first floor with a 10,000-sq.-ft. bump-out structure dedicated to foodservice.
"The new building's outpatient and employee load was projected to grow exponentially in coming years," says Andrew DeLage, LEED AP, President of A2O Foodservice Design and Consulting, Tempe, Ariz. "That meant designing for efficiency and flexibility now, and expandability later on."
The Clinic also wanted separate servery and dining areas each for staff and visitors, a design it employs in its facility in Scottsdale and some of its other locations.
The new facility's floorplan features three main areas: a north-side Guest Servery, a centrally-positioned back-of-house kitchen and a south-side Staff Servery. The serveries have separate entrances, located some distance from each other on the tower's first floor.
Because the bump-out addition is only one-story high and in view of the main building tower, designers avoided rooftop equipment where possible. For example, they located compressors for refrigeration on top of the walkin cooler boxes; the compressors are liquid-cooled from chillers in the main building. Fans to handle kitchen exhaust did go on the roof, but were low-profile models. Additionally, the mechanical room in the tower has expandability built-in, with equipment pads, utility lines and chilled water connections ready as needed.
Team Approach
"Mayo Clinic has a tradition of looking out about 50 years when it plans new facilities," DeLage says. That involvement early in the process enabled the design team to develop a clear idea of how expansions will happen in the future.
"The outside wall would come down for either servery, with an addition very close to a flipped, mirror image of the design you see now," he adds. "The kitchen and receiving dock could expand the same way."
When it was time to plan the kitchen, DeLage, DeCicco, Troy Gauthier, Manager of Food & Nutrition Services, and a counterpart from the Scottsdale location sat down to talk about menus and production needs, which equipment was most flexible and which equipment would do the most to improve operations.
"We were able to accomplish our goals using what has worked at the existing hospital location while also adding some new capabilities," DeCicco says. Many ideas came out of the meetings, such as a decision to run a line for chilled potable water from the walk-in cooler to the production area. "If we are making pasta in a kettle, we can use that to chill the product quickly, without have to cart ice over," Gauthier says.
Worth noting is that a number of equipment specifications are future purchases, designed in and specified now, but not needed until expansion requires them.
Kitchen Designed For Logistics
The design team used the same strategic approach to plan the way food supplies are received and stored. From a dedicated loading dock, staffers unload dry, frozen and refrigerated supplies directly into an adjacent dry storage room, walk-in cooler and walk-in freezer. In a particularly clever design, staffers can access frequently-used refrigerated supplies from a reach-in built right into the front wall of the walk-in cooler. Employees restock supplies on the reach-in shelves from inside the cooler, but easily access them from the corridor outside the cooler without going in.
DeLage organized kitchen equipment for cold and hot foods in a series of four work stations positioned perpendicularly to dry and cold storage on one side and on the other, to a wall that includes hand sinks, additional storage and most importantly, built-in heated cabinets that pass food through directly into the Staff Servery.
The stations form three aisles. The first aisle for cold prep is equipped with a blast chiller, small ice maker, food cutter, slicer, mixer, prep tables and prep-top refrigerators.
The second aisle is primarily geared to bulk cooking, with a 5-burner range, tilting skillet, tilting kettle, small microwave and prep tables. The third aisle is banked with one double Blodgett HydroVection oven (a split-door oven combining steam and heat but less expensive than a traditional combi), one combi oven and a 40-qt. mixer. The mixer is located here because it is most often used for whipping potatoes. Food produced at this station often goes directly into both serveries. The cookline is set up for a second double-deck HydroVection oven and a second deck for a combi-steamer when needed.
All soiled cookware flows down to a fifth station designed for pot-washing, with a pot scrubber and 3-compartment-sink and shelving to hold some wares before employees run them through the dishmachine, a flight-type located just beyond potwash.
Guest Servery
Visitors and outpatients can enter the Guest Servery from the west between 6:45 a.m. to 4 p.m. and immediately see the seating area on the left and the tray drop on the right, orienting them right away. (Once inside, a condiment bar island with a curved, 8-ft. wall backing provides some visual separation of the seating from the serving space.)
Moving counter-clockwise, customers pass first the Deli/Hot Entrée station and a center-island Salad Bar before moving on to the Creative Corner action station that features induction burners—used to prepare a rotating menu of ethnic specialties—on one side and a Grill on the other. A Bakery counter on the far wall offers pastries and bagels with a DIY toaster. Beyond that, customers circle around to the Beverages and Desserts stations.
Secured Staff Servery
The larger Staff Servery handles more foot traffic on a daily basis. Open from 6:45 a.m. until 2 p.m., medical staffers enter from the west, through a separately located and secured, employee-only entrance.
A main reason for this separation is cultural: The institution has long sought to build a strong, integrated team culture among the full range of its employees. The department doesn't serve food in doctor's lounges and the dining room is considered a place of respite for all medical staffers.
Although much equipment in the Staff Servery is identical to that on the guest side, it features two distinctive additions—a large, vertical rotisserie and a gas-fired hearth oven. Both serve to merchandise daily menu specials in an attractive display-cooking style.
Moving to the left from the entrance, customers first encounter the Creative Corner action station, boasting exhibition cooking, and then the Grill/Rotisserie and Entrée/Stonehearth stations, where the vertical rotisserie and hearth oven dominate the back wall. Employees rely on the rotisserie's output to supply a carving station, offering meats for sandwiches or entrées. Drop-in dual-temp wells switch between hot and cold depending on the menu, while pass-thru heated cabinets against the back wall store hot food that employees refill from the kitchen on the other side. Next is the Deli station, followed by Desserts on the far wall and a center-island Bakery counter as well as a Salad Bar.
Moving to the right from the entrance, customers can visit the Grab-N-Go station, with pre-packaged sandwiches, salads and desserts, followed by Beverages. For those who want a hot sandwich in a hurry, high-speed, microwave-assisted panini presses at the Deli can be used to heat refrigerated sandwiches. At the end of the right wall, traffic from either route passes through cashier stations on the way to a seating area or to return to the hospital.
Weighing Equipment Choices
In selecting equipment, DeLage notes, choices were typically made after careful evaluation of ROI and life-cycle cost calculations. In some instances, this led to the selection of top-of-the-line models because of long-term flexibility or the added functionality offered.
For example, the refrigerated storage compressors are liquid cooled, to save on energy use, while the stainless interiors of the walk-in coolers have been treated with a white, microbe-resistant finish and lit with LED lights, making for much brighter interiors.
The decision to add the vertical rotisserie and a gas-fired hearth oven was driven both by functionality and the value of using them to merchandise fresh food and drive traffic.
"The rotisserie's vertical design allows proteins and/or vegetables to cook at the same time, without dripping on each other, and the flame in the middle offers maximum display value," DeLage says.
In the kitchen, Gauthier notes, employees consider the tilt skillet the workhorse; they use it to produce everything from beef stroganoff to batches of grilled sandwiches. Employees also make frequent use of the blast chiller to rapidly cool bulk-produced items before putting them into refrigerated storage. Cooks partially cook items like chicken breasts, then mark and refrigerate them in advance so they can finish them off quickly for serving in high-volume periods. And because the blast chiller has a programmable slow-cook function, employees can use it in off-hours to prepare for the next day. For example, they can use it to cook and tenderize underutilized cuts of beef overnight, then automatically cool the cuts or hold them hot. When chilled, the cuts are ready for slicing the next day for use in panini sandwiches.
Looking Forward
"It's nice to see a finished foodservice project that puts the operational functionality front and center," DeCicco says. And as the Food & Nutrition Services department leaders gain more operating experience, they will coordinate with the main hospital kitchen team to optimize food production, shared menus and equipment use, he adds.
Looking back, "We just successfully opened a major, 400,000-sq.-ft. project," Lisiewski says. "We opened on time and within budget, but it really says something that the one thing everyone is talking about is the new cafeteria."
MAYO CLINIC BUILDING
Phoenix
Opened: January 2016
Size: Guest Servery: 1,336 sq. ft.; Staff Servery: 2,480 sq. ft.; Support Kitchen: 2,520 sq. ft.; Cold/Dry Storage: 544 sq. ft.
No. of Seats: Guest Servery: 54; Staff Servery: 166
Avg. Transactions Per Day: Guest Servery: 500; Staff Servery: 1,000
Budget: Overall Building: $130 million; Foodservice Equipment Portion: $1.5 million
Mayo Clinic: Cheryl Lisiewski, Director, Facilities Project Management; Doug DeBerge, Architect; Tim Carpenter, Project Manager; Bill DeCicco, Director, Food & Nutrition Services; Troy Gauthier, Manager, Food & Nutrition Services; Stacy Alzamora, Interior Designer
Foodservice Consultant: Andrew DeLage, LEED AP, President, A2O Foodservice Design and Consulting, Tempe, Ariz.
Architect/Interior Design/Engineering: AECOM-Minneapolis
General Contractor: Hunt Construction/AECOM Phoenix
Kitchen Equipment Contractor: TriMark, Irvine, Calif.
Custom Fabrication: MetalWorks, Phoenix
EQUIPMENT LIST
KITCHEN
Channel dunnage racks
Cambro shelving/dunnage racks, clean container shelving units, cup/bowl and plate rack dollies
Eagle shelving, can racks, freezer shelving, pot shelving, floor troughs
Berner air curtains
ThermalRite walk-in coolers
New Age Industrial mobile sheet-pan racks, dollies, shelving
Electrolux produce dryer
Antunes water treatment system
Heatcraft cooler and freezer evaporator coil, remote compressors
Lytron potable water chiller coil
Anthony/Dover glass door reach-in
Irinox reach-in blast chiller
Continental prep-top refrig.
Piper food cutter
Rubbermaid ingredient bins
Hobart/ITW FEG slicer, flight-type dishmachine w/energy recovery
Robot Coupe stick mixer
Halton high-efficiency hoods
Legion tilting skillet
Fisher pot filler faucet, filler unit
Southbend/Middleby 5-burner range
TEC charbroiler w/stand
Cleveland/Manitowoc 25-gal. tilting kettle
Vollrath 40-qt. mixer
Rational combi oven w/stand
Blodgett/Middleby double HydroVection oven
Power Soak/Unified Brands pot scrubber sink, mobile power soak sink
InSinkErator/Emerson disposer
VaporLux portable steam cleaner
MEIKO pulper
Hobart/ITW FEG flight-type dishmachine
Aerowerks soiled tray conveyors
Custom fabricated prep tables w/sinks, work tables, wall shelves, stick-mixer rack, utensil racks
GUEST SERVERY
Deli/Hot Entrée
Electrolux panini press
Hatco conveyor toasters
Continental prep-top refrig.
Alto-Shaam waterless, drop-in hot food wells
Winston heated cabinets, staging warming drawers
Creative Corner/Grill
Equipex/Sodir ventless air filtration system
Vollrath induction hot plates
G.A. Systems drop-in, multi-temp food well
Continental prep-top refrig.
Alto-Shaam ventless mini combi oven
Star/Middleby energy-efficient griddle
MagiKitch'n/Middleby charbroiler
Victory/Ali Group reach-in refrig./freezer
Carter-Hoffmann/Middleby warmer
Island Salad Bar/Bakery Bar
Server salad dressing dispensers
Vollrath drop-in cold pans
Structural Concepts bakery display case
Hatco conveyor toaster
Beverages/Desserts/Grab-N-Go
San Jamar cup dispensers
Servend/Manitowoc soda and ice dispenser
Follett undercounter remote ice maker, dispenser
Turbo Air display freezer
ESPRESSO BAR
Structural Concepts dual-temp display case
LTI drop-in multi-temp food well
Cambro storage shelving units
Alto-Shaam drop-in hot food wells
Antunes water treatment system
Victory/Ali Group reach-in
refrig./freezer
Manitowoc undercounter ice maker, bins
Vitamix blenders
Franke cappuccino/espresso machine w/milk cooler
San Jamar cup dispensers
STAFF SERVERY
Creative Corner
Equipex/Sodir ventless air filtration systems
Vollrath induction hot plates
G.A. Systems drop-in, multi-temp food wells
Mediterranean/Grill
Continental prep-top refrig., reach-in refrig., worktop refrig.
Star/Middleby griddle
Winston staging/warming drawers
MagiKitch'n/Middleby charbroiler
Carter-Hoffmann/Middleby warmer
Wood Stone vertical rotisserie
LTI drop-in multi-temp food well
Entrée/Stonehearth
Winston C-Vap pass-thru double-heated cabinets
Wood Stone hearth oven
Deli
Piper drop-in display refrig.
Hatco conveyor toaster
Electrolux panini press
Island Salad Bar/Bakery Bar
Server salad dressing dispensers
Vollrath drop-in cold pans
Hatco conveyor toaster
Desserts/Grab-N-Go/Beverages
Turbo Air novelty display freezer
Taylor/Carrier soft-serve machine
San Jamar cup dispensers
Server dessert topping bar
New Age Industrial equipment rack
Multiplex/Manitowoc air compressor
Follett ice maker, dispenser
Cornelius carbonator
Channel dunnage shelving unit
ThermalRite walk-in display cooler
Berner air curtain
Cambro cooler shelving unit
Heatcraft remote cooler compressor, cooler evaporator coil
Anthony/Dover glass display doors for walk-in cooler
Servend/Manitowoc soda and ice dispenser
Panasonic microwave ovens
Throughout
Corsair/Vollrath serving counters, storage cabinets
BSI food shields, heat lamps
Halton high-efficiency exhaust hoods, air screen system
Structural Concepts air curtain refrig. display cases, dual-temp display cases
Custom fabricated cashier stands, counters, mobile equipment stands, condiment counter, prep tables w/sink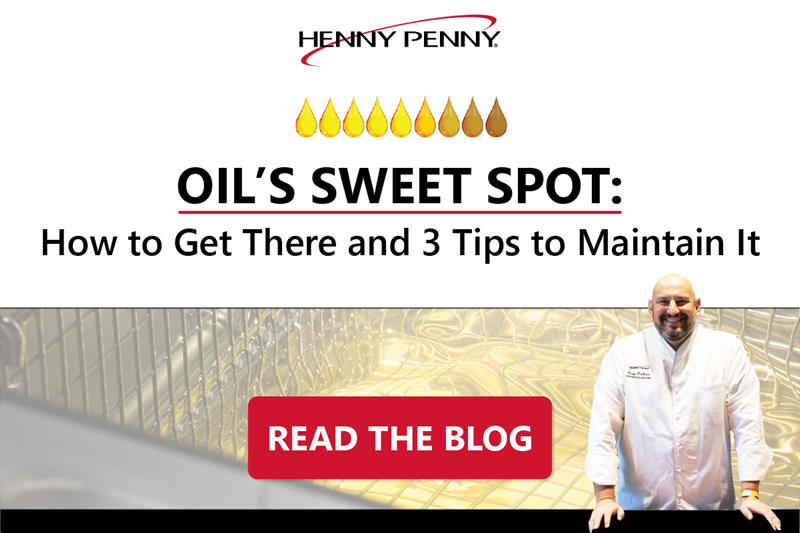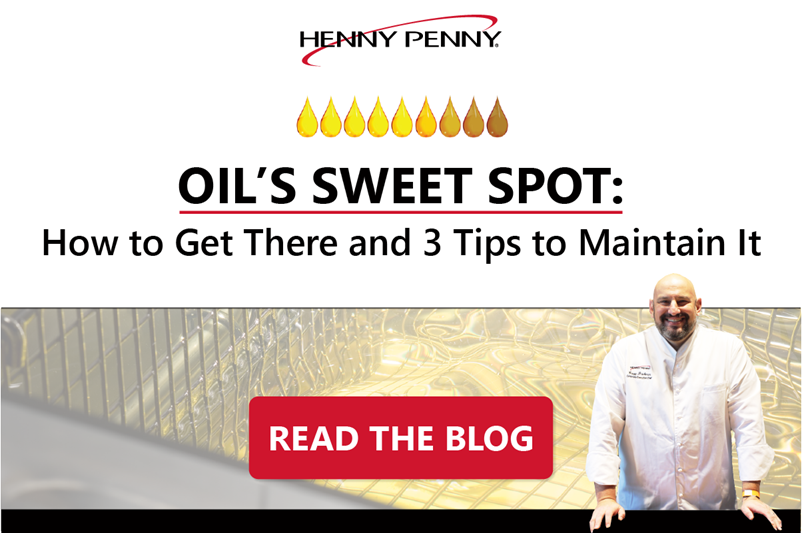 Uncategorized
Like many in the world of foodservice, you may assume that cooking oil performance is at its peak when you first start using it — but did you know there...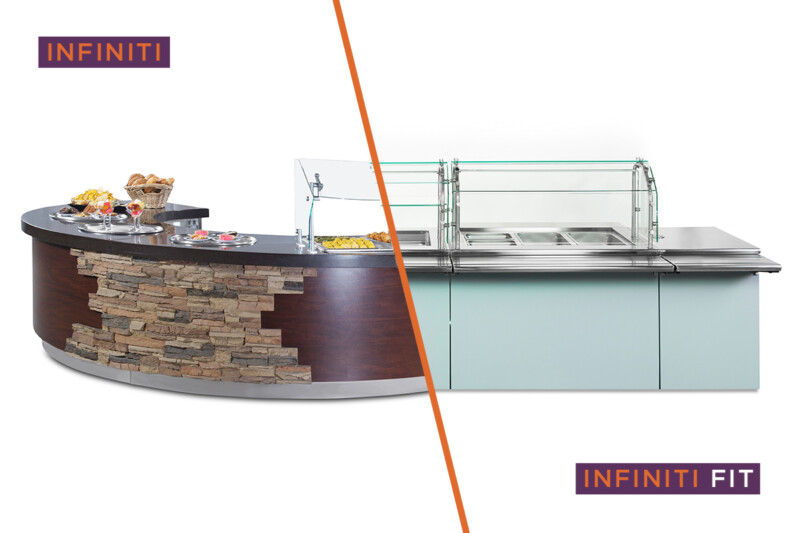 Uncategorized
While aesthetics and functionality are always top of mind when considering a new serving line solution, it's important that operators also consider the business angle of this decision. In this…