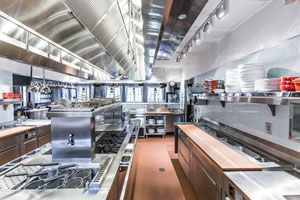 Throughout each year, Foodservice Equipment Reports editors keep their ears open for word of manufacturers celebrating milestone anniversaries. The legacies behind companies entering decades, and in some cases a century or more in business (among the centenarians: Montague, Franklin Machine Products, Perlick, Carlisle, and in 2018, Singer Equipment Co.), can make for wonderful reading. We invited those celebrating anniversaries to share their stories in this special sponsored-content section. The Montague Company, Franklin Machine Products, LTI Inc. and Heritage Parts took us up on the offer and we share their stories with you.
MONTAGUE: 160 Years Of Cooking Quality
By Michael Sherer, Senior Contributing Editor
Not many companies can trace their lineage back before the Civil War, let alone maintain a tradition of independence, but family-owned and -operated The Montague Company, based in Hayward, Calif., has been synonymous with uncompromising quality for 160 years.
The foodservice equipment manufacturer got its start in San Francisco in 1857 during the Gold Rush when Wilfred Weed ("W.W.") Montague sold pots, pans, and general hardware under the name Locke and Montague. With a reputation as something of an inventor and known for quality and craftsmanship, Montague soon began making what were known as "French" ranges—brick stoves with steel ovens and cooktops—that eventually evolved into the company's present line of commercial cooking ranges.
In 1902, the company incorporated and became W.W. Montague Co. Inc., and its business and reputation flourished. By 1910, the company was "The Leading Stovehouse on the Pacific Coast," according to Hammonds Handy Atlas of the World, (published by C.S. Hammond, the former head of Rand McNally), and it had broadened its line to include furnaces. A change in name to the Montague Range and Furnace Co. Ltd., in 1918 reflected the new nature of the business.
Joseph M. Whalen joined the company in the early 1920s as a sheet metal mechanic. He soon became a foreman, and oversaw the installation of a Montague Charcoal Broiler in California's historic Hearst Castle in 1927, which is still in place today.
When the Great Depression began, W.W. Montague Co. ran into financial difficulties. In 1932, Whalen took the opportunity to acquire its name and equipment. Four years later, Whalen and his partner Roy Shae decided to split the business in two, with Shae taking over furnace manufacturing. Whalen retained the range business and moved it to Mission Street in San Francisco, operating as The Montague Company.
Today, the third generation of the Whalen family still owns and operates Montague, defying the industry trend toward consolidation and acquisitions of brands by large conglomerates.
"With no stockholders to report to," says Tom Whalen, President, "we have the ability to build products the way our customers want and maintain our unwavering commitment to quality."
A hallmark of Montague's business philosophy, in fact, is working closely with the worldwide community of chefs and consultants. The list of renowned chefs who insist on Montague equipment is extensive. The kitchen at Alice Waters' Chez Panisse Restaurant & Café, Berkeley, Calif., uses Montague equipment. Wolfgang Puck began using Montague equipment in the 1990s and liked it so much that now, almost three decades later, he still insists on Montague for the majority of his operations.
From the flexible and broad, heavy-duty Legend line to the custom-designed and -outfitted Crusader and Excalibur cooking suites, Montague offers chefs quality and craftsmanship in equipment packages that specifically meet their needs.
As Montague has adapted to its customers' changing needs, its mission, too, has evolved. Seeing an opportunity to take a leadership position not only in cooking solutions but in delivery of hot/cold equipment solutions, the company forged a strategic alliance with Turbo Coil Refrigeration in 2013. Holder of several cutting-edge patents, Turbo Coil makes unique refrigeration equipment with an innovative evaporator system, enabling engineers to make the patented coil smaller, which puts less stress on the compressor and provides more cabinet space.
Despite its location in California, one of the most highly regulated and taxed states in the nation, Montague insists on designing and manufacturing products there. Using skilled craftsmen, domestically sourced materials and parts, and years of manufacturing experience, Montague has a reputation for high-quality, reliable products.
"That's one of the core values of our company," Whalen says. "Our commitment to world-class quality and service means that we'll never sacrifice them for cost savings or increased profitability."
Montague's family-owned independence also makes it nimble and quick to adapt to new trends and customers' changing needs.
A good example is the Vectaire line of convection ovens. To increase convection oven efficiency and decrease manufacturing costs, many manufacturers working with the AGA ended up making snorkel ovens. Despite a higher manufacturing cost, Montague designed and engineered a convection oven in which spent fuel gases surround the oven cavity and are exhausted up the flue, never being introduced into the cooking environment.
While it adheres to time-honored traditions of fine craftsmanship, Montague also has made a substantial commitment to sustainability. Many of Turbo Coil's products, for example, already use more environmentally friendly R290 refrigerant. And Montague recently installed a 377kW solar panel array on its manufacturing facility roof. The solar energy system generates about 85% of the company's electricity needs.
With a bright future ahead, Montague is proud to be "Known By The Company We Keep."
THE MONTAGUE COMPANY
Hayward, Calif.
Anniversary: 160th
Founder: W.W. Montague
Original Name/Business: Locke and Montague/pots, pans, hardware
Current Business: Ranges, ovens, broilers, griddles, salamanders, refrigeration equipment
Major Events: 1902, company incorporates; 1918, company changes name to reflect line of furnaces; 1920s, Joseph Whalen joins as sheet metal mechanic; 1932, Whalen purchases the company name and equipment; 1936, Whalen and partner split the business and Whalen moves foodservice equipment manufacturing to Mission St., San Francisco; 1950s move to San Leandro, Calif.; 1970s move to current manufacturing and headquarters in Hayward, Calif.; 2017, Turbo Coil Refrigeration purchased
Company Motto: "Manufacturing the Finest in Commercial Cooking Equipment Since 1857"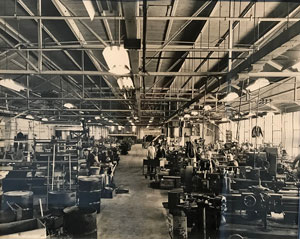 FRANKLIN MACHINE PRODUCTS: A History Of Looking Ahead
By Amanda McCorquodale, Contributing Editor
A century ago, in the now trendy Tribeca neighborhood of Manhattan, a 21-year-old entrepreneur named Bernard Lutsky set up a small machine shop on Franklin Street. At its start in 1918, Franklin Machine Products manufactured specialty components for commercial coffee urns, selling them direct to OEMs, particularly in the New York region. Over the next hundred years, FMP ultimately became one of the largest parts and accessories providers in the industry.
Lutsky, who came to America from Palestine at the age of 13, was driven by an entrepreneurial spirit shared by many immigrants taking a stab at the American Dream. First, he expanded FMP from simply manufacturing coffee urn parts to producing specialty plumbing fittings for various foodservice applications.
When President Franklin D. Roosevelt repealed prohibition in 1933, FMP was strategically positioned to take full advantage of an expanding market. In fact, its beer faucet became so popular that bar owners couldn't wait for them to ship. Instead they came by the Franklin Street shop, going machine to machine picking up the parts to take back to their bars and assemble the taps themselves.
With Lutsky at the helm, FMP continued to explore business opportunities with innovative products. During World War II, one of FMP's key customers was the U.S. government through a contract to manufacture an item known as the Windlass. The device was mounted on an aircraft and would allow a target to be reeled out 5,000 ft. for other pilots to use for target practice.
Following the war, FMP also introduced the Vet Dinette, a forerunner to today's lunch truck, which was outfitted with a fold-out table for café-style seating. Among FMP's many other innovative creations was a gear-driven tricycle that was sold in the Sears catalog.
Yet foodservice machine parts continued to be FMP's main business as it moved to a larger location in New Jersey in 1948. When one of its main suppliers could no longer produce a key product—the lever drain that impacted 50% of FMP's business—the company had to pivot its strategy again. In 1975, under new leadership by younger family member Michael Lewis, FMP transitioned from solely manufacturing products to becoming a high-volume distributor, specifically, the first wholesale distributor of parts in the industry.
The company also made an investment to produce and distribute the foodservice industry's most extensive parts and accessories catalog. "The catalog will be 2,000 pages this year, and it's still known as the bible of the industry," says Michael A. Conte Sr., FMP's Chairman. "Back then, comprehensive catalogs weren't used in the industry yet."
FMP also invested in tooling, creating the industry's first portable, multi-countdown timer—the 4-in-1 Digital Timer. "Over the years, it has become a staple of the industry, and it's still our number one selling item 20 years later," says Conte.
So, what's the secret for staying strong in the game for 100 years? Conte attributes FMP's success to distribution prowess as well as the impressive breadth of its product line, which totals 20,000 items. "True to our roots, we also continue to manufacture products through our in-house engineering and our association with numerous inventors and entrepreneurs. This has led to the development of several award-winning products such as our Gasket Boss and Strainer Boss, and gives us a unique ability to solve problems for our chain customers."
For example, Conte says one of the company's customers was experiencing a constant problem with their employees suffering on-the-job ankle twists caused by missing floor drain covers. In response, FMP developed a non-removable floor drain cover that contained a hinge, allowing access to the drain when needed but preventing the drain cover from being removed entirely.
"Our anthem to our customers is, 'Your wish is our command!'" says Conte. "If a customer wants an OEM part, we have it. If they want to save money on a direct-sourced or alternative part, we have that as well. If a customer has a need so specific that it may not exist, we'll either seek out a source, or engineer and make it ourselves."
Another foundation of its success, and most key, according to Conte, is its staff. "A large population of our team members have worked here for more than 20 years, of which a number of them are approaching their 40th anniversary. We are meticulous with our training programs for every department. For example, our sales staff trains for weeks—learning everything they can about parts—before taking their first solo order over the phone," says Conte.
FMP has not only been busy expanding their business model and product line, it's also grown its geographic footprint and dealer network. Originally, the company served primarily the east coast, but in 1994 FMP opened its second location in Las Vegas. In 2012, Diversified Foodservice Supply acquired the company. DFS serves as a distributor of maintenance repair and operation parts, supplies and equipment for the foodservice industry; its other brands include AllPoints Foodservice Parts & Supplies and Tundra Restaurant Supply. After becoming a part of DFS, FMP soon acquired Duraparts, a southeast regional parts and supplies company focused on restaurant chains. Currently, FMP is poised to expand by adding distribution centers in both Houston and Chicago.
FMP is known for being a one-stop shop for machine products and is awarded for parts and accessories regularly. "We're very proud about the fact that we started out 100 years ago in this industry and over that span of time, as the foodservice environment changed, we evolved with it by investing in enhanced technology, breadth of line, innovative product development, speed of delivery, multi-site distribution initiatives, and superior customer service," says Conte. "We have what I like to call, a 'history of looking ahead.'"
FRANKLIN MACHINE PRODUCTS
Lumberton, N.J.
Anniversary: 100th
Founder: Bernard Lutsky
Original Business: Commercial coffee urn components
Current Business: Foodservice industry parts and accessories
No. of Employees: 151
Major Events: Moved to N.J. in 1948; produced first breakthrough catalog in 1975; became distributor in 1975; opened Las Vegas distribution center in 1994; bought by DFS in 2012; acquired Duraparts in 2015
Company Tagline: "We wrote the book on kitchen parts and accessories."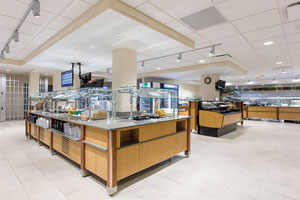 LTI INC.: Southern Hospitality For 70 Years
By Michael Sherer, Senior Contributing Editor
Since 1947, family-owned LTI Inc., Jonesboro, Ga., has provided the foodservice industry with its own brand of Southern hospitality. Back then, William B. Casey left his family's sawmill in North Carolina to join his brother-in-law Ed Rawls' business, Refrigeration Exchange Co. in Atlanta. The company manufactured and sold refrigerated meat cases and soft drink boxes.
But Casey, his sister Bertha Casey Hammonds, and Rawls all believed they could manufacture other products themselves, better than other manufacturers, and founded Low Temp Manufacturing Co. They started in a small warehouse in downtown Atlanta off Pryor Street but quickly moved south of town. They opened a small plant with an office and showroom in Jonesboro. In its first year, the company employed five people and turned a profit of $51.52.
The business continued to grow until a fire devastated the plant in 1958, and the company was forced to cut back to family members and a few loyal employees. Using temporary quarters in the basement of a local grocery store, the company rebuilt on its existing site and reopened the plant a year later. LTI has remained in the same location ever since, but it has grown through eight expansions to more than 200,000 sq. ft. on 17-plus acres and employs about 175 people.
William E. (Bill) Casey took the company reins in 1994 after the death of co-founder W.B. Casey. Today, a third generation of the founding family is celebrating 70 years of success and growth by breaking ground in December on a brand new headquarters facility on more than 23 acres adjacent to the present site. The new building will comprise 156,000 sq. ft. of manufacturing space and more than 16,000 sq. ft. of office, training and meeting space.
"It's the first time in 60 years that we've built a new home for the company from the ground up," says Ben Casey, President and CEO since 2007. (His sister Barbara Casey Lane serves as COO.) "It's a huge decision for us, but I believe it shows our customers and employees that we're stepping up to the plate and preparing for future growth."
Casey credits both groups as being key to the company's success, and says the company has built a culture and tradition of treating both customers and employees with respect and as part of the family. "My father was committed to this business and instilled in my siblings and me the mindset that keeping the company privately held would not only help the company prosper but be a competitive advantage in numerous ways.
"Our people also have enabled us to remain independent and family-owned," he continues. "I truly believe that's due to the culture of honesty and integrity we've fostered here. We still try to operate by the Golden Rule—treat others as you'd like to be treated. And our people here are like family. Everyone pitches in."
LTI employees now have an average tenure of between 16 and 17 years, down from more than 20 a few years ago only because many had been with the company so long they began to retire. The company's tradition of respect, recognition and reward has created tremendous loyalty.
That loyalty extends to customers, too. "We don't and can't sell on price," Casey says. "Our growth is more a result of the quality products and services we provide coupled with a renewed spirit of innovation. We're inspired by quality and we pride ourselves on the relationships and mutually beneficial partnerships we've continued to build over the past 70 years. Customers know that we care— about both our products and their businesses—and that we honor our commitments."
Establishing those relationships starts by listening. "As a company we've always tried to be aware of what's going on in the market around us, and listen to what customers say they want and need," says Casey.
The company's many innovations have largely been the result of giving customers what they want. While the company started out making walk-ins and refrigerated meat cases for grocery stores, in the 1950s, Casey's grandfather and others in the company thought about what they could make more easily with higher quality than what was available and saw opportunities in the foodservice business, particularly in schools, for serving equipment.
"Since we're essentially a custom fabricator," Casey says, "we can think outside the box. We don't have to sell a specific piece of equipment. And because we're independent and relatively small compared to big conglomerates despite our growth, we're pretty nimble."
In the 1980s, for example, LTI heard schools asking for something less drab (and more economical) for serving lines other than stainless, so the company developed the Colorpoint seamless Fiberglass serving modules.
In the 1990s, customers often complained about using recessed pans in cold wells because they didn't merchandise food as well, and could be difficult to access for replenishing. LTI responded by developing its patented Temp-Est Aire refrigerated cold wells. Air flow below the pans keeps product cold enough to meet NSF and health code requirements but doesn't dry out food. And because the pans sit flush with the counter, they're easy to access, and merchandise food beautifully.
As a result of customers asking for help with more than just equipment—things like signage, décor, window treatments, seating, graphics, artwork, accent pieces, and even menu management—LTI developed its Visions planning and décor line in the mid-2000s.
Recognizing that many customers who worked with LTI faced space constraints, whether designing new facilities or remodeling old ones, LTI developed and patented QuickSwitch, serving equipment that can switch from hot food to cold and even frozen food with the flip of a switch. That enables operators to serve more types of food throughout multiple serving periods during the day with a single piece of equipment.
"We quickly realized menu flexibility was key to customer success," Casey says, "and that got us thinking about our reason for being. We don't want to simply make a good product at a good price. Food is obviously part of everyday life. LTI can enrich people's lives with our food-serving solutions."
LTI INC.
Jonesboro, Ga.
Anniversary: 70th
Founder: William B. Casey
Original Name/Business: Low Temp Manufacturing Co./meat cases, soft drink boxes
Current Business: Custom-fabricated food-serving solutions
Number of Employees: 175 (approx.)
Major Events: 1950s, changed from grocery store provider of walk-ins and meat cases to fabricated food-serving equipment; 1983, added Colorpoint line; 1995, developed Temp-Est Aire cold pan wells; 2005, developed Visions planning and décor division; 2007, patented QuickSwitch technology; 2012, developed two-tier heated black Ceran serving equipment; 2012, changed name from Low Temp Industries Inc. to LTI Inc.; December 2017, breaking ground on new HQ Building
Company Motto: LTI, "Changing How Food Is Served"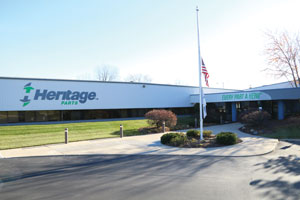 HERITAGE PARTS: Streamlined Distribution Of Genuine OEM
By Amanda McCorquodale, Contributing Editor
Fort Wayne, Ind.-based Heritage Parts recently celebrated 30 years in the aftermarket parts industry, a market they helped create to serve as a one-stop shop for commercial kitchen replacement parts. To honor this milestone, its employees fundraised for charities in the Fort Wayne area such as the Rescue Mission, the ASPCA and Turnstone Center for Disabled Children and Adults.
"We are proud to be part of the Fort Wayne community and believe the city has offered us many opportunities to work toward reaching our full potential as a business and employer," says John T. McDonough, Heritage President and CEO, about the city where the company began back in 1987. While the company now has 15 locations throughout North America, Fort Wayne still serves as the company's headquarters and employs approximately 260 out of Heritage's 326 employees.
Originally called Heritage Food Service Equipment, the company was founded by Bruce Dye, an entrepreneur who saw the adverse time and financial impacts of a decentralized foodservice replacement parts industry. With Heritage, customers could reliably source parts from one distributor versus dozens, thereby saving time and money by minimizing how long foodservice equipment was out of service.
Even in its earliest days, Heritage focused on a highly personalized level of customer care. For instance, each parts expert was assigned a customer, allowing them to form business relationships and better understand their customers' business and equipment. In the beginning, Heritage's foundation was in the institutional market of hotels, hospitals, universities and schools. Soon it expanded to a wide customer base of authorized service agents, independent service agents, multiunit restaurants, independent restaurants, resorts, cruise ships, correctional institutions, nursing care facilities and dealers.
Starting in 2013, Heritage underwent a series of evolutions. First Jordan Capital Partners purchased the company, then founder Dye retired and McDonough became President. Next, in 2014, the company not only relaunched as Heritage Parts, it shifted its focus to solely provide genuine original equipment manufacturer repair and replacement parts to the commercial kitchen industry.
"Through extensive research, we learned that Heritage was too often perceived as a provider of generic parts in direct conflict with the interests of our OEM suppliers, despite the fact that more than 94% of our sales were OEM," says McDonough. "We also uncovered that our customers overwhelmingly want genuine OEM parts because of their performance, safety and warranty protection. We want to be the OEM's partner of choice through service, rather than simply as a result of our scale."
Other major milestones include Heritage's acquisition of three Canadian foodservice equipment service agencies/parts companies: RG Henderson in 2013, Key Food Equipment Services in 2014 and Choquette CKS in 2015. Because independent service companies were already buying from these three companies, Heritage did not have to disrupt an existing system. Instead, the company was able to better enable the end-user and independent service agents to give them access to a large variety and inventory of parts, ultimately becoming one of the largest distributors of 100% genuine OEM parts in North America.
Underscoring their commitment to modern technology, Heritage recently revolutionized customer service in the industry with its Expert ID360, a 3D online visualization tool that eliminates the confusion often associated with online parts ordering by giving customers a dimensional, multi-angle, zoomable view online of more than 61,000 parts in the Heritage inventory on HeritageParts.com and HeritageParts.ca.
McDonough traces Heritage's continued success to its traditional expert customer service as well as its technology-based support, specifically, its 3D online visualization, extensive digital libraries and eCommerce solutions that give customers multiple ways to research and order products as well as 24-hour access to the site and ordering parts. "From our company's earliest beginnings, we knew that customer service, accurate parts identification and fast delivery would be critical to successful service repairs," says McDonough.
"While our methods have changed over the years, we have delivered on our vision to be the most customer-focused OEM parts provider in the world," says McDonough. "We work hard to build lasting relationships with both our customers and OEM partners will continue to be critical to our future."
HERITAGE PARTS
Fort Wayne, Ind., with locations throughout North America
Anniversary: 30th
Original Name: Heritage Food Service Equipment
Current Business: Heritage has grown and evolved as an industry leader, creating revolutionary ways to deliver products, industry-best customer service and growing into a multi-national organization to become one of the largest distributors of 100% Genuine OEM parts in North America
No. of Employees: 326
Major Events: Acquired by Jordan Capital Partners, 2013; acquisition of RG Henderson, 2013, and Key Food Equipment Services, 2014; relaunched as Heritage Parts, 2014; acquisition of Choquette CKS, 2015; purchased by Windjammer Capital Investors, 2015
Company Motto: "Right Part. Right Time. Every Time."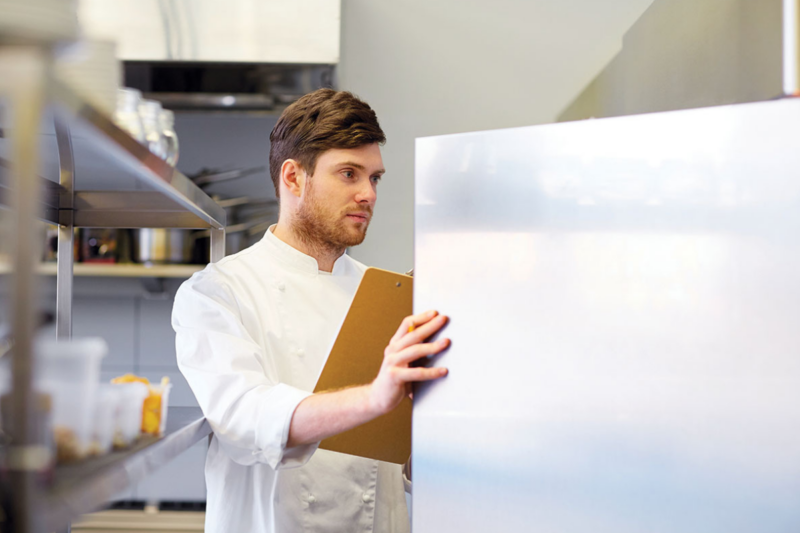 Uncategorized
RSI's Mark Montgomery's persistence and patience is key in repairing an operator's failing reach-in cooler.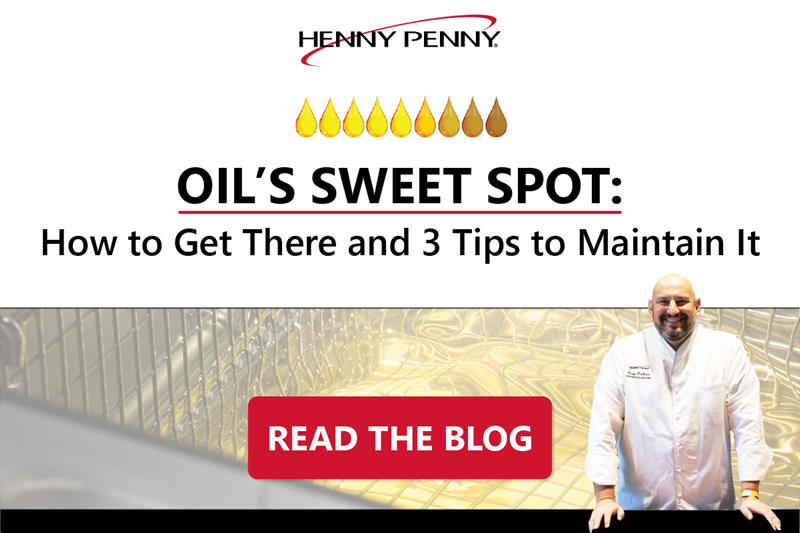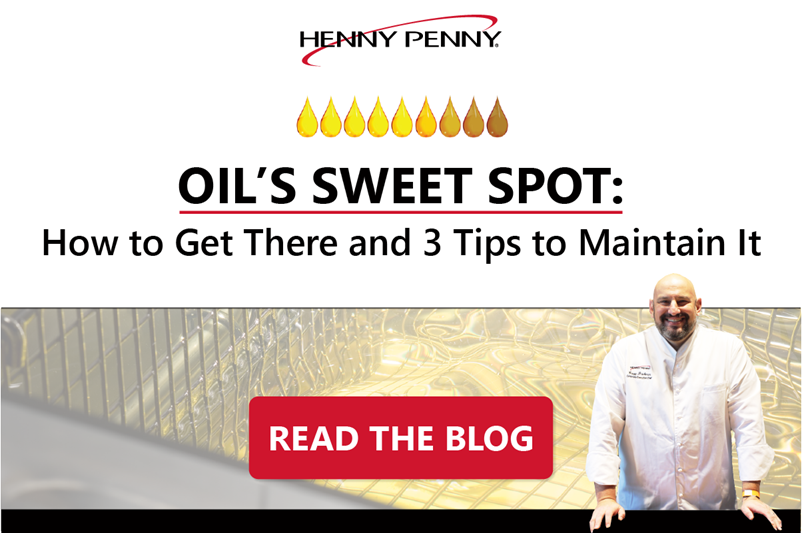 Uncategorized
Like many in the world of foodservice, you may assume that cooking oil performance is at its peak when you first start using it — but did you know there...