Jonette Wylie was my friend. She was friends with many, many folks in the foodservice equipment and supplies industry. So, it was a rude shock when we all heard she'd passed away Nov. 8. Very few of us knew she was ill.
Jonette broke ground in this industry, and not just because she was one of the best female golfers I ever had the honor to be beaten by. She entered the industry more than 30 years ago, as women began to play a more prominent role in what had long been a male-dominated industry. While other prominent women such as Louise O'Sullivan and Vi Stancik came from the marketing side, others such as Alice Schwartz and Eliza Keating owned and ran companies founded by their families, and a few such as Selma Morse were tabletop specialists, Jonette was an equipment salesperson through and through. From what we have been able to learn, she started as a territory rep with Vulcan-Hart in the early 1980s in the Dallas market and worked street sales during the Gordon Oates Sr./Henry Colletti/Selim Bassoul days at Vulcan.
I get this from Bob McCormick, principal at the Charlotte, N.C.-based rep firm, who told us Jonette started at Vulcan about the same time as he and his partner Brooke Jones. Bob knows too, because Jonette became a principal with Jones-McCormick in '88, basing herself in Cary, N.C. She worked with the rep firm until '92, when she went to work for Southbend, where she stayed until 2001. Then Jonette took a year flyer as v.p. of sales and marketing for BTC Electronic Components, before being lured back into the industry in 2002 by the company then called Enodis. Her first job at Enodis was director of institutional sales, but she later became an area v.p. and was offered the chance to move to Phoenix. Given her love of golf—she at one point had a seven handicap—she jumped at the chance. She retired in March '08. She said in a bio for her 40th high school reunion (St. Albert Catholic High School, Council Bluffs, Iowa), her goal was to "nourish my old and new friendships, give back to the community and get my golf handicap back to a solid seven." She was only in her late 50s.
So it's a tragedy. She was diagnosed with a rare cancer in August and was gone in only a few months. A few friends had the chance to speak with her toward the end–Selim, Mark Suchecki from Conotech, Bill Wolfe at Hotel & Restaurant Supply. Not easy conversations when you love someone. And many of us, including our own Patricia Elliott, loved Jonette.
She was an athletic, very attractive woman. But she never used her gender to sell. If anything, she used it as a comic foil. Suchecki told us a great story last week. She and Mark were at some buying group meeting and Jonette came out to the pool in a bikini. Mark says to her, "You know Jonette, what's amazing about you is you're just one of the boys." Jonette comes back at him with, "I finally put on a bikini and you tell me I'm just one of the boys?"
While she was always gracious on a golf course, she was fiercely competitive, which may also explain her success as a salesperson. Wolfe also told me a story. She and Bill were playing somewhere, and at the time, Jonette had to give Bill strokes. She ended up in a sand trap about 20 yards from the green. She pulls out a seven wood. Bill asks her, "Jonette, what in the world are you doing?" She hits the ball four feet from the cup, looks at Bill and says, "Whupping your a**."
It was a pleasure and an honor to know her. Rest in peace.
Cheers,
Robin Ashton
Publisher
"""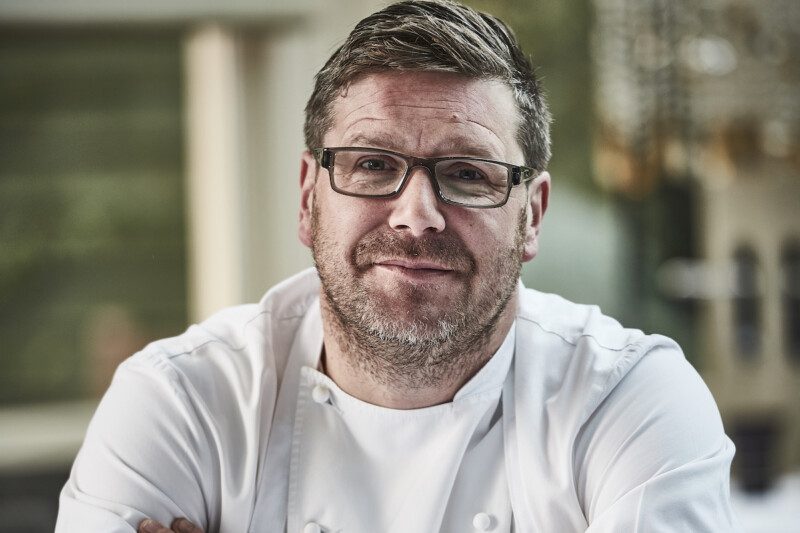 Uncategorized
Esteemed chefs and foodservice industry leaders from the U.K. will partake in a vNEXT virtual event on March 17. The online trade show—hosted by specification platform provider Specifi (whose parent…