Equipping for Charcuterie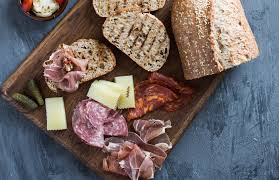 Perfect alongside hand-crafted spirits, house-made charcuterie (cured meats) has landed on many menu trend reports. Charcuterie boards typically come loaded with sausages, patés, cold cuts and assorted cheeses, along with from-scratch breads, pickled vegetables and condiments.
Nason Frizzell, Director of Multi-Unit Sales-Central Restaurant Products, Indianapolis; Jim Hanson, President-Best Restaurant Equipment & Design, Columbus, Ohio; and Mark Rudd, Principal-First Market Group, Atlanta, recommend the following key equipment when setting up clients for a booming charcuterie program:
√ SLICERS: Operators will want to invest in two. They'll need one in the back-of-house to serve as a workhorse, cutting meats and sausages. Then for the front-of-house, they'll need a prosciutto slicer. "A few makers offer bright-red, European-looking manual slicers; these give the feel of an authentic old-world butcher shop," Hanson says.
Plus, a prosciutto slicer shaves meat into paper-thin cuts. Rudd adds, "these hand-crank units are important because unlike electric slicers, they stay cool. Cutting prosciutto paper thin on an electric slicer will cause heating, which will start to melt the fat."
√ CURING CABINET: "Many restaurants begin by using small wine cabinets but as they perfect their product and the demand for it, they'll need to move to a larger scale," Rudd says. A stainless curing cabinet speeds up the curing process by allowing operators to control temperature, humidity and air flow. Makers offer a range of sizes (132 lb. to 1,700+ lb.) and features, including touchscreen displays, preset recipes and locking glass doors.
√ MEAT CHOPPER/GRINDER: Grinding pork, lamb, beef, venison and other meats in-house allows operators to purchase whole cuts or even half or whole animals. This lowers the cost of the product and gives them more control of the grind size.
√ KNEADER MIXER: "In one direction, paddles mix the ingredients, and in the other, they knead the mixture, eliminating the air—an essential step in preparing dry cured sausages," says Frizzell.
√ SAUSAGE STUFFER: Hanson recommends a stainless, hydraulic vertical sausage filler sporting 32-lb. capacity and a 7 7/8-in.-diameter cylinder. Remember sausage casings too.
√ SMOKER OVEN: Never mind artificial smoke flavor. A low-temperature smoker oven can add mild, medium or heavy real-smoke flavor to meats and cheeses; choose cherry, hickory, apple or maple wood chips.
√ DIGITAL SCALE: Operators need to know the weight of their uncured product vs. the finished cured product, Rudd says. "When it's time to price finished product, operators must account for the loss of moisture. Curing meat causes about a 30% loss in weight. If you price a product on the uncured weight by number of servings they are going to lose profit." Operators need to weigh product before and after curing and then price per serving.
√ FOOD PROCESSOR: Suggest a food processor for puréeing pork, fish, game meats and birds, poultry, veal or pork livers for patés. A meat grinder and sieve also work for producing patés.
√ REFRIGERATED PREP TABLE: This will enable operators to load pans with charcuterie board ingredients and keep them at the ready on the line. The table's air screen ensures product stays cold without drying it out; a built-in cutting board makes for quick prep work.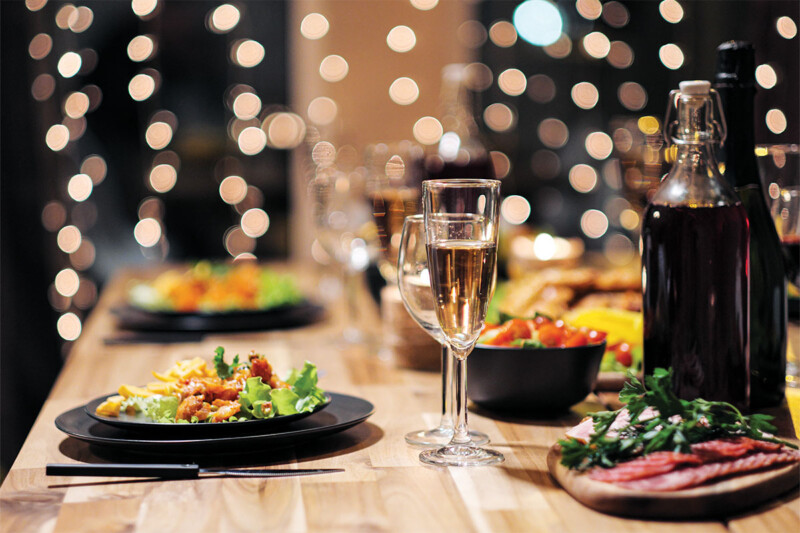 Equipment
The array of tabletop options is ever-changing. Stay up to date on suppliers' latest rollouts.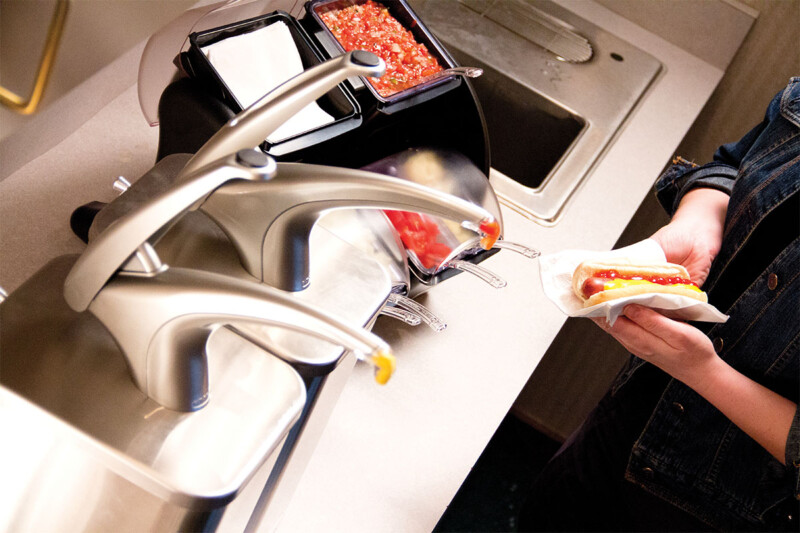 Equipment Comparisons
The pandemic jump-started innovation for condiment dispensers, bringing touchless models to market.