Even before Chicago decides whether to legalize mobile food trucks with cooking on board, downtown businesses are struggling with guerilla marketers and food trucks that set up shop in no-parking zones and sell pre-packaged goods. The president of the Greater North Michigan Avenue Association told the Chicago Sun-Times that the Magnificent Mile has been overrun by mobile cupcake, beverage and Internet businesses illegally hawking their wares, creating traffic jams and endangering pedestrians.
Food carts aren't technically illegal in Chicago, but the city has imposed many restrictions on what it calls "mobile food dispensers," which make it difficult to operate one or to get approval for a license. According to the rules, everything must be precooked and prepackaged—meaning operators cannot do any cooking, cutting or food preparation of any kind on board the truck, cart or van. In addition, the mobile restaurant can't stay in one place for more than two hours, and can't sell anything after 10 p.m.
Chicago restaurant owners are mobilizing to block a proposed ordinance from creating what they call an "unlevel playing field" for their brick-and-mortar businesses. The ordinance would legalize cooking on food trucks and establish strict operating conditions to ensure sanitation and avoid unfair competition with stationary restaurants. Mobile food trucks would be required to have at least three sinks, but could not have tables or benches and would have to be parked at least 200 feet away from a restaurant. Designated routes would be set so the city could conduct random inspections. The annual license would range from $660 to $1,100, depending on the size of the truck.
With the Chicago mayoral primary just a month away, it's not clear the ordinance will get a hearing at City Hall any time soon.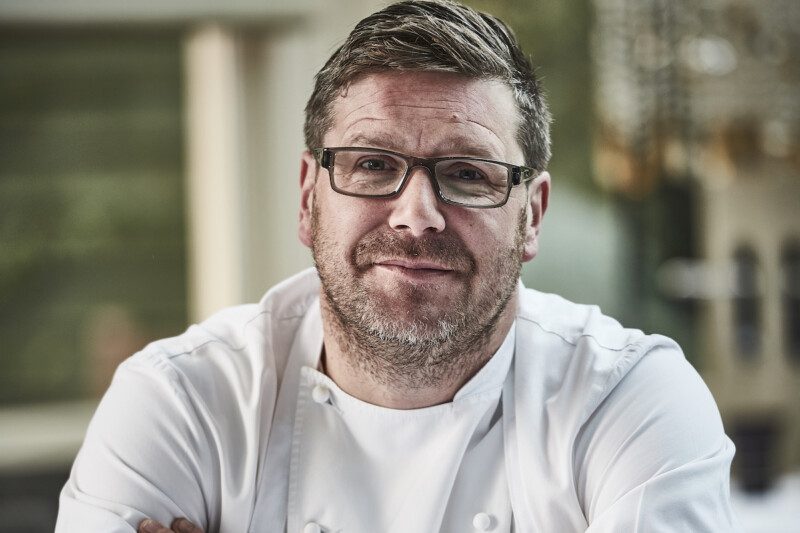 Uncategorized
Esteemed chefs and foodservice industry leaders from the U.K. will partake in a vNEXT virtual event on March 17. The online trade show—hosted by specification platform provider Specifi (whose parent…