How To Select a Post Mix Beverage Dispenser
Today's post mix beverage dispensers boost speed of service, menu item consistency, and labor efficiencies at the drive-thru.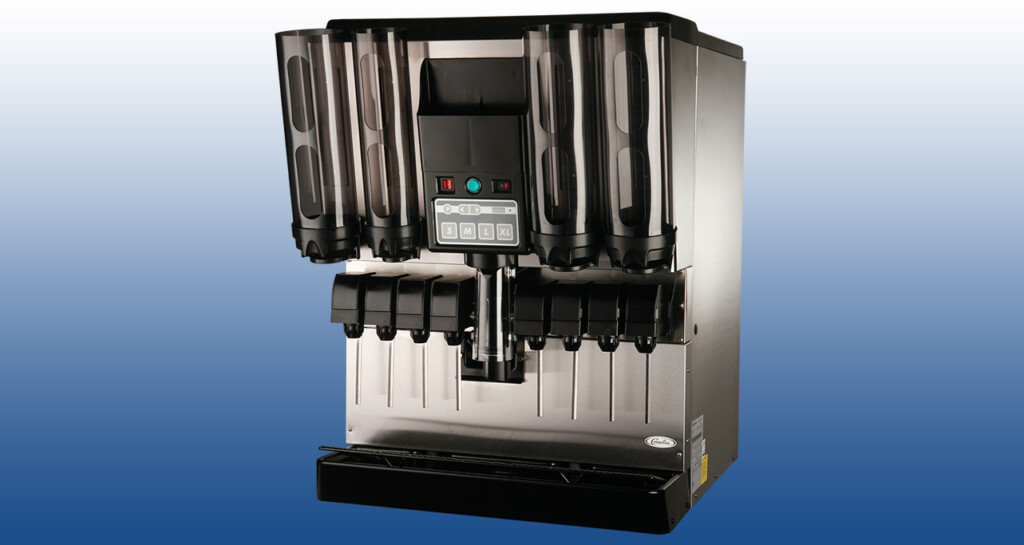 An efficient commercial post mix beverage dispenser matters at the drive-thru as off-premise business remains important. Off-premise sales still represent a higher proportion of average daily sales than they did in 2019, states the National Restaurant Association's 2023 State of the Restaurant Industry report. Operators specifying a new post mix beverage dispenser will find a wide range of options, from manual to semi-automatic models. A post mix beverage dispenser offers a made to order-like beverage as it mixes water with CO2 and syrup at the point of service, while a pre-mix model delivers prepackaged products, like juice.
Note the following steps when choosing the best post mix beverage dispenser for the back-of-house:
Consider the setup. Traditionally, operators have relied on legacy ice chests with fully manual beverage dispensers. But some of the latest beverage dispensers feature semi-automatic functions, helping offset the cost of retrofitting the station through improved speed of service, menu item consistency, and labor savings. Cornelius's IDC255 ProGate Post-Mix Drink Dispenser comes with semi-automatic features that enable employees to auto-fill cups with ice and soda. The model quickly dispenses portion-controlled ice. Instead of employees pushing a lever, hearing a grind, and waiting for ice to drop sporadically—a common pain point—the dispenser immediately releases portioned ice into the cup. By dropping the perfect amount of ice every time, the feature avoids human error caused by holding the lever down too long or not long enough. Customers always receive a consistent drink. It's a simple yet invaluable detail that keeps customers coming back again and again.
Next, with a single button tap the unit dispenses the full drink, with a top-off, so the crew can focus on other tasks at hand; they don't have to continuously push and hold the cup to a lever. The time savings and energy redistribution adds up, streamlining operations and accelerating speed of service.
Operators choosing semi-automatic beverage dispensers will want a model that automatically tops off drinks as the foam dissipates.
Ensure menu flexibility. Choose a post mix beverage dispenser that can accommodate all the beverage types on your menu. Do you offer eight, 10 or 12 beverage types? Certain machines now accept multi-flavor valves, or three beverage types in one valve. These valves allow you to offer 12 beverage types in a dispenser that measures the same footprint as an eight-valve unit, for example, conserving valuable counter space.
Think through ice capacity. Specify a model that can hold enough ice to meet the operation's needs through a standard rush hour now, as well as in the future. This will help prevent delayed customer service or order fulfillment while employees refill ice. While a built-in ice chest can hold about 100 pounds of ice, above-counter beverage dispensers can accommodate 200-plus pounds of ice. Also, make sure to specify the correct adaption kit to connect the dispenser to the ice machine; choosing the wrong adaptation kit marks a common mistake. In fact, Cornelius has introduced a universal lid on all IDC ProGate dispensers so operators don't have to purchase an adaption kit to connect to an ice machine.
In the future, operators can expect to see more fully automated back-of-house and drive-thru solutions across foodservice operations. In beverage dispensers specifically, the technology will be able to do everything from releasing the appropriate cup size to filling it with ice and the ordered drink. Employees will be entirely hands-off until it's time to serve the drink. The operational time and labor savings will forever improve the foodservice industry. Cornelius, a long-time leader within the fountain and ice category, already possesses two decades of experience in automated beverage dispensing, and the company is leading the development of the next automated crew-serve dispensing solution. Until then, operators can start designing counter space and support for these units now. Whether fully or semi-automatic, a back-of-house post mix beverage dispenser that works fast and ensures menu consistency will help keep customers satisfied and returning for more drinks.
Little Differences
It might seem like a minor point but noting where you'll store cup lids and straws in relation to the post-mix beverage dispenser will make a big difference to employees at the drive-thru. It's one of the hardest working stations in quick serve. Cornelius's IDC255 ProGate Post-Mix Drink Dispenser places the items on its front panel, all within easy reach of employees. Other models require them further back on the counter, which can add time and operational complexity to delivering a flawless customer experience.
Cornelius is the top partner choice for the world's leading beverage brand owners, restaurants, convenience stores, and distributors. With over 80 years of experience in the beverage dispensing industry, Cornelius has the expertise to be your total solutions provider. For more information, contact a Cornelius expert today.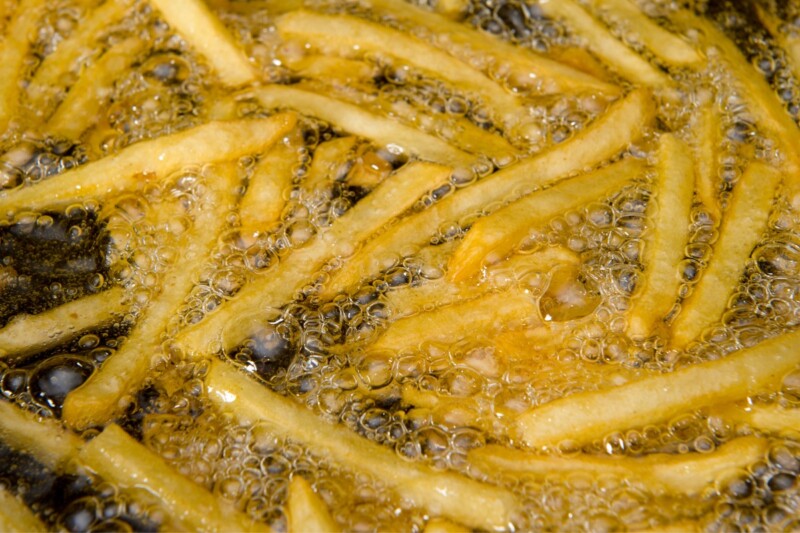 Equipment
Frying oil is a precious commodity in any commercial kitchen, especially in the world of deep-frying. To keep your cooking oil in optimal condition and ensure delicious taste and texture…