NAFEM Presents Top Honors to Industry Veterans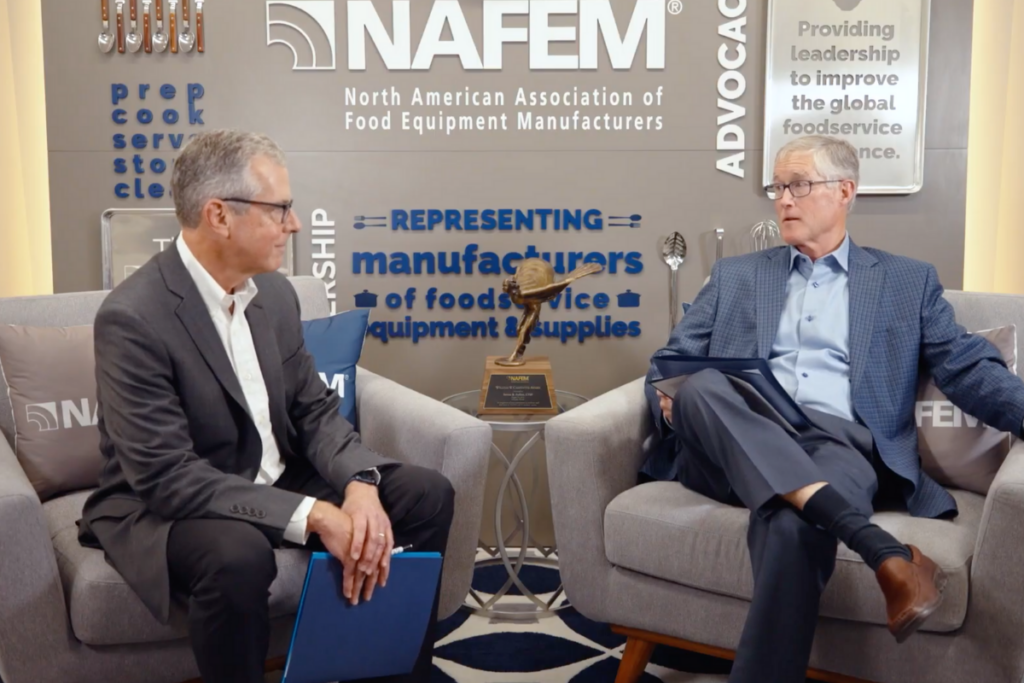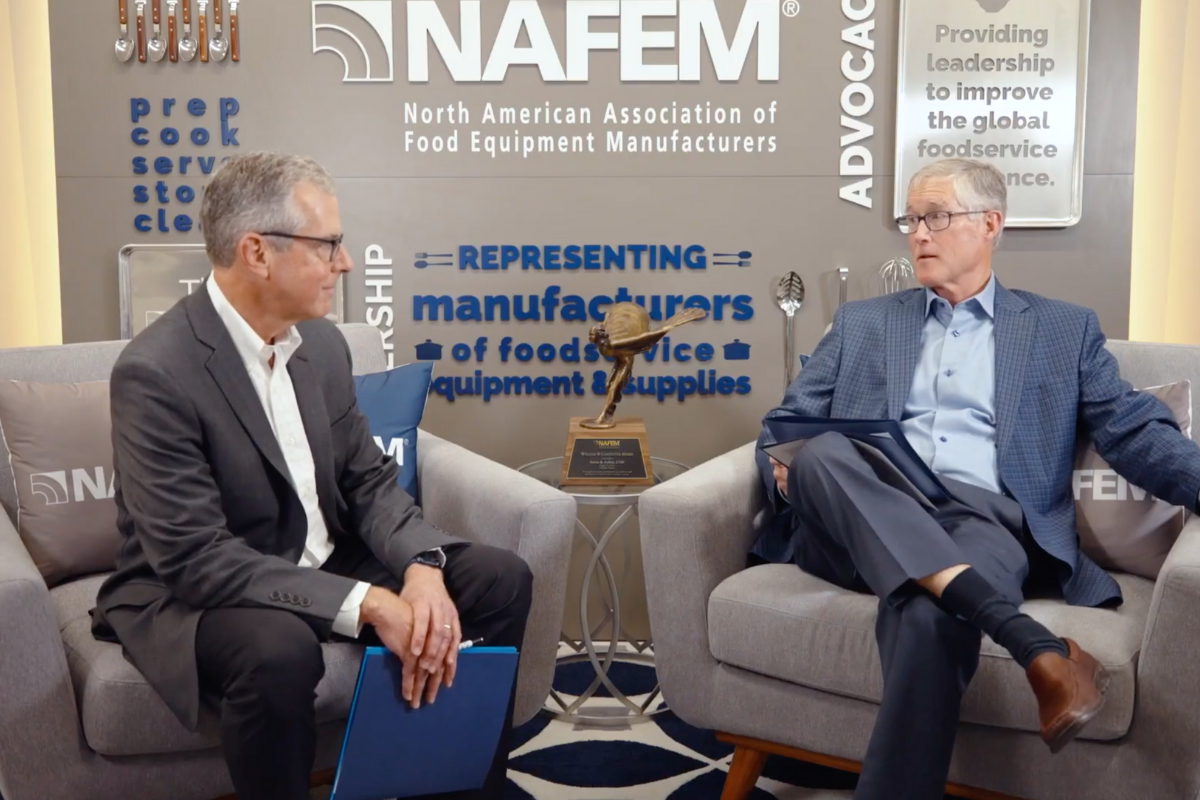 NAFEM announced the recipients of two of its top honors during its year-end town hall webinar today.
While the awards typically are presented during The NAFEM Show, due to the cancellation of the event this year, the recipients previously joined NAFEM President Rob Connelly at the association's headquarters to accept the awards, and a video of the presentation aired during the webinar.
Up first was Thomas Campion, the executive chairman of Franke Foodservice System Americas, who was presented with the inaugural Louise O'Sullivan Award of Excellence, previously known as the President's Award.
In February, NAFEM renamed the award after O'Sullivan, NAFEM's longtime and continuing volunteer, member of the board of directors, officer and first female president of the association. O'Sullivan joined Connelly in presenting the award, which recognizes a longtime NAFEM volunteer for their work on behalf of the association, who is not a member of the board or an officer at the time they receive the honor.
Campion has been actively engaged with NAFEM for 40-plus years. He has chaired committees, managed working groups, led ad-hoc task forces, served on the board of directors and The NAFEM Show planning committee, managed NAFEM's finances as treasurer and was NAFEM president in 2012-13.
"He opened doors and traveled the globe, representing our interests to the foodservice community at-large. He made us stronger, better, more relevant as we continue to navigate an ever-changing industry," says Connelly during the presentation. "He always answers the call as our advisor, counselor and mentor. He's a guy you want to be around. He knows so much about so much. He always adds great insights to any conversation, and no matter how intense or challenging a situation is, it is more effective and more enjoyable with him around the table."
Then, receiving the association's highest honor, the 2021 William W. Carpenter Award, was Steven Follett, former president and CEO of Follett LLC. This award, established in 1993, is bestowed on an industry professional who has continually contributed to NAFEM's success and to the enrichment of the industry for 20-plus years.
Follett has held a variety of roles with NAFEM, including committee member, committee chair, The NAFEM Show chair, board member, officer and president. In addition to running his own business, he was widely recognized by the industry at-large for building consensus and advancing industry causes, communication and education.
He continues to contribute to the association by providing leadership to the NAFEM Young Executives Forum, a group of rising leaders in NAFEM member companies, to expand their skills as they strive to build great foodservice equipment and supplies manufacturing companies.
"And like everything he does, he does it with grace, skill, kindness and inclusion. He is always the voice of reason who brings out the best in all he's around. He is the definition of a gentleman," says Connelly.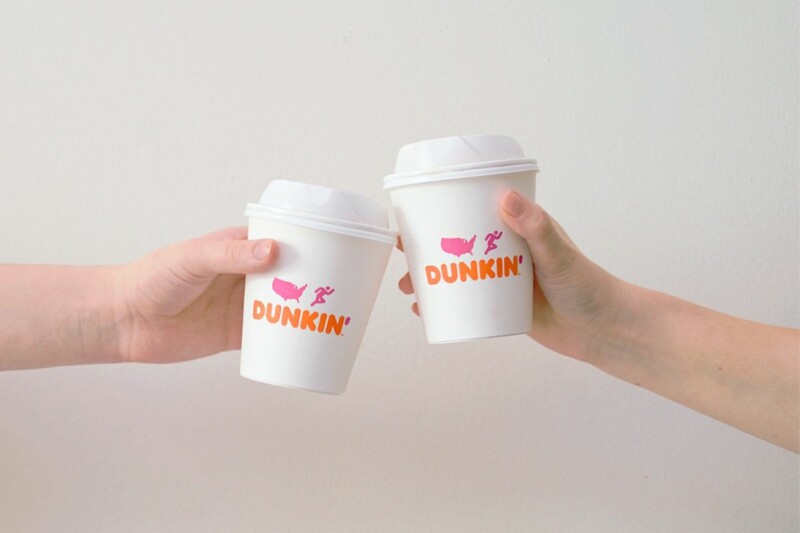 Appointments
Scott Murphy becomes chief brand officer and Dan Lynn is chief commercial and restaurant officer.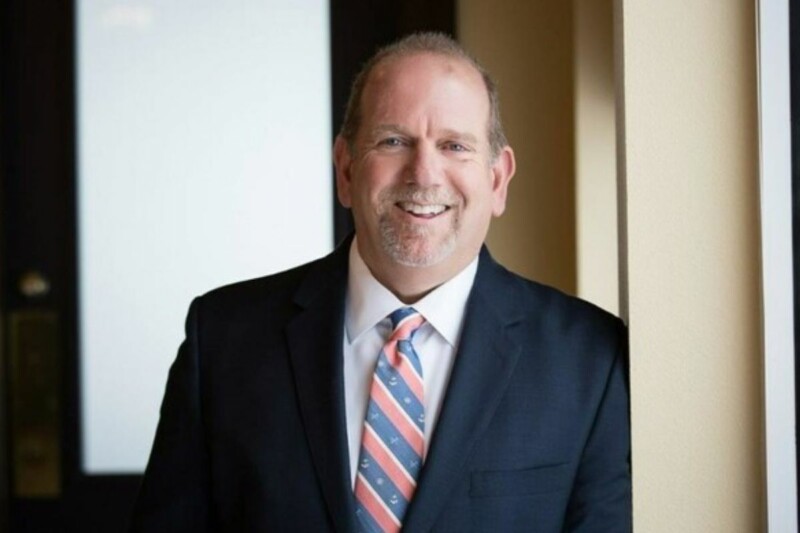 Appointments
Stak's career includes time spent at ACP Inc. and HC Duke. In his new role, he will focus on sales growth at Victorinox.