Editor's Take
Channel Crossings Spur Collaboration
I've been attending the conferences of our five channel associations, CFESA (service agents), FCSI (consultants), FEDA (dealers), MAFSI (manufacturers' reps) and NAFEM (equipment manufacturers) for many years now. I'm so glad to count each association's executive director as a friend and resource as I cover the industry. FER Publisher Robin Ashton wrote an editorial in April about the positive impact former NAFEM president Mike Whiteley, Hatco's V.P. of Sales and Marketing, has had during his presidency and mentioned that Mike was instrumental in developing the best collaborative relationship between the associations' leaderships that we've ever seen. I agree and know that Mike would be the first to say that it's a group effort. I have a copy of a photo taken at a meeting of the association presidents in 2014—Whiteley, Brad Pierce from FEDA, Bill Taunton from FCSI, Paul Toukatly from CFESA and Joe Ferri from MAFSI—during which someone coined the term "The Five Families" (cue the Godfather theme!). It makes everyone laugh, but the word "families" is sincerely meant and indicative of the new era of communication, collaboration and mutual respect. I'm not alone in sensing less finger pointing and more bridge building as the disciplines represented by these associations work to bring value to foodservice operators. It used to be that I would see some of the association directors and current presidents at each other's conferences, and while their interaction was cordial, it wasn't particularly collaborative. There wasn't a lot of discussion about common issues, challenges or initiatives. And recently there have been some remarkable initiatives, including active recruitment of younger professionals to our business, the FEDA Data Interchange that tracks all equipment orders, CFESA's remarkable new Global Training Facility and MAFSI's SpecPath—all of which ultimately benefit foodservice operators by making their suppliers more efficient. I believe the new era of collaboration, which has leaders picking up the phone to bounce ideas off each other, share news, talk through grievances and support initiatives, has its roots with association heads going back a couple of terms. Judging from the recent past, current and incoming leaders of "The Five Families," I'm really excited to see what the future brings.
---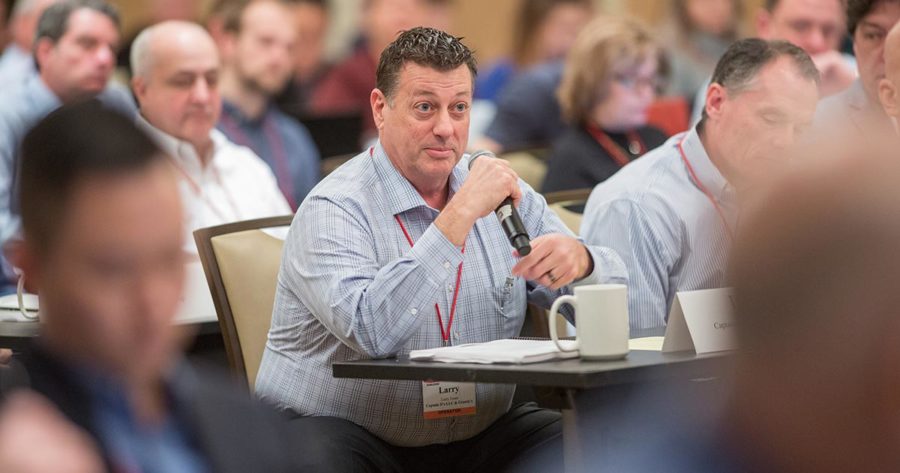 Advance Your Knowledge of Foodservice Equipment Technologies at MUFES
MUFES is a one-of-a-kind event for foodservice equipment decision makers from multiunit chains and noncommercial facilities.