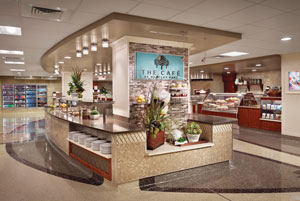 Sometimes, you have to learn the hard way.
A healthcare culinary services and nutrition director in the Southeast went through two major hospital foodservice renovations. It was only during the second job, when he saw how the collaboration with a design consultant could work well, that he fully realized what had gone wrong the first time.
"For the first job, we let the consultant steer the project." he says. "We didn't ask enough questions. We got stuck with something we didn't like, and when we tried to fix it, it was too late." When the second project got under way, the foodservice director and his team put far more effort into selecting a consultant and then, guided by the consultant, worked closely with the design, architect and engineering teams as the project progressed. "We saw all the elevations for the project; it made a big difference in the outcome," says the nutrition director. "We were looking at all the plumbing and electrical connections. Because if you say 'put it there,' it's going to be there; if you try to change your mind later, nine times out of 10, you can't."
The veteran's advice to others embarking on a major design project for the first time? "You get one shot," he says. "Do your homework, really understand what you're trying to achieve, ask 2,000 questions. Don't assume that they have your best interests in mind. Don't let them steer it. Make sure you really understand the specs, the blueprint, the equipment schedule, everything. And get elevations."
A major, high-dollar foodservice or kitchen renovation or new build—whether it's a residence-hall dining facility or a new prototype for a restaurant chain—can be an overwhelming prospect for any foodservice operations executive. You're figuring out what will get you to the end result you seek. You're working with a team of architects and engineers with various skill sets, thinking through work flow in the kitchen and customer traffic patterns in the servery or front-of-house, dealing with code compliance and energy management issues, and making decisions about ventilation, plumbing and electrical connections. It's a high-risk, high-reward situation. An experienced, knowledgeable foodservice design consultant, one who can communicate well with your team as well as the project's architects and engineers, makes all the difference.
What A Foodservice Consultant Does
The Foodservice Consultants Society Int'l. defines a foodservice consultant as an independent professional advisor who, for an agreed-upon scope of work and fee, works as an advocate for the client in achieving project goals. The consultant may be hired directly by the client or engaged as a subcontractor by the architectural firm overseeing the project—but he or she is ultimately supposed to be looking out for the client.
Some consultants specialize in design services for foodservice facility layouts and equipment. (The services offered may vary considerably; for example, one consultant told us he insists on taking charge of HVAC decisions, while another said it's is not within the scope of his duties.) Other firms are geared toward management advisory services like business plans, human resources templates, cost analysis and control, and menu and recipe development. On large, complex projects, special programming consultants may be brought in at the very beginning to help an executive committee determine the project's goals, scope and basic specifications so that RFPs can be developed and bids can be vetted. (In a big institution, foodservice personnel may not even be involved at this point.) Some consulting firms have experts who can handle all these areas.
A good number of consultants are members of FCSI, meaning that they have passed exams on industry knowledge and professional skills, abide by a code of ethics and professional conduct, fulfill continuing education requirements, and have access to a worldwide network of fellow consultants. But there are other highly-regarded consulting firms that are not FCSI-affiliated as well.
Independent consultants don't sell equipment; FCSI professional members are not allowed to do so. However, there also are consultancies associated with equipment dealerships, which typically specify the dealer's preferred equipment lines. Some have ongoing relationships with restaurant chains that tap into their expertise whenever units are built or revamped. Some dealers become the turnkey executors covering design to equipment staging to installation and startup, for repeat chain unit builds and for large and small one-off projects. Upfront costs to hire dealer-affiliated designers are typically lower—sometimes zero, with the dealer making his profit on the equipment package specified. (You may, of course, end up paying more for the equipment; on the other hand, independent designers don't always get competitive bids for equipment they specify, so it could actually be a wash. But dealer-based design firms will specify the equipment they carry.)
With all these options, how on earth can you choose the right consultant for your project?
Step 1: Be In The Know
Boston-based Lenny Condenzio, FCSI, COO at Ricca Design Studios—one of the largest and best-known consultancies in the business—says that foodservice executives may struggle with hiring and working with a consultant because of "lack of experience and being unused to all the pitfalls. They are vulnerable, not knowing what questions to ask of the team selecting a designer." His suggestion: "Get involved with your foodservice professional association peers. Almost all associations have an interest session or periodic workshop about design projects."
Lisa Gibson, Director of Culinary Services in the Sanford Health hospital system, Fargo, N.D., has spent the past several years enmeshed in a major two-phase project with Ricca. One phase is a new-build medical center with room service, three micro restaurants and a pantry/coffee bar/c-store; the other is a major overhaul in another location, where an expanded central kitchen will include cook-chill capabilities, a micro restaurant, a restaurant and room service.
It's important in this nascent stage to "have the inside scoop on what's going on in your institution," Gibson says. Foodservice directors who aren't plugged in to senior executives' plans in their own institution may be brought into a project only later, when parameters have already been set and initial decisions made. Because she had the trust of her direct supervisor and other senior execs, Gibson was able to take a leadership role early on—doing internal presentations, gathering feedback forms, and working on a committee with nursing, building services, construction and foodservice personnel.
Gibson also had some familiarity with major foodservice projects because of her involvement and networking with the National Association of College & University Food Services and the Association for Healthcare Foodservice. Reaching out to your professional organization or your informal network of foodservice directors in positions similar to yours "can get you started on some of the things you need to be thinking about," she says. Then, she adds, "I would start by looking at what's available locally to compare, talking to other leaders in your area who recently underwent a renovation or construction project. I went to a lot of sites, visiting healthcare facilities as well as colleges and universities, so I could get my ideas straight in my head. I did a lot of that before Ricca ever came on board."
Step 2: The Bid Process
Not vetting the design consultant before signing a contract is the first and biggest mistake a foodservice director can make when embarking on a big project, says Christine Guyott, FCSI, RD, Principal at Rippe Associates, Minneapolis, another of the largest and most established consulting firms. "Many simply accept who the facility architect brings in and don't know they have a say," she says. "This is an important process; you'll be living with this kitchen for 20 years, so you want to do your homework. Ask for their resume; ask for their references. Look for a consultant who's actively involved in the professional organization for your foodservice segment."
Joie Schoonover, Assoc. FCSI, has seen the bidding and hiring process from both sides, first as foodservice director at the University of Wisconsin-Madison and then as a Management Advisory Services Specialist at Rippe.
Schoonover arrived at the university when it was already in the thick of a master housing plan that involved construction of two large facilities with dining services. "The foodservice consultant is key to how successful you can be with a major project," she says. "You want someone with experience in your market who understands your unique needs. Also consider, what if you want something out of the box; are there features from different market segments that you're interested in and can the consultant meet those needs? Does the consultant know anything about operations, or have they been in operations? Check with previous clients—did they do the design and then leave, or did they follow through?"
Julaine Kiehn, Director of Campus Dining Services at the University of Missouri-Columbia, worked with Rippe on several projects including a large-scale renovation/ construction job at the student center and another six-restaurant complex. She recommends choosing a design firm based on the consultants' communications and coordination skills. "While we all need to stay within budget—and that may be a pre-qualification—I'm more interested in the qualifications of the individual consultant and how the person will work with dining services and the project team," she says.
Step 3: Keep Lines Of Communication Open
Transparent continuous communication between all members of the project team, including the architect, engineer and client, is a principal task of the foodservice design consultant.
One key question: Who's running the show—the architect or the designer? The answer varies, based largely on whether the designer is working directly for the client or as a subcontractor for the architect.
"Usually, the architect puts the team together, although the client can tell the architect which foodservice design consultant to specify or have a say in the selection process," says Kristin Sedej, FCSI, Principal and Owner of S2O Consultants, Chicago. "We're not engineers or architects; we need to work as a team to accomplish the client's goals."
Robert Doland, FCSI, Principal at Jacobs Doland Beer, New York, says his practice is divided 50-50 between direct-hire by the client and working as a subcontractor to the architectural firm. "If we're working for the architect, we limit our direct contact with the client a little more," he explains. "The architect is mainly concerned with the flow of information and coordination of data, not the inner workings of foodservice." In either case, he says, "What I try to do from the outset is to explain to the client exactly what the scope of our work is, helping them to understand how to work with a team of professionals."
And Stan Schwartz, Owner of Professional Foodservice Design, Inc., Cleveland, points out that "whoever is paying us, there are certain obligations you have contractually to that person. Architects hire us because we have a reputation for having the best set of drawings and causing few problems in the field with construction," he says, "and they generally will let us do due diligence to provide what we think best for the client."
But whether he or she is officially reporting to the client or the architect, a good foodservice design consultant will communicate with and educate the client through all steps of the process.
"It's important to make sure the customer knows what he or she wants," says Gene Clark, President of Clark Food Service Equipment, Lancaster, Pa., which offers dealer-affiliated consulting and design services. "Our company wants to do right by the customer, but sometimes that means not doing what they say they want. Telling the customer 'no' or 'hold up a second' may be the best form of customer service."
Documentation of all decisions is a key service provided by the consultant, Clark says. "Our job is not to tell the client or the project team what they should or shouldn't do, but to document all the conversations happening as we go along and make sure everything is well communicated and understood. That way, if the client wants to make revisions six months down the road, we can show them what we've recorded and explain that the revisions may cause time delays or budget changes."
Step 4: Deal With Revisions, Problems
"Even in the best-thought-out project, changes along the way are inevitable," says Eric Schmitt, V.P. of Marion, Iowa-based Rapids Foodservice Contract and Design, a dealership which offers consulting, equipment procurement, and project management and facility design services. "We see changes all the time in quickly developing multiunit operations, with things changing on the fly." Schmitt recommends an agreed-upon contingency fund so that changes can be dealt with quickly without deviating from budget.
A major factor that leads to rethinking a project: turnover among foodservice directors, executive chefs and foodservice management companies. "A large project design will take two or three years," Schmitt points out. "In most foodservice operations, staff changes more quickly than that. So our biggest design challenge is flexibility; we do not create a space without the opportunity to swap things out later." For example, he says, he specifies utility distribution systems and fire protection systems that allow for equipment to be switched out as menus change.
Are there any warning signs to alert you that your institution's design project may be going off track?
"When you make repeated requests for a change of direction and fail to get desired results," says Kiehn. "Sometimes, you just need more clarification and communication. But it's best to have something in the contract about how it can be ended."
"Lack of communication," says Gibson. "If you're not hearing anything from your consultant or contractor or someone working on the project, not having consistent communication on a weekly basis, there are probably decisions being made and you are not at the table."
Revit Or Not
Introduced in 2000 and slowly making inroads in the building industry ever since, Revit is computer-aided design software for building information modeling, or BIM. It allows architects, engineers, installers and servicers to plan, design, construct and manage buildings and infrastructure. When used to design a commercial kitchen, Revit contains embedded information showing electrical circuits, plumbing and ventilation systems, the manufacturer, model, cost, structure, warranty, lifecycle information and more. Revit software supports a modeling workflow in which deliverables such as drawings and schedules come directly from a single, unified model, with changes reflected in all views of the model; adjacent or connected elements automatically update as well.
It's more advanced than the previous industry standard drafting tool, AutoCAD, which is used to create basic 2D or 3D geometry of floor plans, elevations and details representing real-life installations. Revit and AutoCAD are made by the same company, Autodesk, and the two types of software often are used within the same organization.
All of the foodservice design consultants we talked to acknowledged that the transition to Revit is inevitable, but they differed on how important or urgent it is.
Robert Doland of Jacobs Doland Beer sees no clear advantage to using the Revit platform over AutoCAD at this point in time. "We typically only provide Revit when the project team requires it," he says. "Of our current projects, 75% are in AutoCAD." Doland says he expects that over time Revit may become more user-friendly, with AutoCAD-like features. But he doesn't expect his firm to make a permanent switchover for several years.
Gene Clark says that Clark Associates transitioned to using 100% Revit about two years ago. "I do think this is a big moment," he says. "I wasn't in the industry when it went from hand-sketched drawings to CAD, but this is one of those moments."
Christine Guyott of Rippe Associates is a firm believer in Revit. "It shows that the firm has a commitment to the field," she says. "For at least 95% of our projects, the architect is working in Revit. It leads to better design team coordination. And our clients are able to view their spaces in a far more advanced 3D, giving them a better understanding of what they're getting."
If you're interested in whether the design firm you want to hire is using or prefers Revit, you should ask two more key questions, according to the consultants we spoke to: first, whether the company is using the latest version of Revit, and second, how many Revit licenses it has (particularly important if there are multiple offices or some staff work remotely). "If there are 14 people doing design work and there's only one Revit license, that should tell you something about the kind of work they're doing," says Stan Schwartz of Professional Foodservice Design, Inc.
Which Size Is Just Right?
You can find boutique foodservice consulting firms led by just one, two or three consultants; medium-sized firms with a dozen or so consultants and specialists plus support personnel; and large, multi-location firms with a vast array of resources and many professional consultants, including segment specialists and task specialists. Each type has advantages and disadvantages.
Having worked for both a small and a large design consulting firm, Robert Doland of Jacobs Doland Beer sees benefits to each. "With a small firm, the client gets more time with the principal," he says. Large firms like JDB take "a project approach," he says. "The principal's focus and responsibilities are very defined; he's never going to be drafting the project or talking to the plumber or engineer on the phone. Defined roles within larger firms keep things going smoothly."
"It doesn't matter if they're small or big, each consultant and consultant firm has its own strengths and culture," says Christine Guyott of Rippe Associates. The advantages to a big firm like hers? "We have many different segment leaders and we can bounce ideas off each other and see what's happening in other segments." But working with a large firm is more complicated, Guyott cautions. "The person in front of you making the presentation and the people working on the project may not be the same. You'll want to know who everybody on the team is going to be. A big firm may have three or four contacts for different specialty items."
As the owner of an in-demand small firm that designs huge projects, Kristin Sedej at S2O Consultants sees plenty of advantages to a smaller foodservice consulting firm. A good small firm will have the depth of manpower to handle the clients and will never miss a deadline, she says. Sometimes this means keeping a line open to outsourcing production/ drafting work to trusted specialists to handle the ebbs and flows. Small firms can be very nimble in this regard, fulfilling project goals without having to support a large overhead of people and resources. "We have even partnered with other consultants, when demand dictates, to meet the project goals," she says. "We only accept the work we can accomplish at our high standards and our clients get direct communication with the principals throughout the project."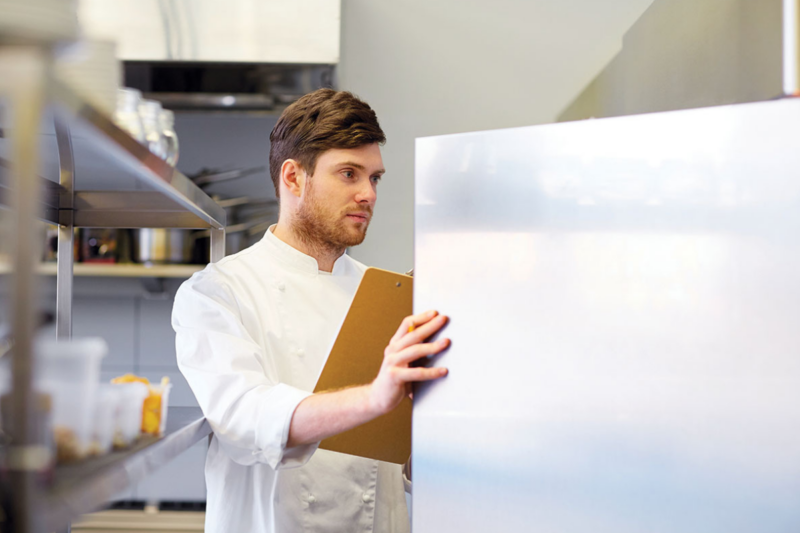 Uncategorized
RSI's Mark Montgomery's persistence and patience is key in repairing an operator's failing reach-in cooler.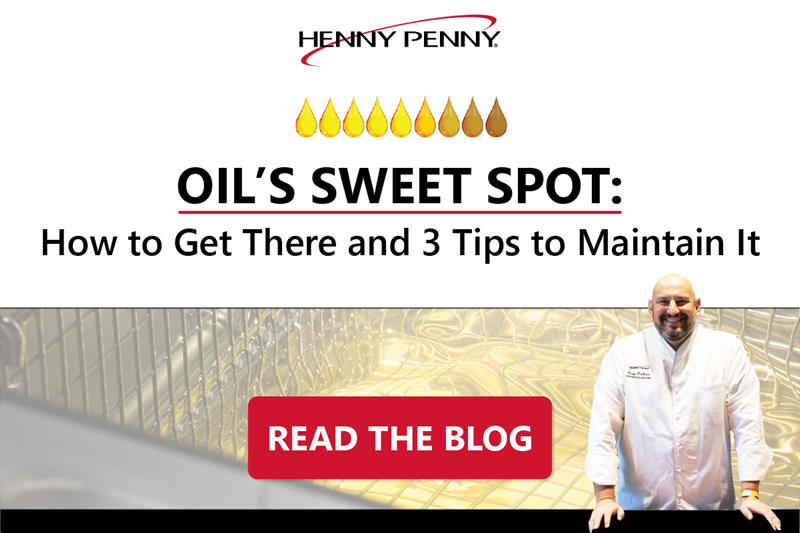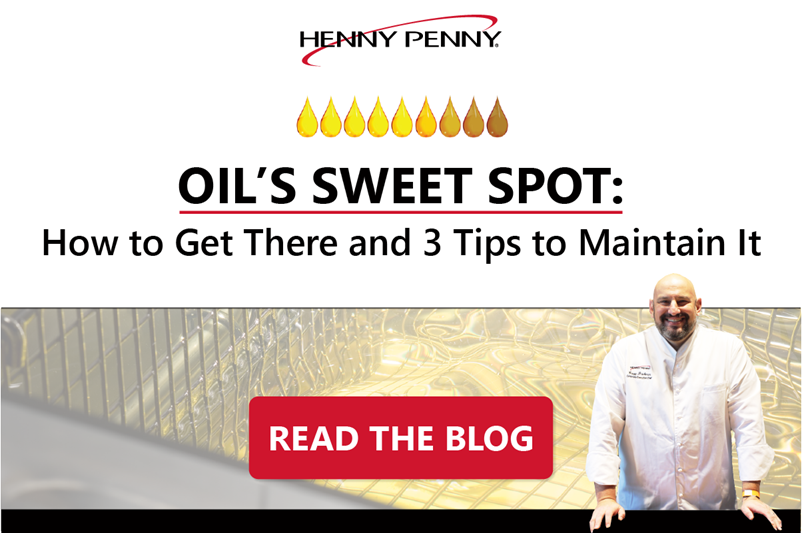 Uncategorized
Like many in the world of foodservice, you may assume that cooking oil performance is at its peak when you first start using it — but did you know there...