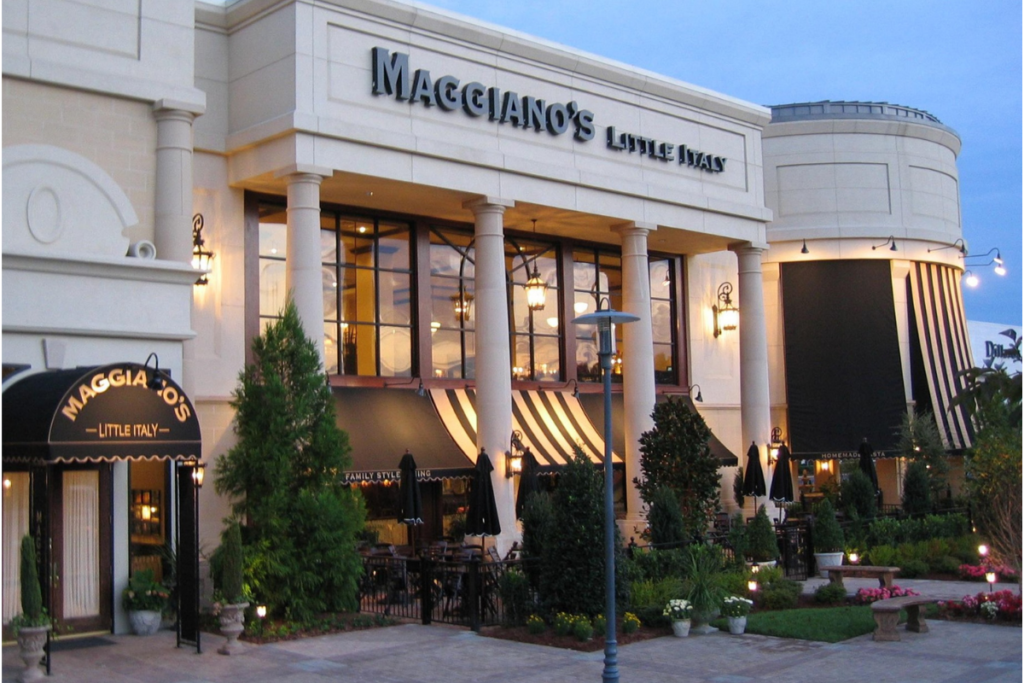 Maggiano's Little Italy is dishing out a little more from its kitchens, thanks to the launch of a digital band.
Brinker Int'l., the parent company to Chili's Grill & Bar and Maggiano's Little Italy, announced in its fourth-quarter earnings call the rollout of its second virtual brand. The virtual brand, dubbed Maggiano's Italian Classics, currently is in 250 Maggiano's Little Italy restaurants and is expected to be in 900 by August 2022.
The rollout comes on the heels of Brinker launching its first digital brand, It's Just Wings, last summer in more than 1,000 restaurants. According to Wyman Roberts, the CEO and president of Brinker, the digital brand became a more than $170 million business in the U.S., and now "many" international franchisees also are operating the brand.
The rollout of Maggiano's Italian Classics, says Roberts, will be slower than the rollout of It's Just Wings.
"This one will be a slower roll for a couple of reasons. It's a little more complex. And since we're back to fully operational dining rooms, we're being very intentional about the experience for our operators and our guests," Roberts says.
The two digital brands allow Brinker to capture different demographics, as they differ both in price points and the type of guest they attract. Roberts says It's Just Wings is a value brand—its tagline is "killer wings at stupid prices"—that typically draws guests on weekends and game nights, while Maggiano's Italian Classics brings in bigger checks, is more of a family offering and its busiest day is Sunday.
Brinker's fourth quarter was one of its "more profitable" quarters in recent history, and part of that was attributed to the doubling down on third-party delivery and improving takeout systems. Brinker is continuing to invest in both by working to increase visibility and drive awareness through these channels across its four brands.
The company recently implemented technology enhancements to its curbside takeout system, which Roberts says is simplifying the operational side of the business and improving guest metrics.
It's Just Wings, which leverages Chili's and Maggiano's kitchens and cooks to sell chicken wings and curly fries for pickup and delivery, has its own website from which guests can place orders.
Maggiano's Italian Classics also has its own website where guests can order the Maggiano's brand's top 10 Italian classics, including entrees like chicken parmesan, baked penne and fettuccine alfredo.
"These technology investments are helping us do a better job handling the increased mix of off-premise business from pre-pandemic mid-teens to what's now more than 30% and as well as leveraging the full capacity of our assets with very little incremental capital," says Roberts. "It isn't every day you more than double your off-premise business and add a couple of brands to your base."
Roberts says Brinker isn't looking to have a large portfolio of virtual brands and likely will stay focused on these two for a while.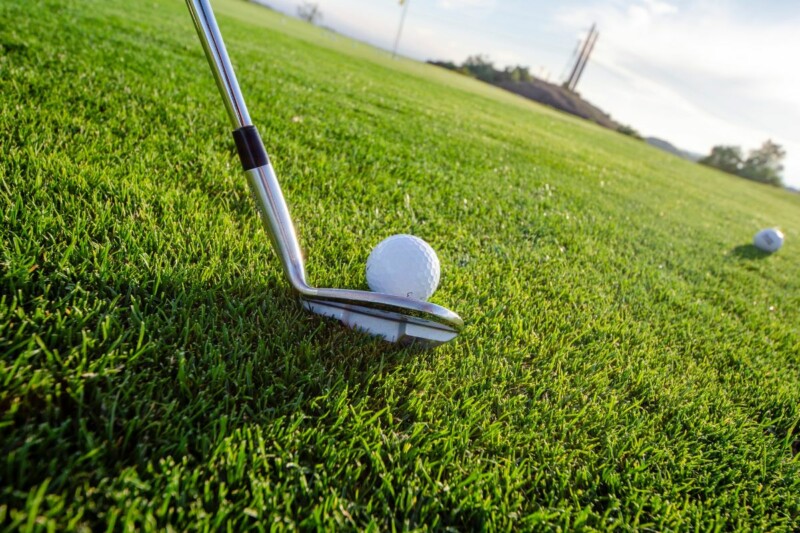 Event Coverage
Operator insights, equipment technology and a special presentation by General John Kelly round out the program.