Subway Installs First Interactive, Fully Unattended Smart Fridge
The new off-premise innovation comes as the sandwich chain renews its focus on nontraditional growth.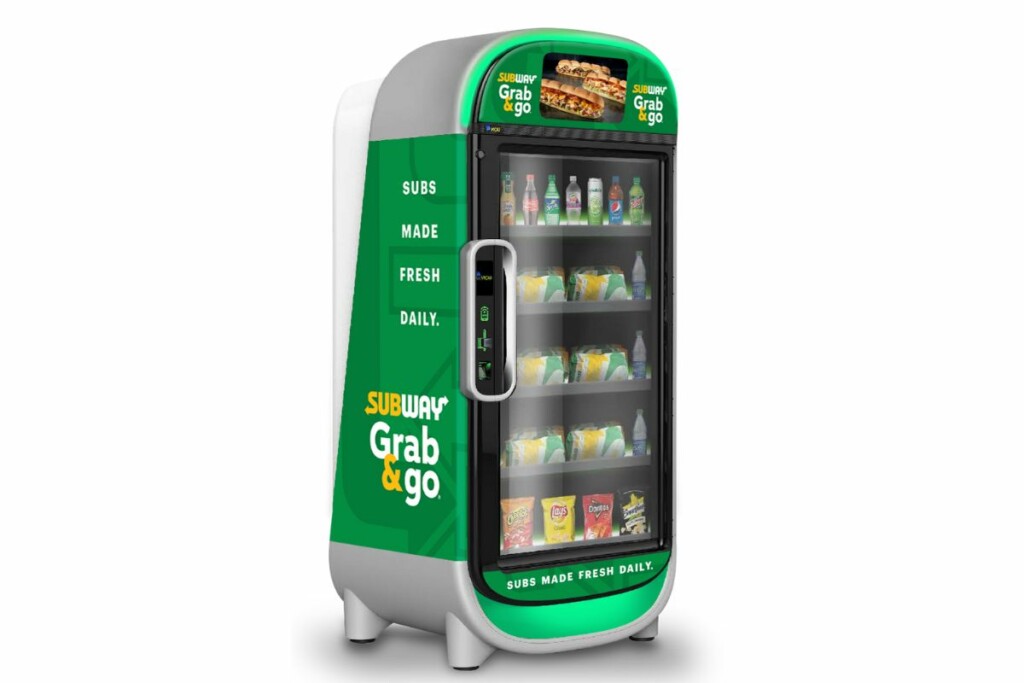 At the University of California San Diego, Subway installed its first interactive, fully unattended smart fridge. Customers can talk directly to the fridge, equipped with artificial intelligence and natural language processing, to ask about the products inside.
Weight-sensor shelves ensure guests are charged correctly and allow a contactless, cashless transaction, while UV-C light sanitation after every purchase ensures quality. Supported by the sandwich chain's Grab and Go platform, the fridge is stocked daily by the franchisee's nearby restaurant location.
The introduction of the smart fridge comes as Subway says it's renewing its focus on growing its nontraditional business "as more … guests search for dining experiences to meet their 'in-the-moment' needs."
In 2020, Subway launched the Grab and Go platform, in which franchisees prepare sandwiches daily and distribute them to retail locations, and it's now available in more than 400 nontraditional sites. Subway says the platform serves as the basis for several off-premises concepts, with plans for continued growth in the coming year.
"Subway Grab and Go has quickly gained traction as consumers are drawn to sandwiches made fresh daily from a brand they know and love, versus competitor items that rely on a 14-day-plus shelf life," says Karla Martinez, director of innovation for nontraditional development, in a press release. "As Subway continues to expand off-premises concepts, guests can expect to find Subway Grab and Go and smart fridges in more convenient everyday places like airports, college campuses and hospitals."
In addition to expanding through Grab and Go and smart fridges, Subway also plans to increase its brick-and-mortar presence in nontraditional locations, including airports, truck stop plazas, college campuses, convenience stores and hospitals.
Subway says sales at nontraditional locations support the expansion. For the first three quarters of 2022, approximately 5,900 nontraditional locations across the U.S. and Canada—representing about 25% of Subway's North American footprint—saw an average 13% increase in same-store sales compared to the same period in 2021.
Locations hit hardest by COVID-19 restrictions, such as airports, college campuses and hospitals, experienced an average 22% increase, indicating a strong recovery in 2022 across channels impacted by the pandemic, says the brand.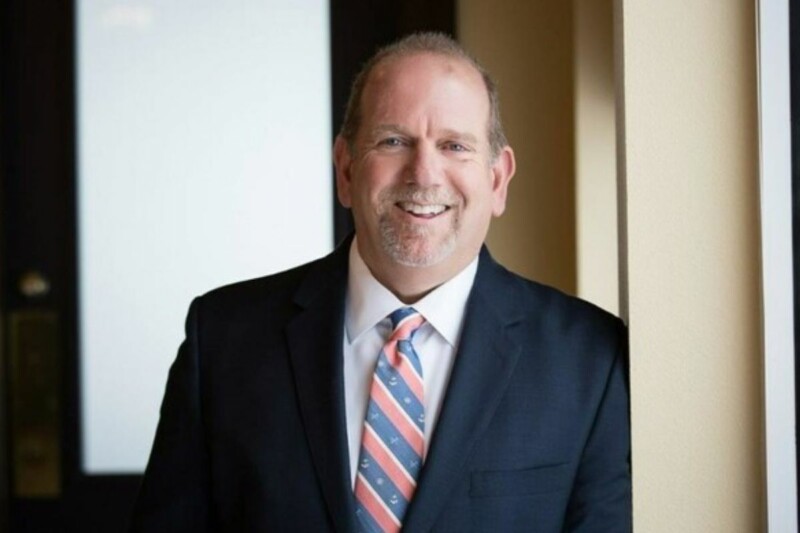 Appointments
Stak's career includes time spent at ACP Inc. and HC Duke. In his new role, he will focus on sales growth at Victorinox.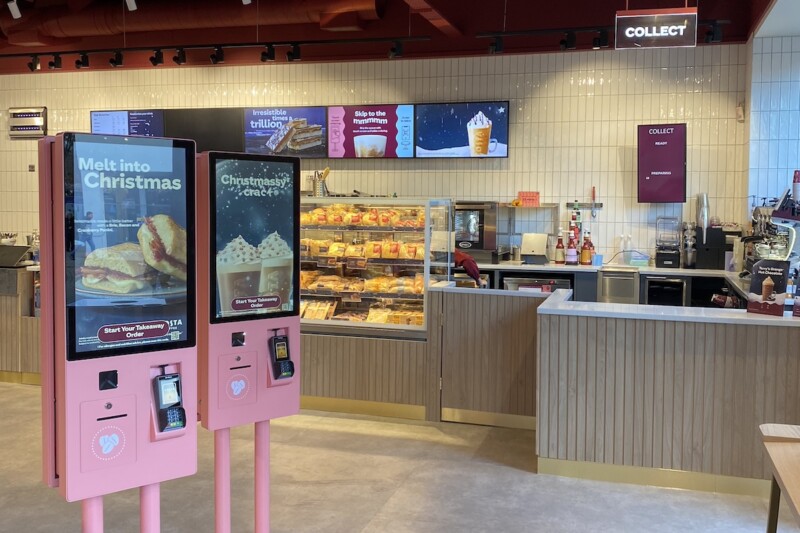 International News
Customers gain ordering avenues, more at the 4,000-plus unit chain's recently updated store in England.