Last year, the National Restaurant Association's Restaurant Performance Index indicator that tracks restaurateurs' capital spending during the past three months hit record highs four times. Total foodservice operator sales growth reached 5.1% in current dollar terms, the market's strongest performance since 2007, according to Technomic Inc. The Business Barometer fielded by the Manufacturers' Agents Association for the Foodservice Industry posted quarterly average gains of 4.9%, the best year since the group launched the Barometer in 2002. Foodservice Equipment Reports estimates the market grew 4.8% last year, the best year since 2011. So it should come as no surprise that the leading foodservice E&S dealers also had a very, very good year.
Combined 2015 sales of the 58 dealers that verified volumes for FER's Top Dealers program reached $6.653 billion, an increase of 13.5% compared with 2014 volumes for the same dealers. This is the second best increase in the six years of the Top Dealers analysis. In 2013, 52 Top Dealers pushed combined verified revenues up a remarkable 16.1%. But that growth rate was artificially goosed in part by several very large mergers, especially the combination of TriMark USA and Strategic Equipment in the spring of 2013.
In 2014, our 57 Top Dealers grew combined verified revenues 10.6%, and, in fact, growth of 10% to 11% has been the rule since the end of the Great Recession. Combined revenues for 46 Top Dealers increased 11.4% in 2012; 44 Top Dealers verified 2011 revenue increased 10.3%. Only in our first Top Dealers Report in 2011, did the 31 verifying dealers not report a double-digit revenue increase: combined revenues rose only 1.4% in 2010, a recession year for the foodservice industry as a whole.
The Big Get Bigger As Dealers Become National
One trend that has been clear for years is that the market for dealer services and functions has become increasingly national. Many of the Top 25 dealers beyond TriMark USA, Edward Don and Wasserstrom, which have been national for years, have outposts across the country. One of the most significant deals last year was the Boelter Cos.' acquisition of Macon, Ga.-based Direct South, which gave the Waukesha, Wis.-based Boelter, now number five in the country, a significant presence in the Southeast. Not all dealers expand geographically through acquisition. Santa Rosa, Calif.-based Myers Restaurant Supply opened an office in New Jersey in 2014.
The increasingly multiunit nature of the U.S. foodservice market is a critical reality that drives dealers outside local regions. This fact has increased the number of chain-oriented dealers. While companies such as Wasserstrom, TriMark/S.S. Kemp, Concept Services, Best Restaurant Equipment & Design, Aydelott and Hockenbergs have plowed these fields for decades, we've seen the emergence of new players such as W. West Equipment & Furnishings and Avanti post strong growth in recent years.
Bid- and spec-oriented dealerships such as Duray/Baring, TriMark's Gill Group and Raygal, Johnson-Lancaster, Great Lakes Hotel Supply, Stafford-Smith, Trendco and others have been working nationally for years. One factor in that nationalization has been the increasing consolidation of leading consultant firms.
Not least, the emergence of internet sales has helped nationalize sales of equipment and supplies to a host of mostly smaller operators that have been dependent on local dealerships, especially cash and carries, or broadline distributors. It's important to remember that the internet is just an easier-to-use and much more interactive "catalog." And the catalog model has long been part of the E&S supplier landscape.
The Promise And Threat Of Internet Sales
While the internet has in one sense only provided a new medium for an old model that goes back to Sears, Roebuck and Montgomery Ward, its disruptive impact on the E&S market cannot be overestimated. Clark Associates, which runs market-leading WebstaurantStore.com, grew by nearly $188 million in 2015, a gain of 42.3%. While not all the increases come from internet sales—Clark is a complex, multifaceted organization plying just about every dealer niche—the 2015 growth comes on the heels of a 36% increase in sales in 2014 and a 37% gain in 2013.
Other dealers with a strong internet presence also continued to do well including Central Restaurant Products, KaTom Restaurant Supply and Tundra Restaurant Supply.
Still, when asked what keeps him up at night, Clark CEO Fred Clark recently told FER, "Amazon." Traditional dealers are not the only ones using the internet to sell equipment and supplies.
Barry Friends, Senior Consulting Principal with research firm Technomic Inc., told FER that, "We're seeing a totally changing landscape in foodservice distribution, including equipment and supplies." He notes that in addition to Amazon, which has gradually ramped up its offerings during the past three years, Staples has become a significant player in online durable E&S sales. (FER for the first time estimates the E&S sales of Amazon and Staples, as well as Costco Wholesale, in the accompanying section detailing E&S sales of major broadline distributors.) These inroads from outside purveyors will almost certainly continue.
Dealers Of All Sizes In All Niches Saw Strong Growth In 2015
Significant sales gains were reported from dealers in nearly all niches last year. (All but one of last year's Top Dealers verified again this year; Direct South fell out thanks to its acquisition by the Boelter Cos.) And while larger dealers in the top third (1 to 19) posted the strongest growth, with combined sales up 14.3%, the middle third and final third also had strong gains. Those ranked 20 to 38 reported combined sales rose 9.8% and those ranked 39 to 58 had a combined sales gain of 9.1%. Just two years ago, those in the final third saw combined sales decline 5.4%. Last year, the final third posed a 5.5% gain.
Many of the Top Dealers posted strong growth in 2015, at least from a revenue standpoint. Twenty of the 58 reported verified sales gains of 15% or more. Seven managed growth of 25% or more. In another sign of strength, only 10 of the 58 dealers reported sales declines last year and most of those were minor. In 2014, 12 Top Dealers registered sales declines.
In addition to Clark Associates' remarkable growth, Manning Brothers Food Equipment saw sales spike 56% from $16 million in 2014 to $25 million last year.
Other dealers reporting revenue growth exceeding 25% last year include Premier Restaurant Equipment & Design and Oswalt Restaurant Supply, both up 38%. Bezac Equipment saw sales jump 36%. Bid-specialist Johnson-Lancaster, recorded a 31% gain, Bargreen Ellingson, Tacoma, Wash., was up 28%.
Dealers with growth exceeding 20% last year included Hockenbergs, Central Restaurant Products, Hotel & Restaurant Supply, Chefs' Toys, Mobile Fixture & Equipment, and Avanti.
It's Never Easy Being A Dealer
Managing big revenue growth can often be as much of a challenge as managing stagnancy or decline. Asked what drove last year's big surge in sales, Manning Brothers CEO Chuck Day told FER, "It was all out war! We diversified into growth chains, schools and universities, online sales and marketing, design-build as well as offered more inventory for immediate shipping or delivery on our trucks.
"With the use of Wi-Fi, smartphones, iPads and laptops, and good internet service (rare in the North Georgia Mountains) we are able to quote customers, enter sales orders and check status of orders in real time. That is a real bonus for our outside sales team who depend on answers from factories to serve their customers who are trying to open a facility.
"We also worked weekends, nights and early mornings to miss notoriously slow Atlanta traffic and increase productivity. I have hired several key personnel to ensure that we can respond quickly and accurately on deliveries. This past summer was busy, so busy that I learned that even with a full crew, it wasn't enough."
It's never easy being the middle man. And this is especially true in a market that will continue to experience disruptive change for years to come.
Most Big Canadian Dealers Had A Strong 2015
While the general economy in Canada has been battered by the plunge in oil and other commodities prices during the past two years, the foodservice market has weathered the storm reasonably well. Restaurants Canada, the Canadian foodservice association, estimates the total foodservice market grew 4% in 2015. The four-quarter moving average sales gain for Canadian reps reporting for the MAFSI Business Barometer rose 3.4% last year.
Danny Collis, a Principal at the Collis Group, the Richmond Hill, Ontario, rep group, told FER that most of the big dealers in Canada had "quite good years last year, many showing 5%-10% increases." As in the U.S. market "the bigger players are taking market share."
Chris Jeens, Principal at W.D. Colledge, the Mississauga, Ontario, rep firm, agrees, "Our business across the country showed growth overall, but there are pockets that balance things, especially out west." The economies of provinces such as Alberta and Saskatchewan have been hurt by the oil and gas bust.
Three major dealers verified their volumes in this second year of our listing of Canadian dealers. Hendrix Restaurant Equipment & Supplies, based in Brockville, Ontario, with branches across Canada, reported verified sales of C$111.8 million in 2015, up 9% from 2014. Doyon Cuisine, based in Quebec City, reported softer sales last year. Williams Food Equipment, based in Windsor, Ontario, across from Detroit, was essentially flat, with 2015 verified sales of C$12.5 million.
We estimated the other companies in this listing. Sources tell us Nella Food Equipment, Gordon Food Service's Trimen and United Restaurant Supplies divisions and Tzanet Inc. all had good years. Russell Food Equipment was purchased last August by Boston-based private equity firm Blue Point Capital. The firm lost sales in the transition. We estimate another big Quebec City-based dealer, Després Laporte, also saw sales decline in 2015.
With the guidance of Jeens, Collis and others, we added dealers to our listing this year.
Vancouver, British Columbia-based Pacific Restaurant Supply, with estimated sales of C$29 million, runs an active fabrication shop as part of its design-oriented dealership. Two big dealers based in the Canadian plains have benefitted from the rapid growth of the foodservice market during the Western Canadian oil boom. Geanel Restaurant Supplies, based in Calgary, Alberta, also operates branches in Saskatoon and Regina, Saskatchewan. Edmonton, Alberta-based Hotel Equipment & Supply (HESCO) recently opened a branch in Calgary. We estimate that both companies experienced sales declines last year as the economy in the oil patch worsened. We estimate 2015 sales of C$24 million for Geanel and C$21.5 million for HESCO.
We've also added Big Erics, estimated 2015 sales C$18 million. It is based in Dartmouth, Nova Scotia, and in addition to equipment and supplies is a major distributor of jan-san products.
S.T.O.P. Restaurant Supply, an affiliate company of broadline distributor Flanagan Foodservice, operates in Kitchener and Sudbury, Ontario. We estimate its 2015 sales at C$23 million.
Broadline Distributors Grow Durable E&S Sales Slowly, But Amazon, Staples And Costco Ramp Up Sales
The big broadline foodservice distributors, companies that sell food and other consumables, continue to sell significant amounts of durable supplies, tabletop and some equipment to operators in the U.S. and Canadian foodservice markets. But they are facing stiff headwinds from competitors on multiple fronts.
None of the listed broadliners would verify or report its E&S volume to FER. All except Sysco Corp. are privately held. We relied on a number of sources to make these estimates. All estimated E&S revenues include sales made through the companies' "custom," chain-oriented divisions such as Sygma for Sysco and PFG Group for Performance Food Group. The estimated E&S revenue for Gordon Food Service does not include that of its Canadian affiliates, but does include sales of its Perkins division in the Northeast. (See section on Canadian E&S dealers.)
For the first time this year, we also recognize sales of other leading purveyors of equipment and supplies. Amazon has been gradually moving into the space. It lists products directly, but also has relationships with traditional dealers including TriMark USA, Central Products and ACityDiscount. Staples is making a determined run at equipment and supplies, fulfilling its orders in part through Essendant, the former United Stationers. Costco Wholesale has been in the E&S market for a decade. These thrusts seem likely to become more aggressive.
Barry Friends, Senior Consulting Principal with research firm Technomic Inc., tells FER that, "We're seeing a totally changing landscape in foodservice distribution, including equipment and supplies." Most of the big broadline companies have been less than fully committed to equipment and supplies as they have been challenged by internet dealers and by other wholesalers and retailers, including Jetro Holdings/Restaurant Depot, also listed here. Sysco is fulfilling most of its E&S orders through "Supplies on the Fly," its partnership with Instawares Holding. Performance Foodservice Group has a fulfillment arrangement with Wasserstrom. Of the major broadline houses, Gordon Food Service has seen the most success with marketing and distributing equipment and supplies in the U.S. and in Canada.
What, How And Who We Count, Or What's A Dealer?
If you compare various listings of foodservice equipment dealers, you will find disparities. Everyone does it a bit differently. For FER's Top Dealers Report, we use the following criteria.
First, to be ranked as an FER Top Dealer, the dealer must independently verify its volume. This is usually done with a letter or signature from a certified public accountant. A dealer must verify its volume each year. Dealers can report their volume, but choose not to verify; we list them alphabetically separately. Others do not report. We estimate those we believe have volumes exceeding $20 million.
If more than 50% of a distributor's sales are from paper, chemicals and other non-durables, we do not include them. This excludes nearly all broadline distributors and paper distributors that have significant equipment and supplies volume, including companies such as Penn-Jersey Paper and Alliance Paper & Foodservice, which bought equipment dealer Schweppe & Sons in 2013.
We also pay attention to the markets dealers serve. We exclude distributors we know are mostly niched in the supermarket or convenience-store markets, even if they have large volumes in foodservice equipment. We thus exclude distributors such as Fortier Inc., a c-store specialist, but include Stafford-Smith and QualServ. The latter do significant work in retail segments, but are historically and remain foodservice oriented. In other words, we try to keep these listings apple-to-apples.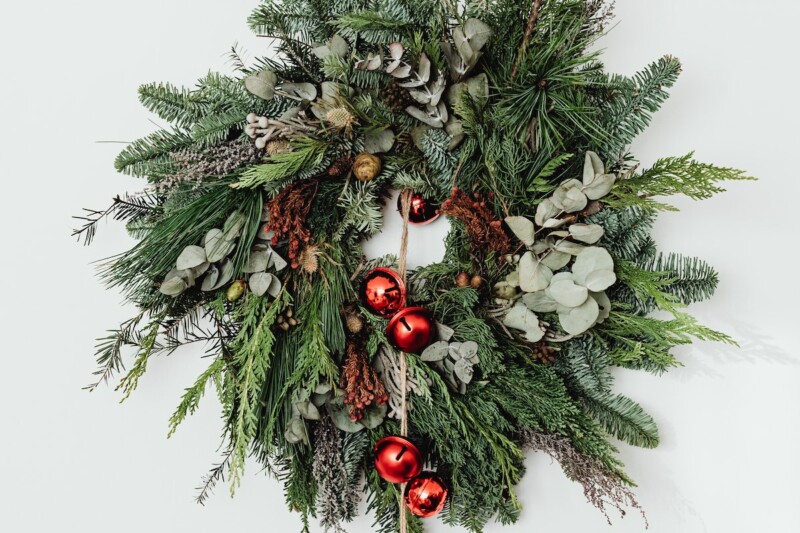 Uncategorized
Very best wishes for a safe and happy holiday season and a prosperous year ahead.