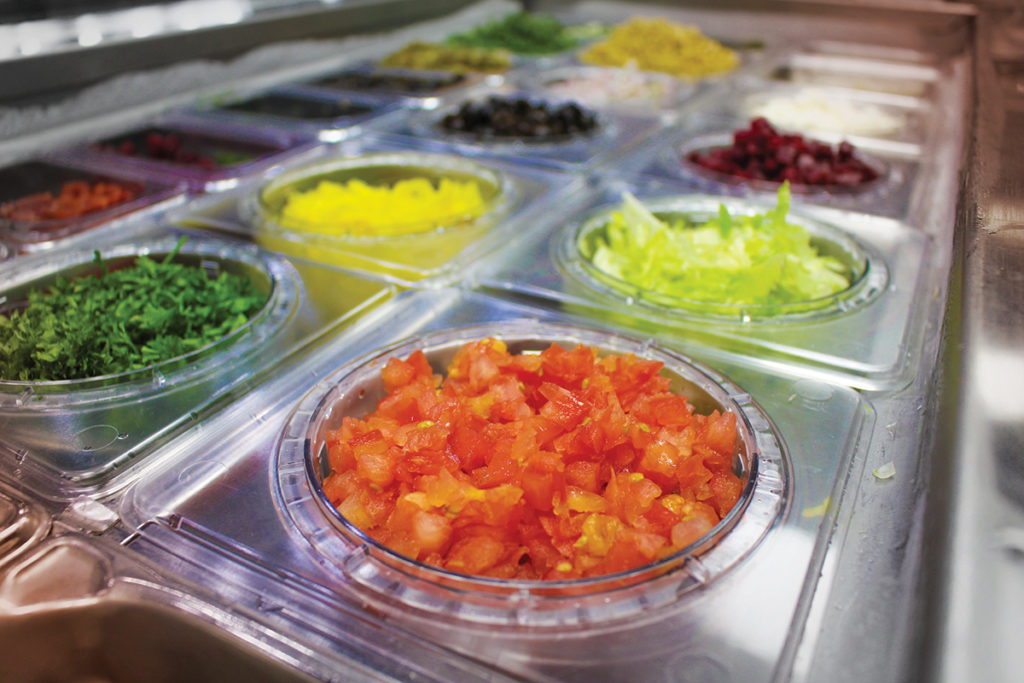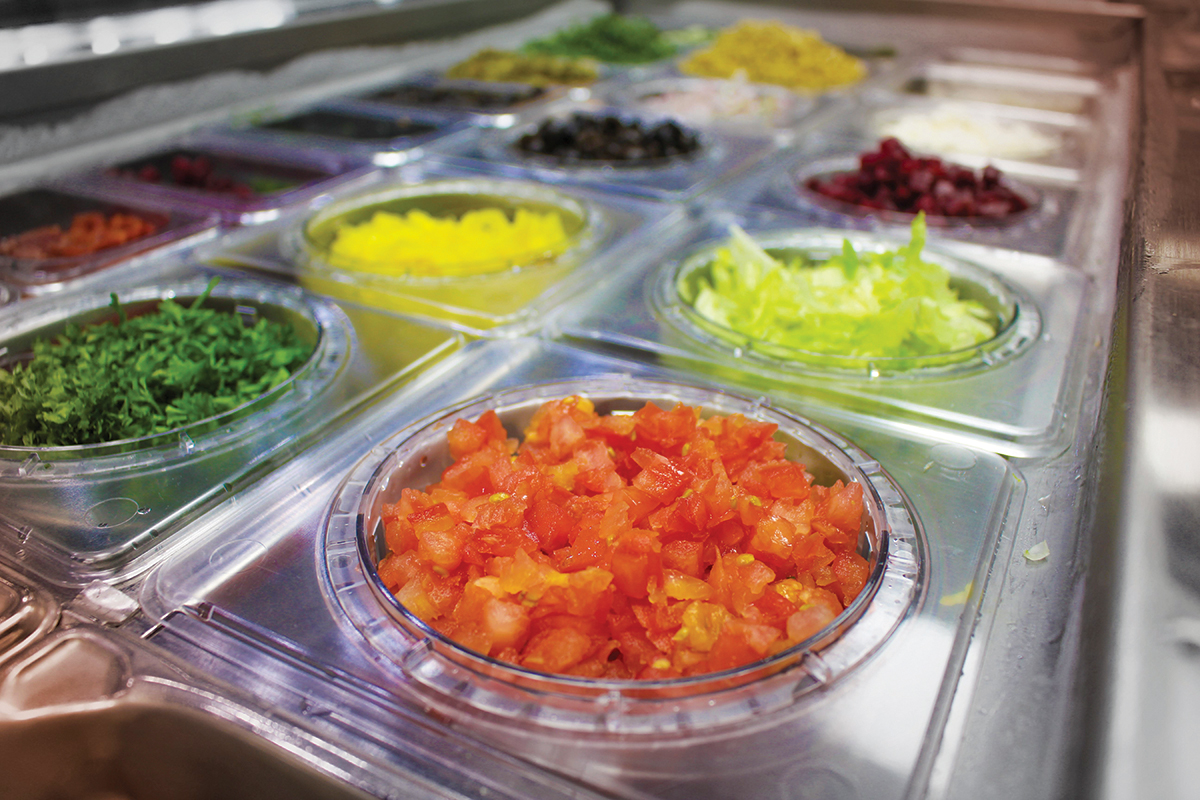 SALAD BAR/PREP TABLE SAVVY
Salad bars (and refrigerated prep tables) are staples in many foodservices. They also can be top waste contributors.
If you run a dinner or late service, offer grab-n-go salads at those times rather than stocking your salad bar.
Review your restock policy. How do you restock the salad bar and prep table throughout service? Instead of using 6-in. deep ingredient pans, consider switching to more shallow pans as service winds down.
FRESHER FOOD MEANS LESS SPOILAGE
Keeping foods fresh can help extend their shelf life to make sure you have time to use them before they become wasted food. Here are some creative tips from a Huffington Post article via LeanPath:
• Refrigerate avocados with cut red onions
• Soak sliced apples in ginger ale
• Wash berries in vinegar
• Store mushrooms in a paper bag
• Freeze and preserve fresh herbs in olive oil
• Separate lettuce with paper towels
• Wrap celery in foil
• Peel, cut and freeze ginger
• Refrigerate nuts and seeds
• Store potatoes with an apple
TRIM WISELY
You can significantly reduce the amount of trim waste you produce by using these tips.
• Review trimming procedures with the staff. Are employees coring out tomatoes and strawberries or lopping off the top third? Are they taking care in beef trimming to make sure they're removing the minimum amount of muscle?
• Knives and slicers need to be sharpened regularly. Sharp blades cut precisely and result in less waste.
• Trimmings don't mean trash! Once you've mastered your trimming efficiency, consider the alternative uses for trim waste such as using them for stocks and soups.
• Switch to pre-cut produce and use it all.
Genius Pans can help. With a clockwise rotation, the bottom of the pan pushes contents up to the top so they always look full and fresh and get used up completely before you need a refill.
A year-long audit of 1,200 foodservices in 20 countries revealed 13.2 million lb. of food waste, 51% due to over-production. "Most kitchens operate under a deeply held fear of running out of food and upsetting customers. And that fear is rooted in very real consumer expectations that ultimately are the biggest contributing factor to food waste."
—Andrew Shakman, CEO, LeanPath
GENIUS PAN™ HELPS REDUCE WASTE
"How much time do operators spend freshening customer- visible prep lines and salad bars? The Genius Pan™ uses an ingenious, patented threaded system that allows the bottom of the pan to adjust up or down in the well, keeping everything looking fresh, topped off and inviting, cutting waste and saving labor."
—Katie Harrington, Assistant Manager, Sponsorships & Special Projects, National Restaurant Association.
Sponsored Content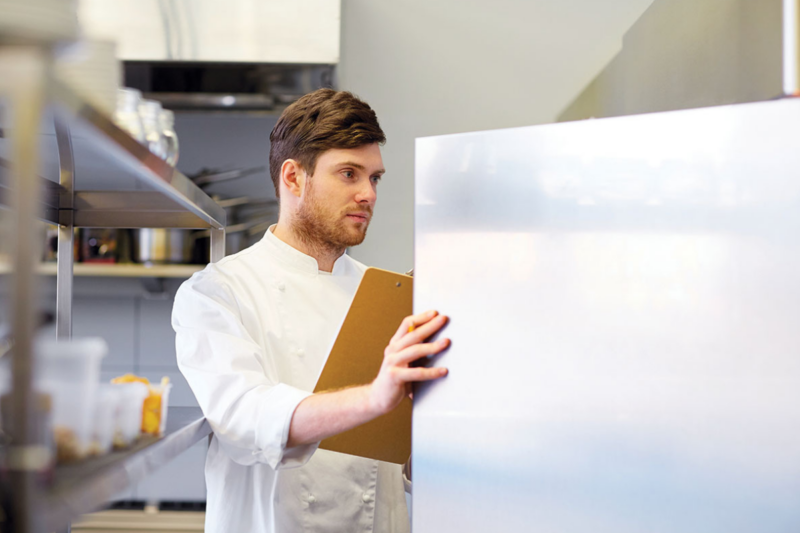 Uncategorized
RSI's Mark Montgomery's persistence and patience is key in repairing an operator's failing reach-in cooler.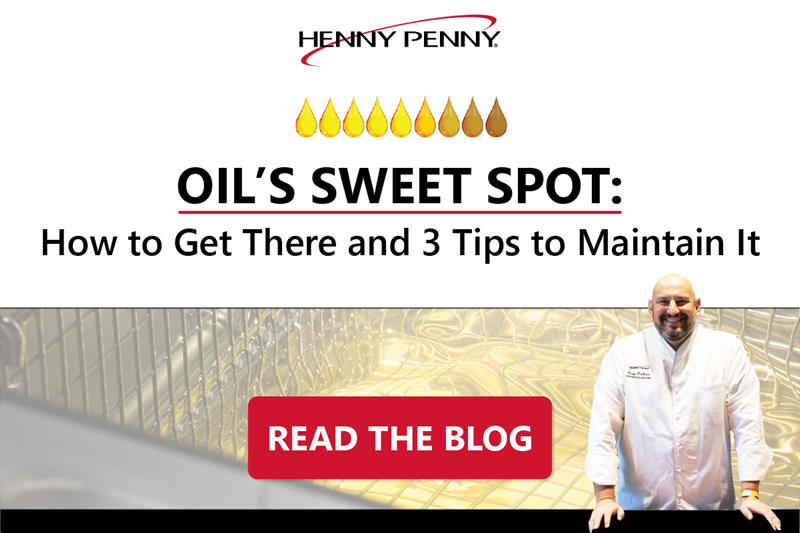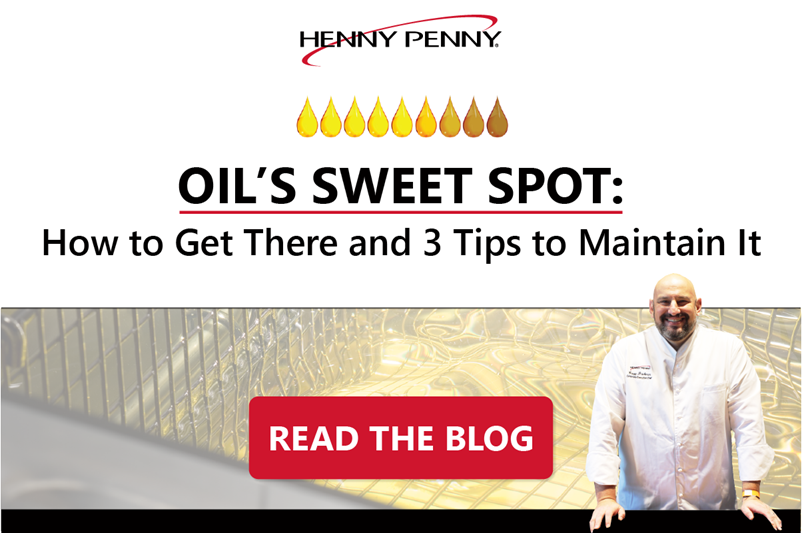 Uncategorized
Like many in the world of foodservice, you may assume that cooking oil performance is at its peak when you first start using it — but did you know there...