2019 Industry Service Awards: Eric Norman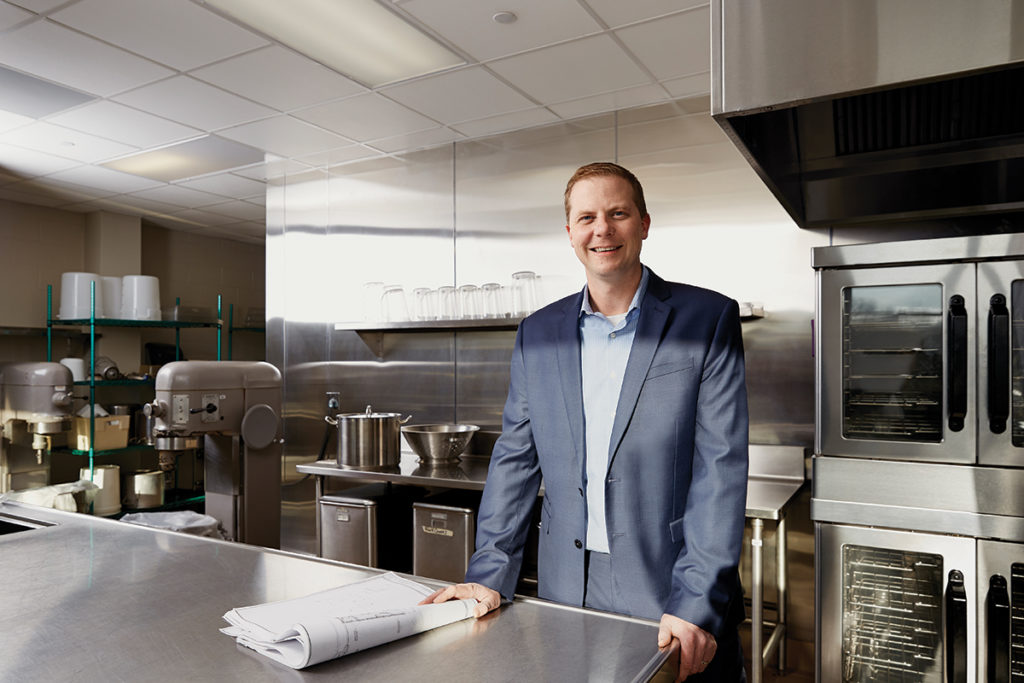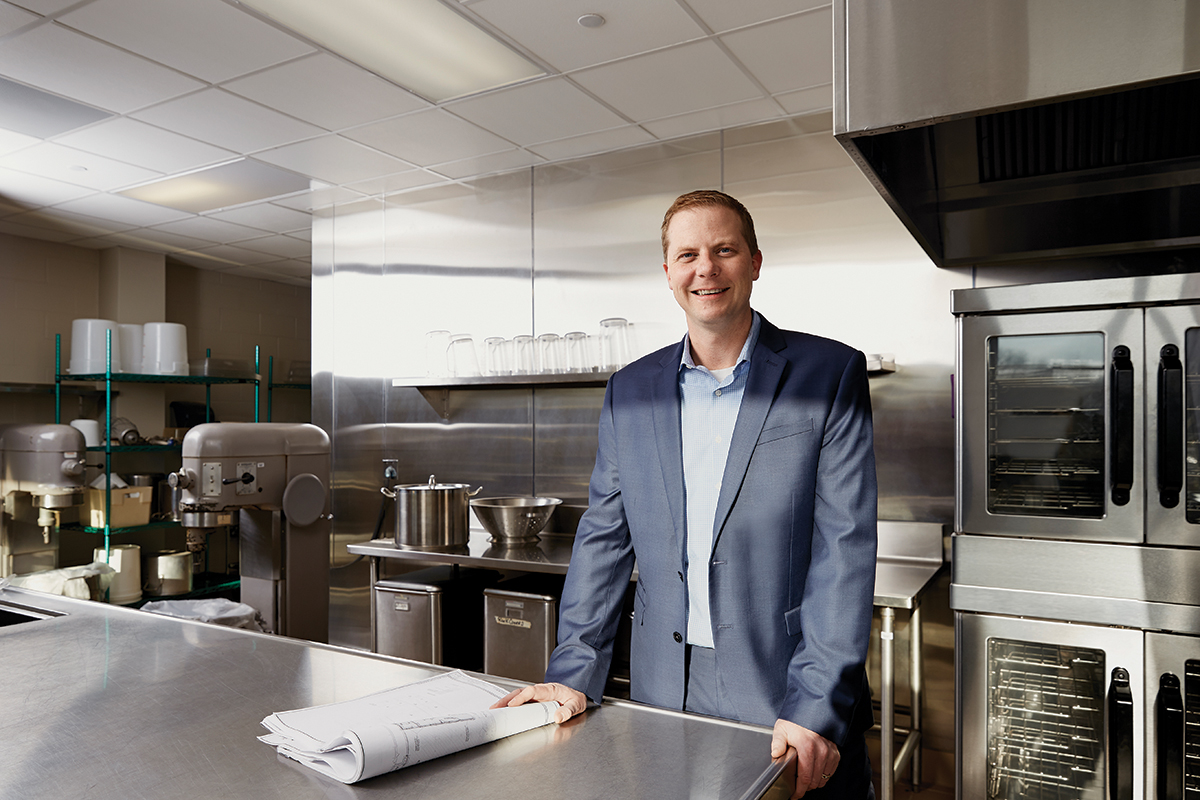 Eric Norman has had big shoes to fill. The 19-year consulting veteran and V.P.-Mid-West Division at Clevenger Associates, Asbury, Iowa, Norman is the son of industry legend Ed Norman, FFCSI, founder of MVP Services Group, a former board chairman of FCSI-The Americas, and both a NAFEM and MAFSI Award of Merit recipient. Ed also is a FER 2013 Industry Service Award recipient.
"Big shoes, but Ed's not afraid to have someone fill them," says Wade Koehler, Executive Director of FCSI-The Americas. "Eric has been immersed in the foodservice arena for most of his life, and he has a real knack for it. He loves it."
The younger Norman knew as a high school student that he wanted to get into the business—his first job was at a Dairy Queen—so when his father asked if he'd be interested in consulting, Norman answered by doubling up on his education—attending college to study business and attending community college to learn CAD drawing and design. At 18, he joined FCSI. Since then, his career has taken off.
"A consultant has to be a politician, a plumber, an electrician, a dreamer, and a great listener," says Chris Merritt, Iowa rep for Midwest Professional Reps, Eureka, Mo. "Eric has flourished. He not only understands the basic building blocks, but he always wants to take a project to the next level. He listens carefully to what clients want and does his best to deliver even more."
"He not only listens," says Jack Scott, Senior V.P.-Sales, Alto-Shaam, Menomonee Falls, Wis., "he's a hog for learning. He loves to hear about and understand new technology and ideas, and he searches out what's best for clients."
His extensive knowledge of the industry and desire to go beyond what's expected has led both to big projects and to repeat business from a number of clients.
"I've worked with Eric for 10 years on different projects," says Joann Franck, Foodservice Director, Food and Nutrition Services, Dubuque Community School District, Dubuque, Iowa. "We have six kitchens, 20 different feeding sites and 11,000 students. Last year he helped us with a complete renovation of the high school cafeteria and kitchen. We started demolition in April and reopened in August. He's a very good resource for me."
Norman's youth and enthusiasm, along with his interest in what's new and thirst for knowledge has led to his drive to inject those characteristics back into the industry he loves.
"When I first joined FCSI, I saw my dad giving back to the organization," he says. "At the second conference I attended, I noticed a real lack of young people, and made it my mission to get young people involved."
He looked for opportunities to volunteer, and soon was approached by the board to join a group of young members tasked with developing outreach programs to encourage the next generation of consultants to get involved. They developed the ICON Committee to Inspire Consultants through Opportunity and Networking, and it morphed into FCSI's Committee For Emerging Consultants.
The committee organizes events at FCSI conferences and conducts outreach on college and university campuses with branches of FCSI student organizations so they get volunteer experience as they move up in the organization.
"It's really about networking," Norman says, "about making younger members feel comfortable. We also network with FEDA, MAFSI and NAFEM members to foster communication among the younger members of those groups. Some of those people have become lifelong friends after being 'green' in the industry when we first started the committee.
"The network I've built has been one of the most rewarding aspects of what I do," he says. "I met Brent Hall at Clevenger in Seattle through FCSI and networking, and our work together on the board led to conversations about merging our companies."
Along with the dearth of young people at the initial FCSI conferences he attended, Norman also noticed a distinct lack of fun, something he's worked hard to reverse. As a member of multiple conference planning committees, he injected both a sense of humor and opportunities for members to let loose and socialize more while continuing to focus on education and forward thinking.
"Our goofy opening conference videos were his idea," Koehler says, "and they set a bar to be met. In Phoenix, as planning committee chair, he did away with the formal banquet that had become stale and brought in a mechanical bull and a tequila tasting. The well-attended Phoenix conference helped us through some difficult financial times, and many long-time members realized afterward how much they'd missed the fun in the association."
Norman likes to hike, fish, and camp with family and play golf in the summer, or snowboard in the winter when he has free time. But he has just as much fun dabbling with new technology like virtual reality for his business, serving on the FCSI board, or educating people in the industry with his "Rock Your Restaurant" videos with Bill Bender, founder and Principal of W.H. Bender & Associates, San Jose, Calif., for the Foodable Network.
"Guys like Eric are at the cutting edge of design on big projects, so we like to stay on top of what they're doing," says Alto-Shaam's Scott. "It helps us stay relevant."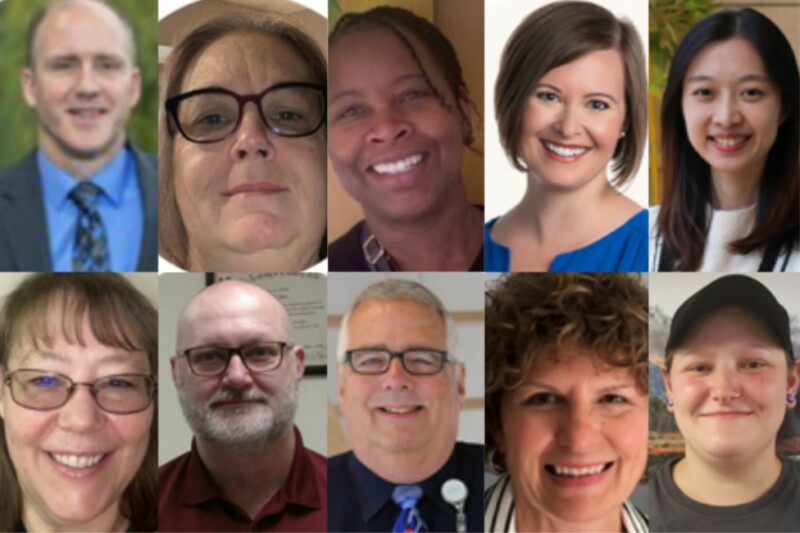 Industry Excellence Awards
The Association of Nutrition and Foodservice Professionals recently honored individuals and corporate partners for their dedication to the association and the foodservice industry.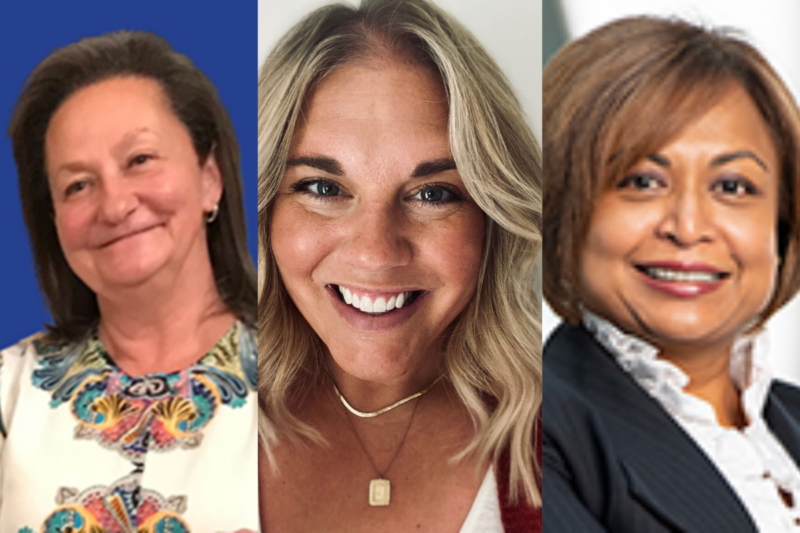 Industry Excellence Awards
The Society for Hospitality and Foodservice Management announced the winners of its Directors' Awards at the 20th Anniversary Critical Issues Conference.