2019 Industry Service Awards: Mike McGuire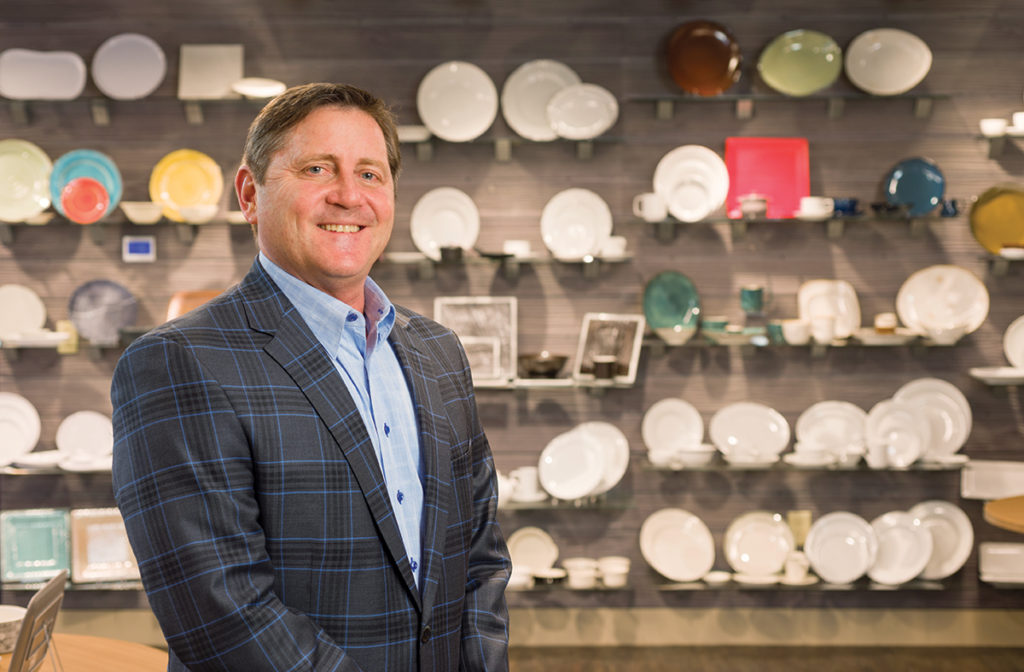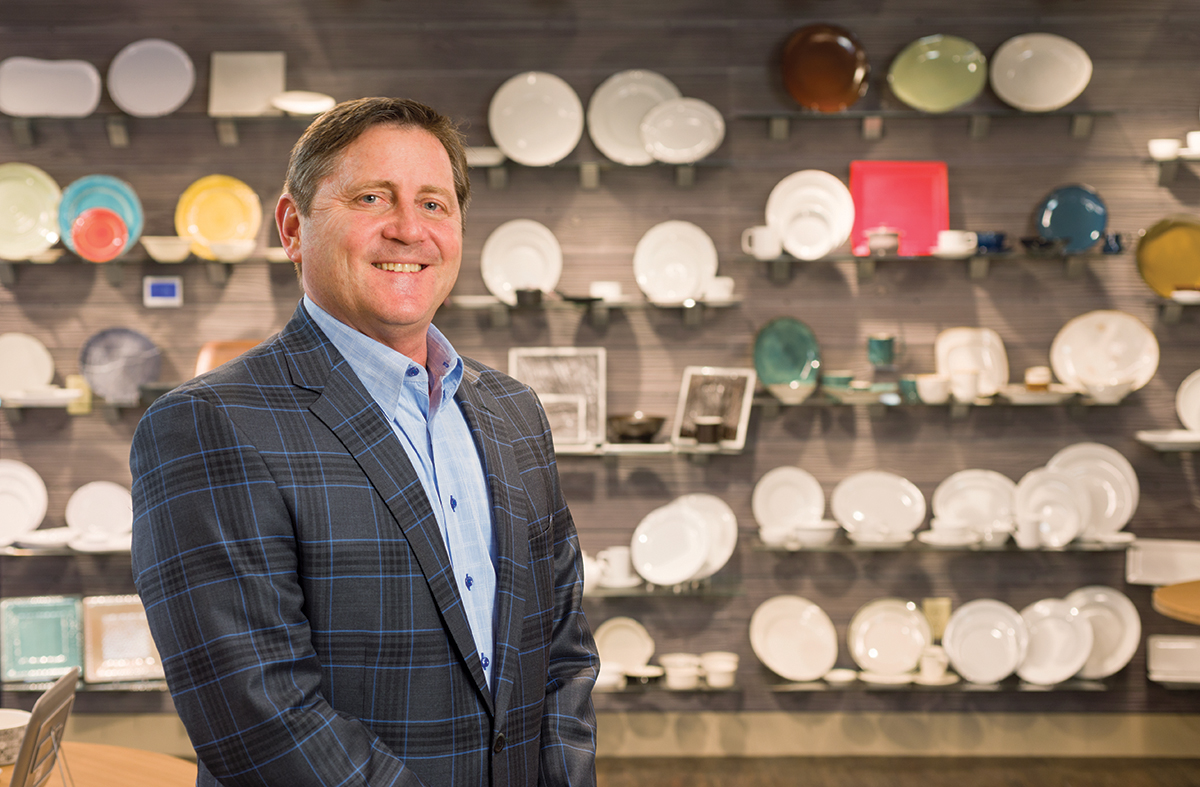 Ask anyone who knows Mike McGuire, Managing Partner, Zink Foodservice Group, Columbus, Ohio, what his passion is, and that person will likely tell you it's making sure that things get done right to the satisfaction of all parties, whether it's a business deal, an equipment installation, or a charity fundraising event.
"I've worked with Mike for 23 years," says Jack Staples, National Sales Manager, Federal Industries, Belleville, Wis., "and he's always been a very generous person at finding a way for everyone to win."
"Mike is a brass-tacks kind of guy," says Mark Green, CFSP, Principal, C&T Design & Equipment Co., Indianapolis. "When a lot of things are flying around, he sees to the heart of the matter and how to get things done. He has a unique perspective—he cares, which is why he jumps into things. He's seen the results of trying and believes it's worth the effort."
McGuire's ability to create win-win solutions stems not only from his profession, in which he seeks to serve and please both customers and clients, but also from a desire to improve the way in which he and all those around him succeed—in business and relationships, both personally and professionally.
Harold "Skip" Zink, McGuire's father-in-law, asked Mike if he'd like to join his team at Zink FSG back in 1988. McGuire jumped at the opportunity and moved to Indianapolis to represent the company's clients there. Right off the bat, he recognized the nature and needs of his job.
"We've been working with Zink for 30-plus years," says Maria Gardina, Director of Facilities and Purchasing, Bob Evans Restaurants, Columbus, "and started working with Mike as soon as he moved to Columbus. They're one of the few rep groups we rely on to help us work directly with equipment manufacturers because of their integrity. They go above and beyond and hold the customer's needs above all else. But they're fair to both manufacturers and customers."
"We had a range delivered to a local restaurant," says Steve Klug, V.P., Restaurant Equippers, Columbus. "It had a lot of problems, so Mike went out and personally helped the owner solve his problem. He's very hands-on and customer oriented, and he thinks outside the box."
"Manufacturers' reps are both the least expensive and best way for equipment makers to bring products to market," McGuire says. "What manufacturers need in the rep function is a true professional, and MAFSI is the organization that helps develop and promote that professionalism. That's why I got involved in MAFSI in the early 2000s. In a typical rep company the biggest challenge is managing information. They really need a system to support manufacturers."
McGuire saw that if MAFSI and manufacturers' reps themselves were to continue to have relevance, they needed to become more professional and more efficient in the way they conduct business. And he believed that a customer relationship management program could help.
"We had our own CRM system at Zink," McGuire says, "but I thought it was great that a company like Orgo [rep sales tracking, management and evaluation program, Aurora, Colo.] was willing to come in to MAFSI and create a program for smaller rep firms of eight to 10 people. I helped put a team of rep firms together to negotiate with Orgo, and get the project approved and supported within MAFSI. We had to convince many members that the software wouldn't just help other rep firms compete but that it would help all reps be more professional and give better market information back to manufacturers."
With their knowledge of the market and insight, McGuire and Zink have looked ahead to see what will help their own organization perform better. Concerned about consolidation in the industry, they found strategic partners and formed an alliance with four companies. Called Paradigm, the group of companies operate with the same CRM, the same marketing platform, but cover more territory and now install equipment as well.
"Mike's vision for the role of the manufacturers' rep in the foodservice industry was instrumental in the development of Paradigm; this initiative has inspired many reps to create similar alignments and created a stronger sense of community in our channel," says Chris Jeens, Partner at W.D. Colledge Co. Ltd. And MAFSI President.
Zink FSG also developed a transition strategy more than a year ago and created an employee stock ownership plan as a way of passing the torch to the next generation and giving employees a stake in their own future. "We think it was a smart way to get young people in on the ground floor of a growing business," McGuire says. He and Zink also brought several members of the next generation onto the executive leadership team and see a bright future for the organization.
In his spare time, McGuire also actively volunteers time and/or donations to the charity organizations that Zink FSG supports with contributions or sponsorships.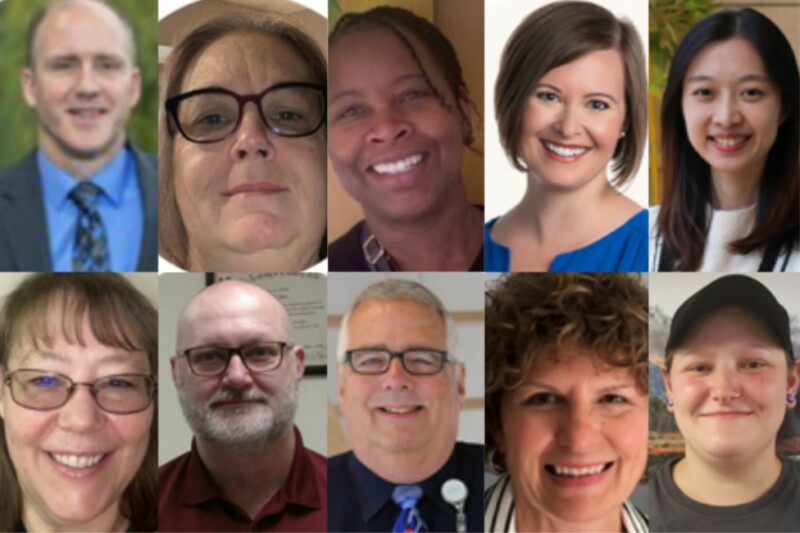 Industry Excellence Awards
The Association of Nutrition and Foodservice Professionals recently honored individuals and corporate partners for their dedication to the association and the foodservice industry.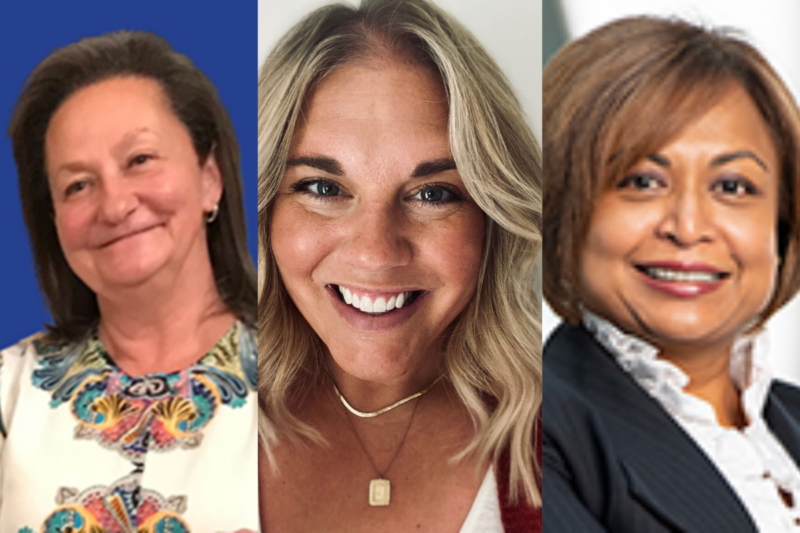 Industry Excellence Awards
The Society for Hospitality and Foodservice Management announced the winners of its Directors' Awards at the 20th Anniversary Critical Issues Conference.