Introducing 2021's Top Dealers
Dealers adapt to changes in the industry and find new ways of doing business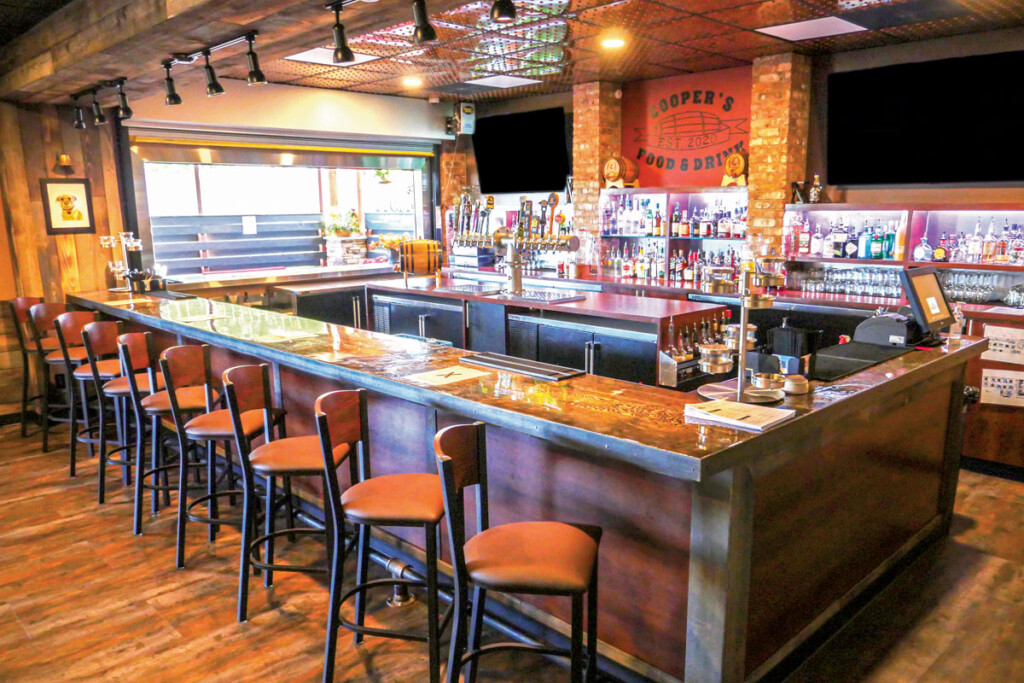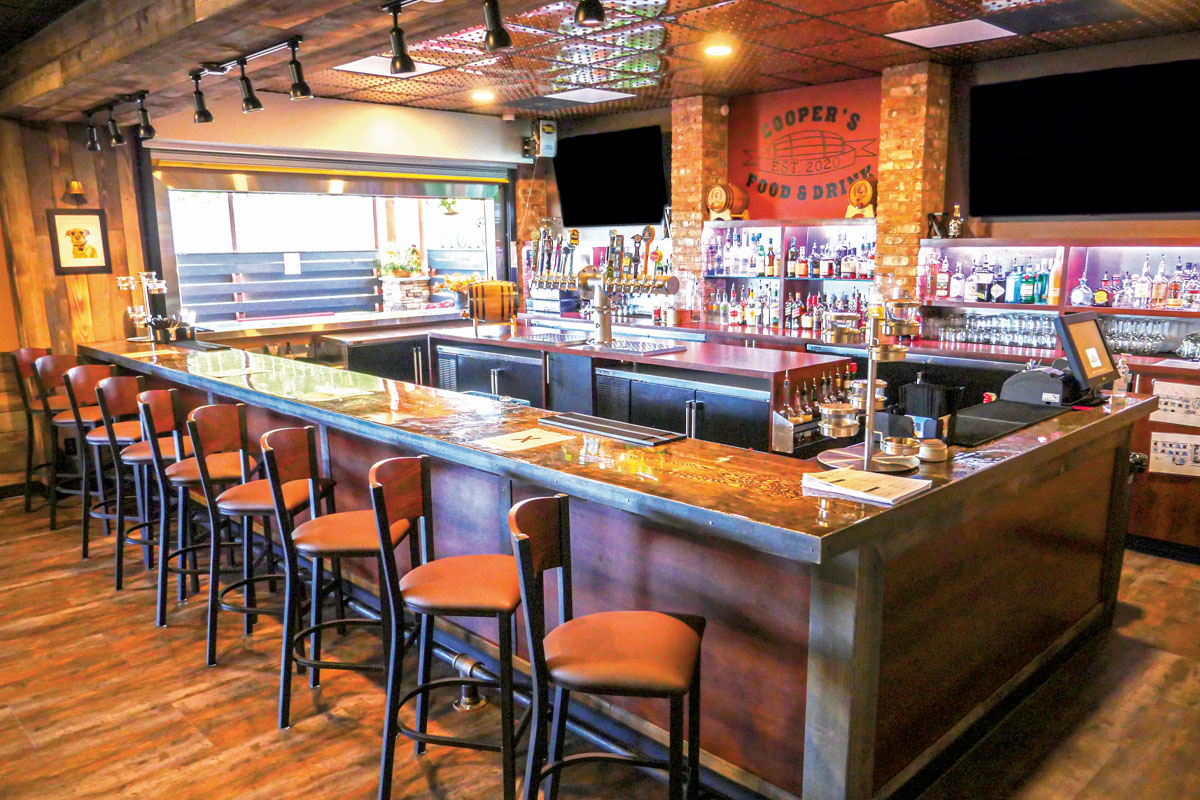 If anything marked the year 2020 it was unpredictability. The novel coronavirus was exactly that, new and little understood, and the pandemic it spawned caused uncertainty. Reactions to the spread of COVID-19 ranged from alarm to denial, from lockdowns and mask mandates to business as usual.
For equipment dealers, grappling with those uncertainties meant adapting to changing conditions and learning whole new ways of doing business. Flexibility gave them the means to bend with the changing forces in the marketplace and survive the storms. Nimbleness allowed them to change course, adjust inventory, adopt new products and target new customers.
"We saw a very dynamic, fluid situation," says Gene Clark, CEO, Clark Associates, ranking No. 1 in sales revenue in FER's 2021 Top Dealers Report. "The challenge was making a jumbo jet fly like an acrobatic plane." Clark Associates piloted its way to a 9.8% rise in sales revenue.
Without both flexibility and agility, the economic destructiveness of the pandemic might have left more carnage in its wake. Those who employed both halted losses relatively quickly. Some, like Clark Associates, even saw sales growth at a time when the restaurant and hospitality industry was hit hard.
ROCKY TERRAIN
Uncertainty was compounded by the unevenness with which the virus affected different parts of the industry.
"The only segment that took a hit for us was the design-build side of our business," says David M. Stafford, president and CEO, Stafford-Smith, ranked No. 8. "In a lot of states where we do business, things haven't really slowed down, but Illinois, New York and our home state of Michigan took the biggest hits."
"Each industry segment was different," says Brad Wasserstrom, president, Wasserstrom Co., No. 4 in FER's ranking. "We're a player in hospitality, which had it tough due to the halt in travel. We're in QSRs, which did OK. We're in healthcare, and in retail and c-stores. But casual and fine dining really struggled because a lot of it is about the experience, not just a good meal, and so many restaurants were forced to scale way back or close their doors."
"One of the segments most affected by COVID was business dining," says Fred Singer, president and CEO, Singer Equipment Co., ranked No. 5. "Companies, particularly in big cities, are trying to understand when to bring employees back to the office and how to adjust to workers who want to work remotely or part-time from home."
EMOTIONAL TOLL
Beyond the economic cost to the industry, there's been an emotional price to pay during the pandemic. While some dealers, like Stafford-Smith, were lucky enough to keep everyone on staff (the company used 97% of its Paycheck Protection Program loan for payroll), others, like No. 7-ranked Bargreen Ellingson, had to lay off employees for the first time. The furloughs were difficult for both the employees and the business owners who had to make tough choices. All the top dealers interviewed here, however, credit the employees they did have for getting them through the crisis and back on firmer footing.
"After the layoffs," says David Ellingson, president of Bargreen Ellingson, "the hardest thing for me was how uneven and unfair the decimation was. It was very emotional not only to see employees lose their jobs but friends lose their businesses. Really successful restaurants had to close for good because they were in the downtown Seattle core or because they relied on hotel business. Yet we still were able to hang onto some chain and larger institutional business."
CLIMBING BACK
Whether they lost employees or not, dealers hunkered down and got to work figuring out ways to ride out the worst of pandemic-related sales declines. At first, companies had to adjust to new rules and regulations and new ways of conducting business. Stafford-Smith, for example, which experienced a 7.2% loss in revenue in 2020, made some minor changes at its Michigan headquarters.
"We initially had a lot of people working from home," Stafford says, "but as soon as we were deemed an essential business, we brought people back. We already had hand-washing stations everywhere because of service technicians and salespeople in and out from job sites, and we added an ionizer to our HVAC system. We've been able to get pretty much back to business as usual, but we still have to use a COVID questionnaire every time people come into the office, and still have to take their temperatures. We don't cut corners or play the blame game. We just get down to work and help customers any way we can."
Bargreen Ellingson, which saw about a 19% sales decline last year, bought a lot of personal protective equipment early on. Armed with a sizable inventory, the company's salespeople found new customers for the supplies.
"We had masks before dental supply companies did," Ellingson says, "so we sold masks to dentists. Sales found other new avenues, like daycare customers for chemicals and cleaning supplies. We also saw that small dishmachine leasing companies were closing because so many restaurants closed or couldn't pay them. We're lucky that we're well capitalized, so we started our own dishmachine leasing program. We already have nearly 10 technicians servicing dishmachines."
NAVIGATING THE TURNS
As the year progressed, dealers found new ways to help existing customers and continued to develop new sales channels. Singer Equipment, which experienced a 20.4% sales decline in 2020, says it gained share in its core markets of New York, Philadelphia and Washington, D.C. The company also announced in April 2021, it had acquired Thompson & Little, Fayetteville, N.C., now operating as Singer T&L, to expand its reach in the Southeast.
"We grew with our supermarket customers, added PPE items to our product mix, helped many of our customers grow their takeout and delivery business, and built relationships with growing ghost kitchen providers," Singer says.
Pre-pandemic, Clark Associates had multiple strategies in place that now seem prescient. To start, its brick-and-mortar Restaurant Stores include online order pickup areas. It also has a strong e-commerce site through WebstaurantStore.com. Both platforms offer a safe, convenient buying experience for customers. In 2020, the company added three new Restaurant Stores for a total of 11. It also increased its online presence and built up its inventory to feed customer demand as it grows.
"Our strategy doesn't require a change due to COVID," Clark says, "just an acknowledgment that it's the right strategy. We're excited to see how this year plays out."
BRIGHTER BUT CHALLENGING DAYS
As vaccinations have helped the country slowly return toward normalcy, top dealers are cautiously optimistic. Stafford says his company brought in $30 million more than any other year in backlog of business into 2021. Ellingson says his team is busy, and with Restaurant Revitalization Fund grants pumping more money into the industry, restaurants will have more to work with. Wasserstrom says sales are going up quickly.
"Supply and demand are totally out of whack and the degree to which they are is something I've never seen." —Gene Clark, Clark Associates
But Wasserstrom thinks accelerating sales may slow in the summer, and notes that each industry segment will recover differently in various regions of the country. And he and others all face a number of common challenges:
SUPPLY CHAIN DISRUPTION. A worldwide shortage of everything from parts to wood for pallets and packaging is driving up prices and creating longer lead times. "Supply and demand are totally out of whack," says Clark, "and the degree to which they are is something I've never seen."
A SQUEEZE ON FREIGHT. The pandemic hit transportation hard, grounding planes and air freight, creating a shortage of container ships, and putting truck drivers out of work. Putting all those pieces back in place will take time.
TOPSY-TURVY LABOR PICTURE. Despite the fact that millions are still without jobs, dealers say labor is hard to find. "We're headquartered in a distribution hub," Wasserstrom says, "so we're competing with companies like Kroger and Amazon. The jobs are all similar so it's easy to job hop." Some people are afraid to go back to work, he says, some are sitting on the sidelines until schools open and childcare is more readily available, and others have taken themselves off the market as long as they have unemployment benefits.
Other changes brought on by the pandemic are likely to become permanent, dealers say. "Our company has learned to work remotely and to incorporate video conferencing technology into our daily work lives," Singer says.
"COVID has taught a lot of businesses like ours to look at how customers want to do business with us," Clark says. That means using technology to enable more digital, frictionless transactions, and augmenting that with brick-and-mortar stores for convenience.
"Business is moving faster than ever," says Wasserstrom, "so we have to be able to react quickly. The pandemic has taught us flexibility. We have to be nimble."
"Every day is a scramble to meet new challenges," Clark agrees. "But our business is designed that way. We're a scrappy company."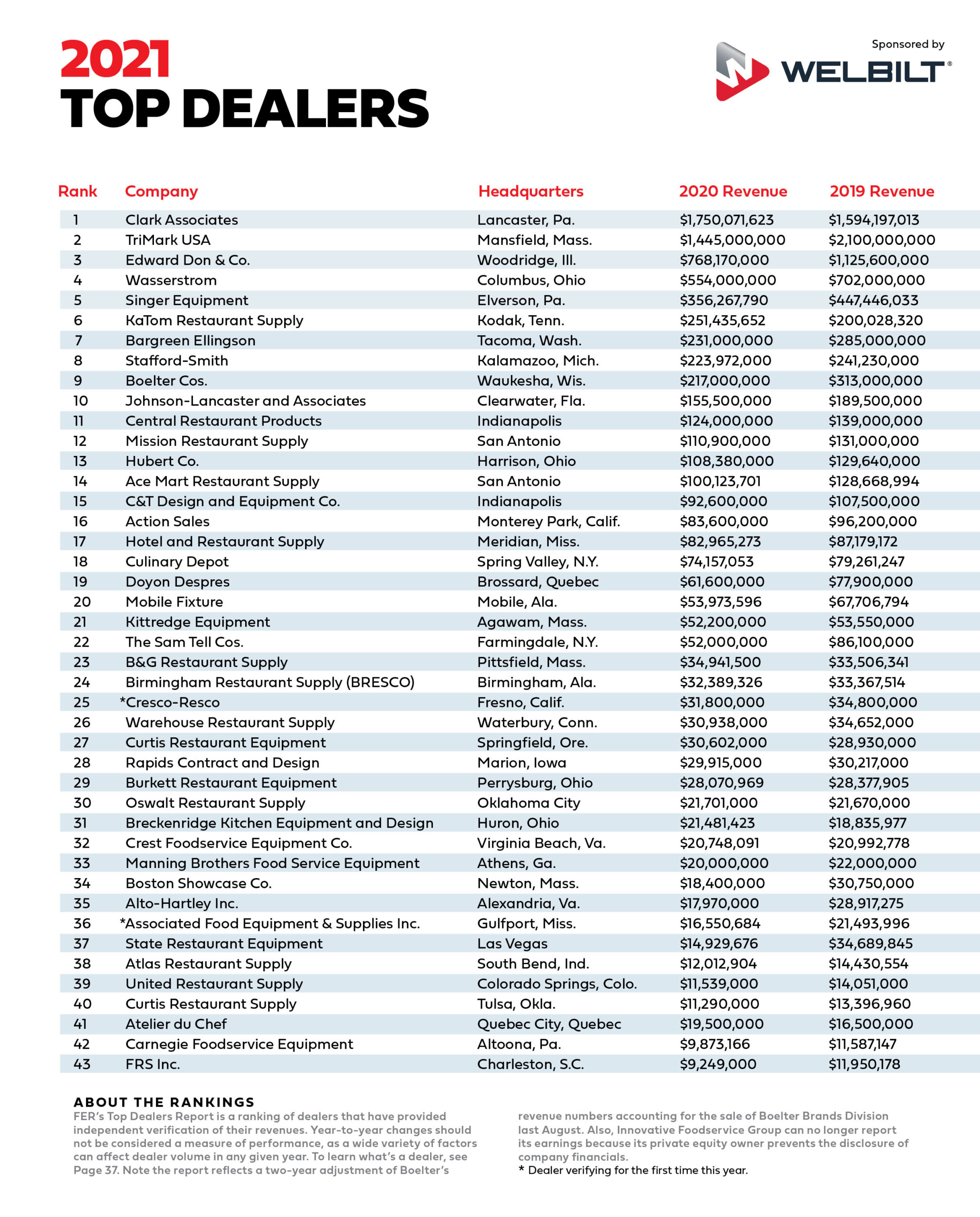 Dealer Moves
The dealer landscape saw some shake-ups in 2020, but not many, as was also the case the year prior. Changes in 2020 include the Johnson-Lancaster and Associates' quiet, late-year acquisition of Restaurant Supply/Classic Restaurant Supply, the merging of TriMark's e-commerce brands (BigTray.com and ChefsToys.com) under the Chefs' Toys name, Stevens Equipment Supply's acquisition by Daikin North America, and the Boelter Cos.' sale of its Boelter Brands Division to Logo Brands.
A Look at Stats
According to the FER 2021 Top Dealers Report, which publishes sales for the previous year and serves as a snapshot of the dealer community, Clark Associates has taken over the top spot with $1.75 billion in sales, a 9.8% increase from the prior year.
TriMark ranked No. 1 for years. KaTom Restaurant Supply, ranked No. 6, saw the biggest boost last year, growing sales 25.7%, from just over $200 million to $251.4 million.
Of the 43 verifying dealers, only six saw an increase in sales. Overall FER Top Dealer sales were $7.4 billion in 2020, down 16.8% from 2019.
Additional reporting by Christine Palmer and Lauren Coughlin.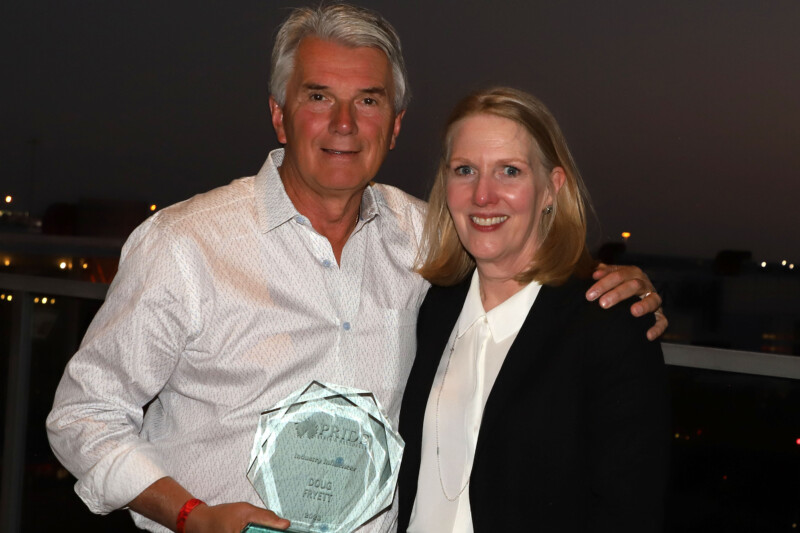 Awards and Recognition
Industry influencer Doug Fryett and Zepole Restaurant Supply Co. took home the buying group's premier awards.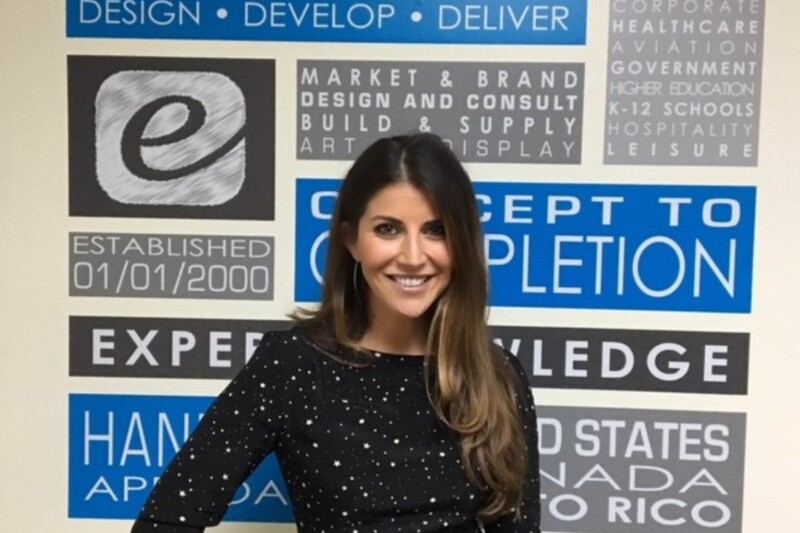 Awards and Recognition
The workplace hospitality organization appoints its youngest female president yet, plus names award winners.