Souped-Up Solutions: Learn About the 2023 KIs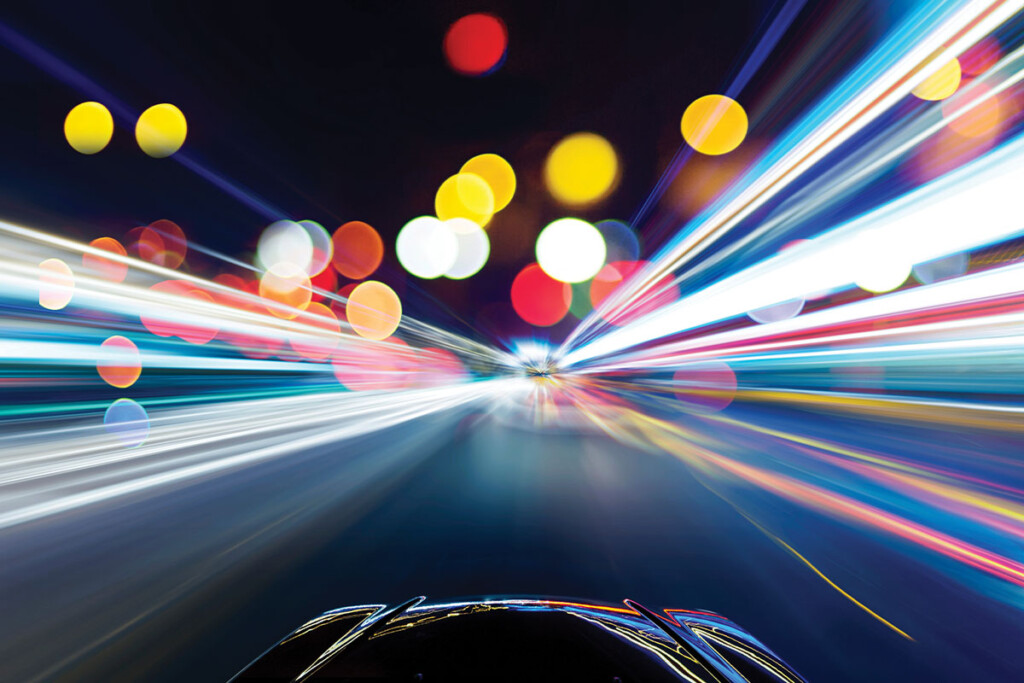 Quicker and smarter, the 2023 Kitchen Innovations Award recipients ease bottlenecks throughout the kitchen. Take a better look ahead of the National Restaurant Association Show, at which the following products will be on display: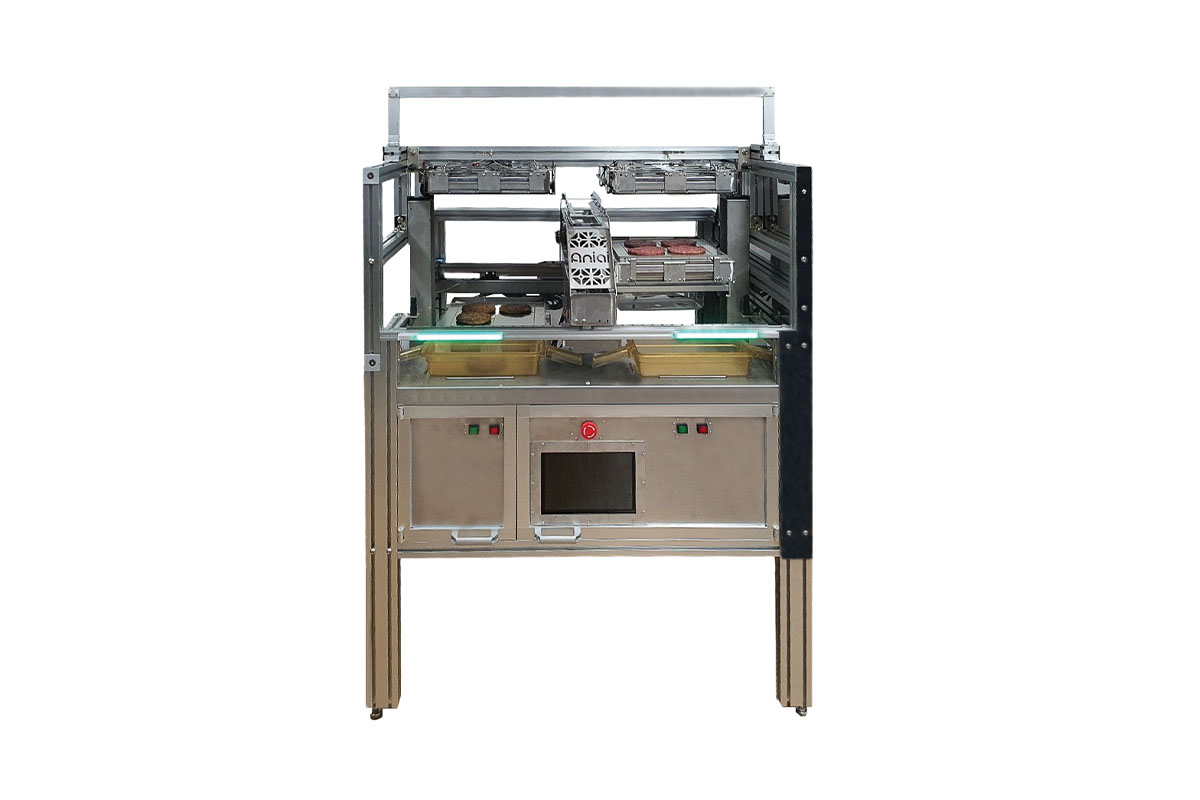 Aniai
AGRILL (ALPHA GRILL)
Able to cook and clean all on its own, this robotic clamshell griddle saves labor and enables a throughput of 200 burger patties or steaks an hour.
---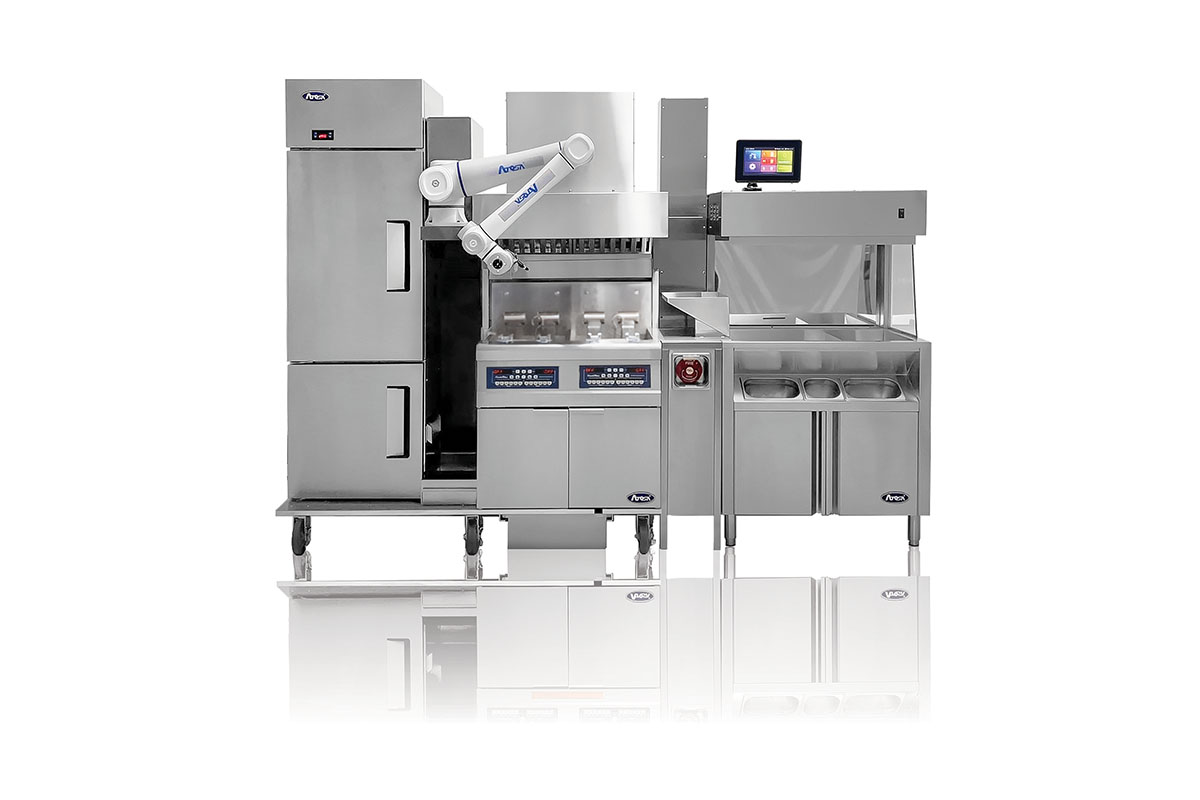 Atosa
INTELLIGENT FRENCH FRY ROBOTI C SOLUTION
This solution, with a ROI in six to nine months, features a refrigerated or frozen hopper/dispenser, fryer battery with built-in filtration, ventless hood with fire suppression, robotic arm, dump station and control panel.
---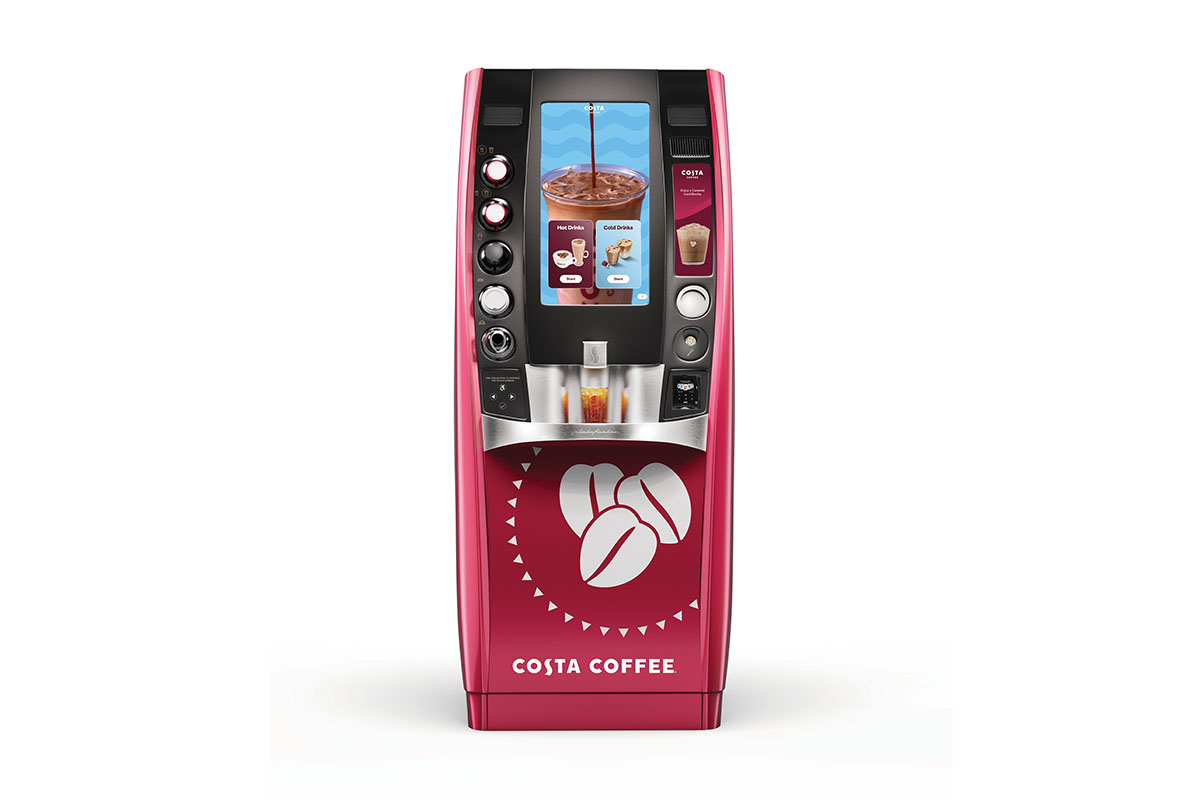 The Coca-Cola Co.
COSTA SMART CAFE MARLOW 1 .2
Once stocked with milk and coffee beans, this self-serve coffee machine concocts more than 100 hot and iced drinks before needing to be replenished.
---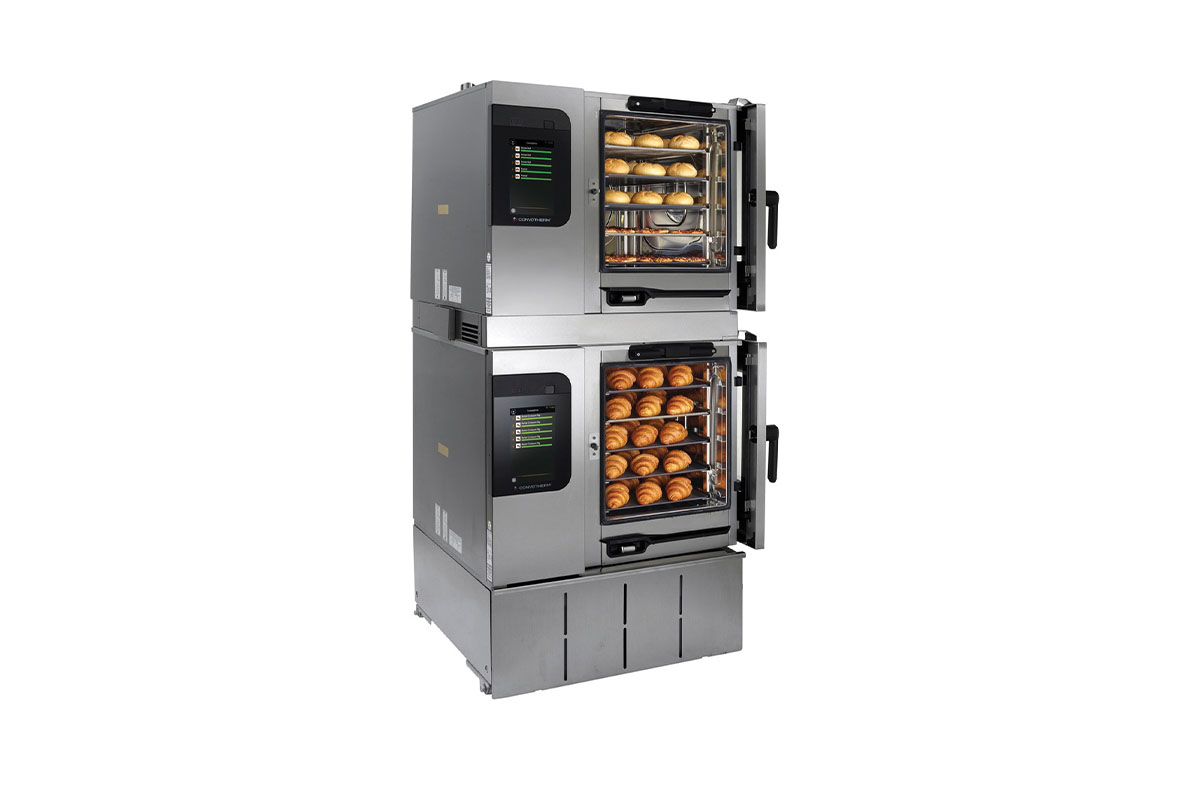 Convotherm
CONVOSENSE
Capable of baking, cooking and recognizing specific product types and quantities via optical sensor technology, this fully automated combi oven system fits high throughput segments.
---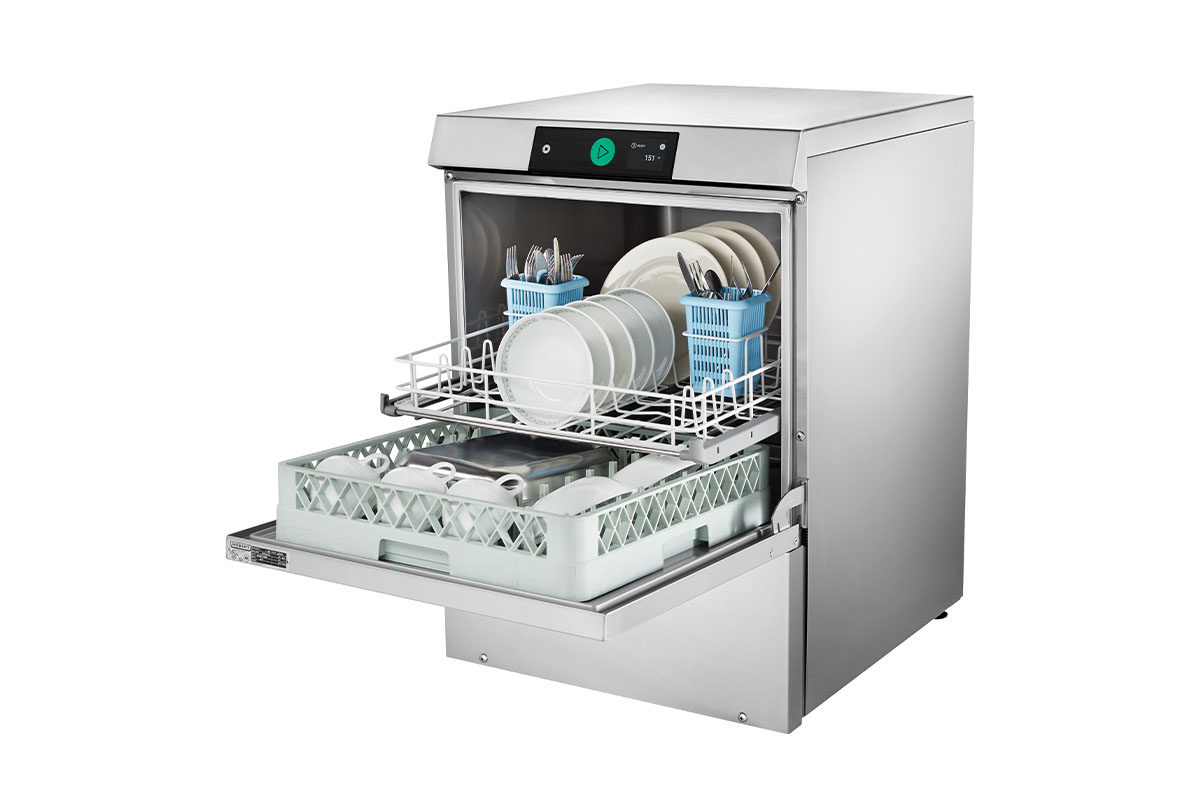 Hobart
LXNR
This two-level undercounter dishwasher is the only NSF-certified option on the market, says the maker, and powers through 48 racks an hour.
---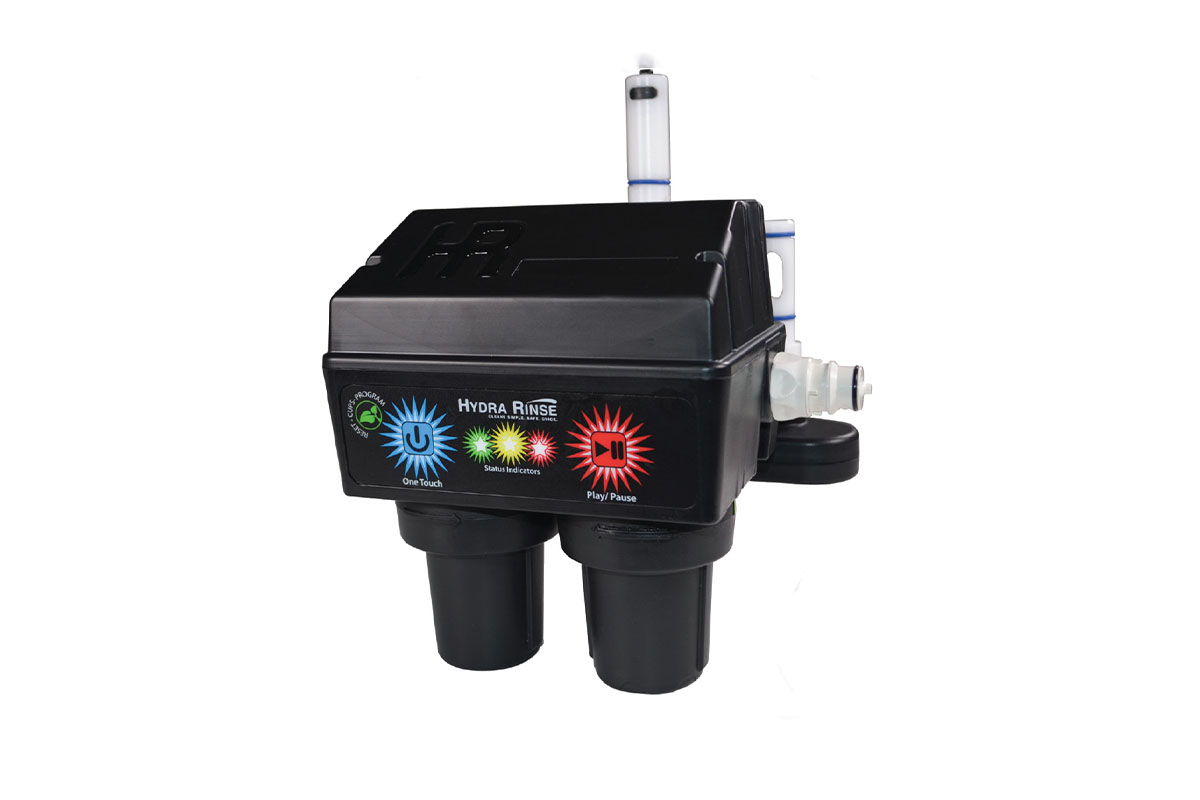 Hydra Rinse
TAYLOR HYDRA RINSE WITH CONFIGURABLE PRO CONTROLLER
This automated solution delivery system for washing, rinsing and sanitizing assembled soft serve/shake machines can now interact with multiple models due to its configurable pro controller.
---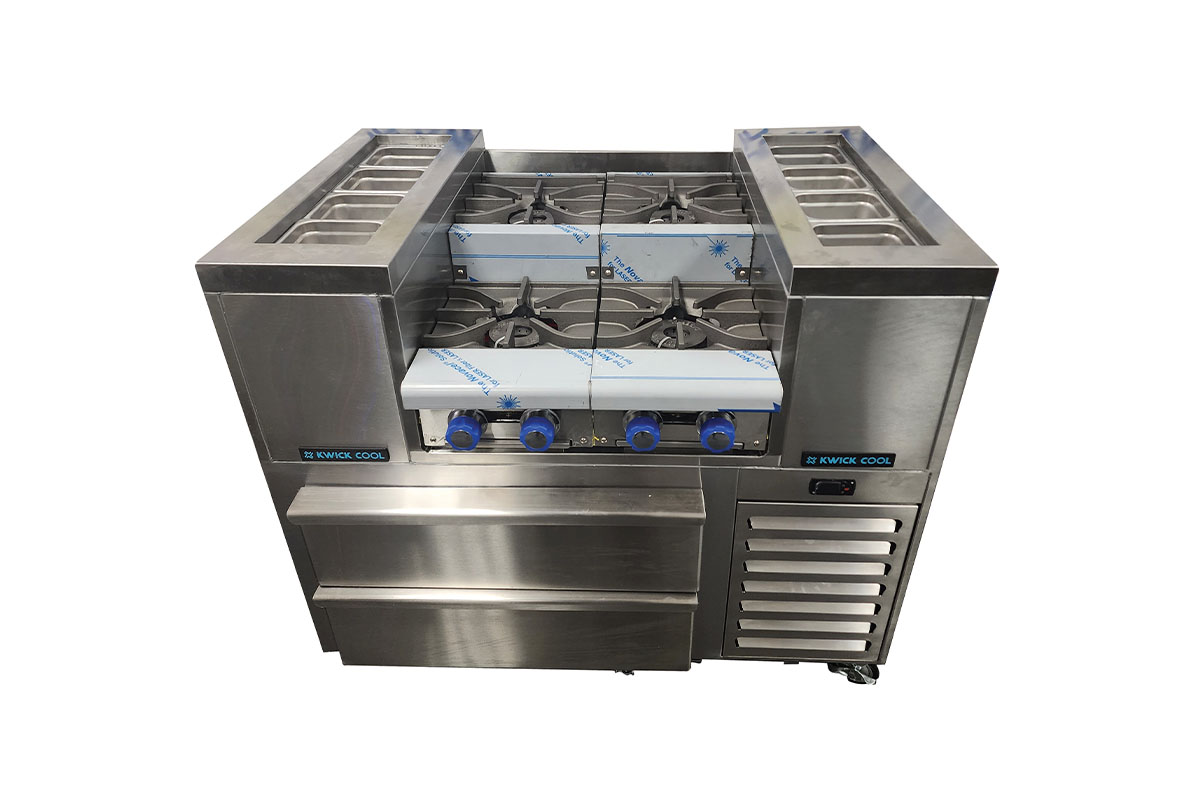 Kwick Cool
HYBRID KOLD PAK DUAL TEMP SAUTE STATION
Cooks can keep eight open pans cool on this unit's exterior rails—differentiated by thermostat controls for each pan rail plus chilled, sealed glycerin pouches preventing heat migration—while sauteing just inches away.
---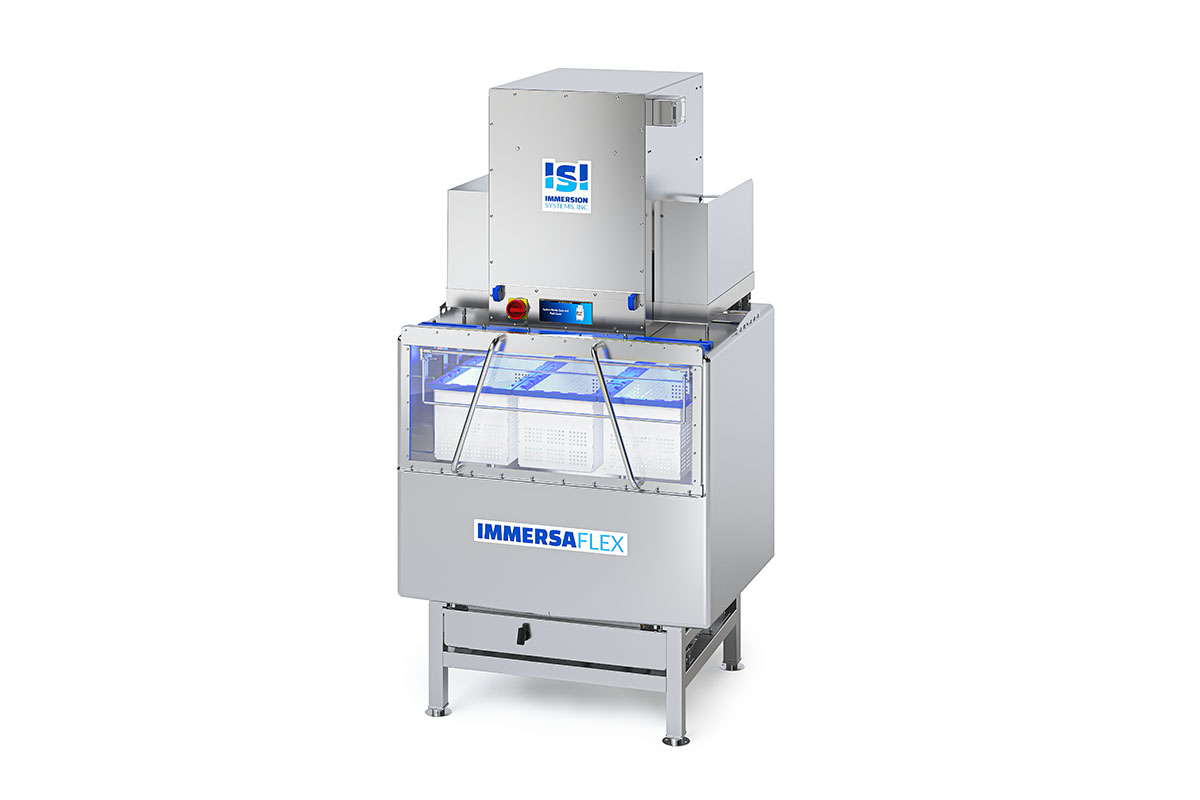 Immersion Systems
IMMERSAFLEX
Helping to reallocate labor, this multibasket unit can rapidly thaw bagged soups, sauces or proteins; wash fruits and vegetables; gently deglaze or par thaw seafood; and even deep clean hood filters or wash cutlery—all at the tap of a touch screen.
---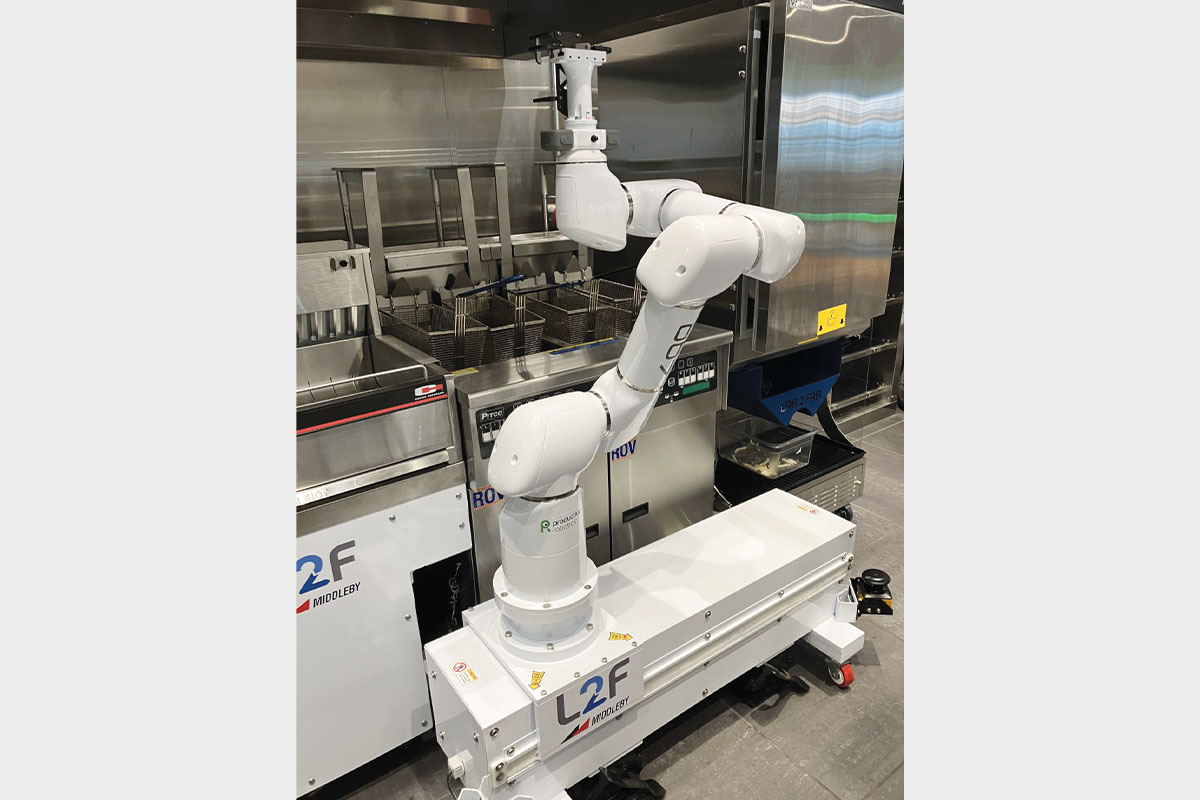 Lab2Fab
FRYBOT
This automated frying solution consists of a programmable tablet, robotic arm and safety sensors; it's capable of frying up to 30 lb. of two foods at once and performing batch cooking in peak times.
---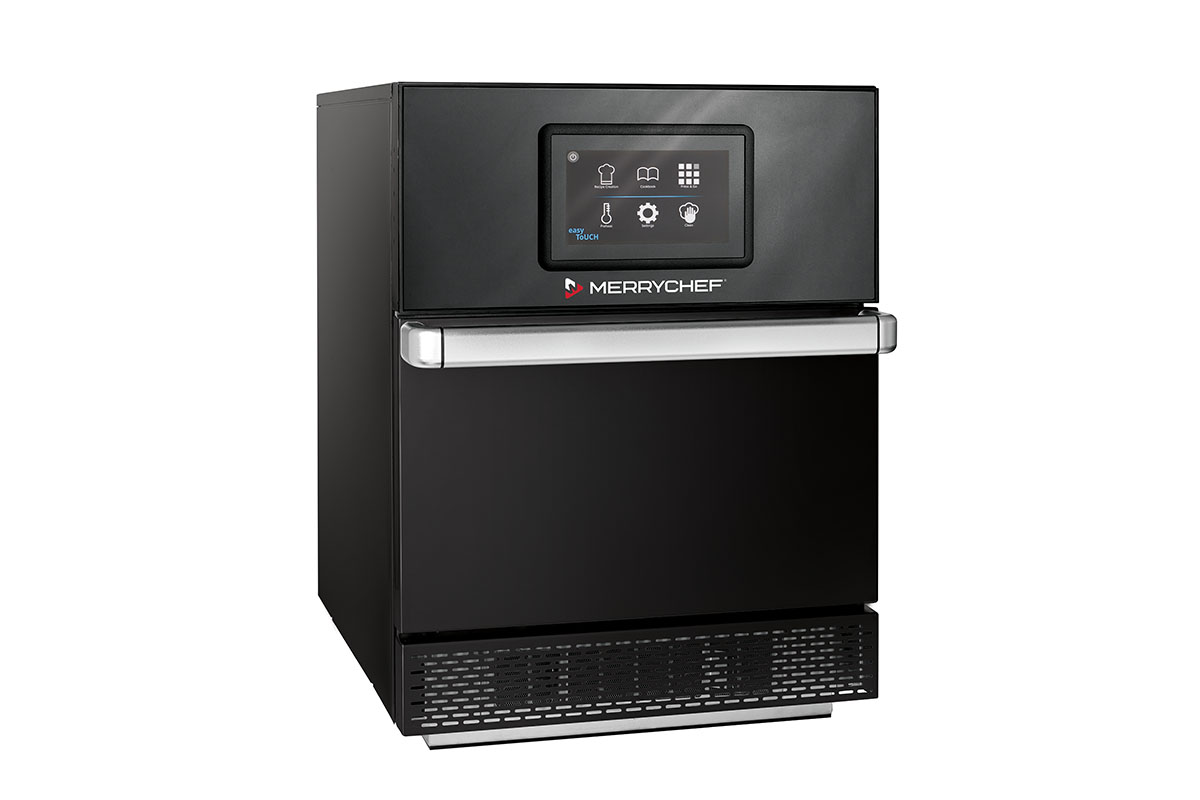 Merrychef
CONNEX WITH AUTOMATED PANINI PRESS
This ventless, countertop speed oven can heat and press flatbreads, sandwiches, bagels and more in its 16-in. cavity, allowing batch and on-demand cooking alike; plus, it boasts 80% faster cooking than other methods, says the maker.
---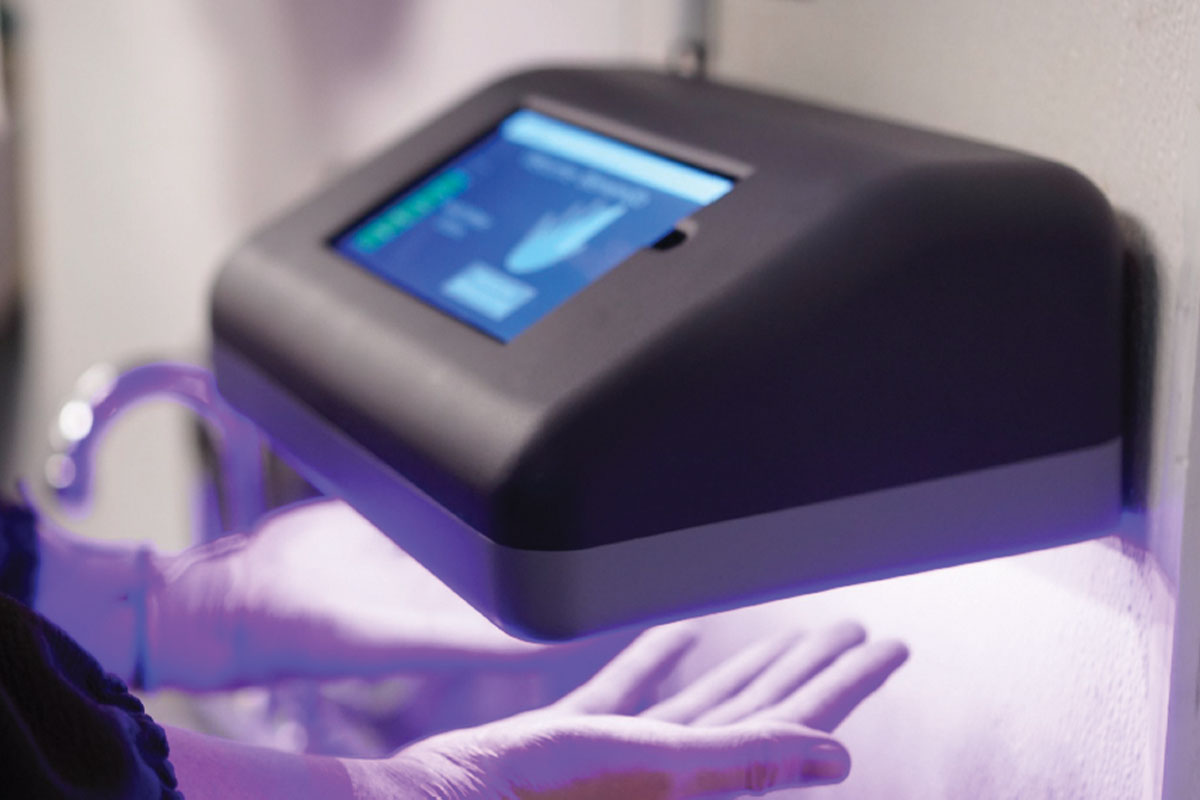 Pathspot Technologies
SAFETYSUITE
This suite of back-of-house tools can oversee equipment temperature and humidity, detect post-handwashing contamination (via the pictured HandScanner), pair with printers to create custom food labels and digitally record HACCP checks, among other jobs.
---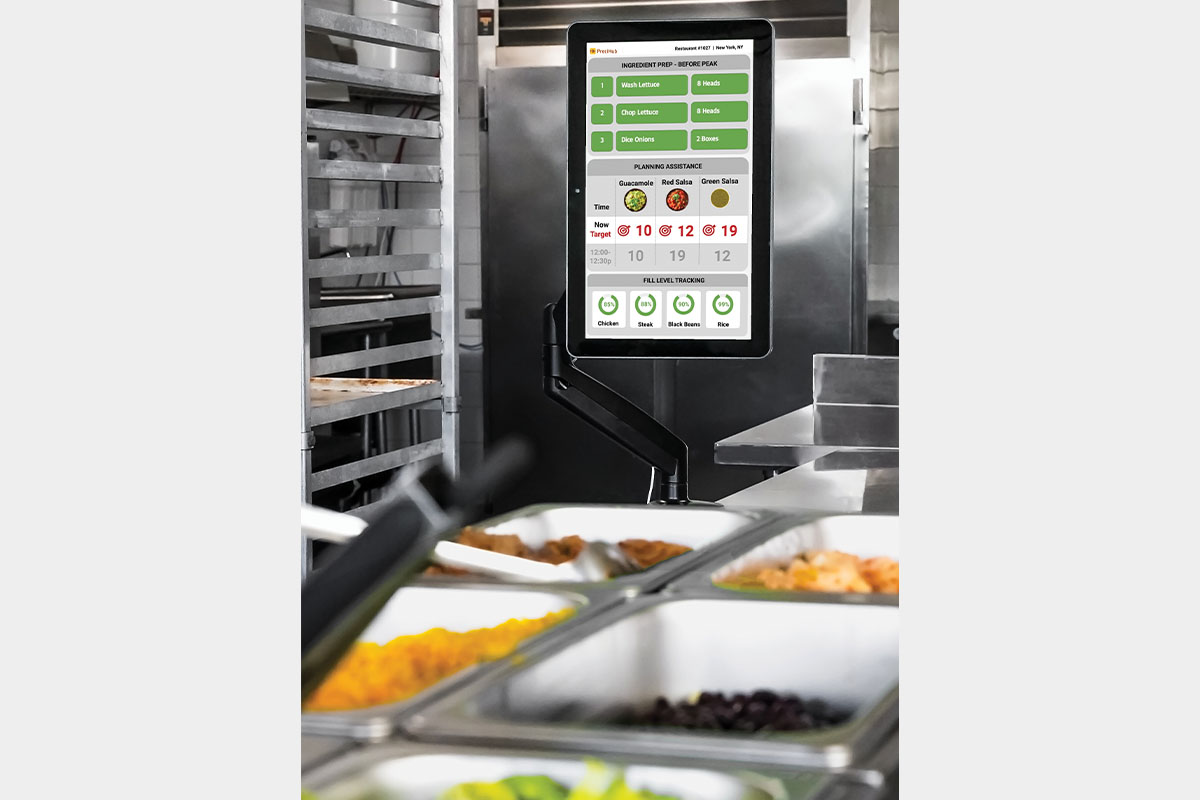 PreciTaste
PRECITASTE
This AI-driven kitchen management system guides staff through anticipated demand-based prep, helping operators stay ahead of frantic rushes while also cutting down on food waste.
---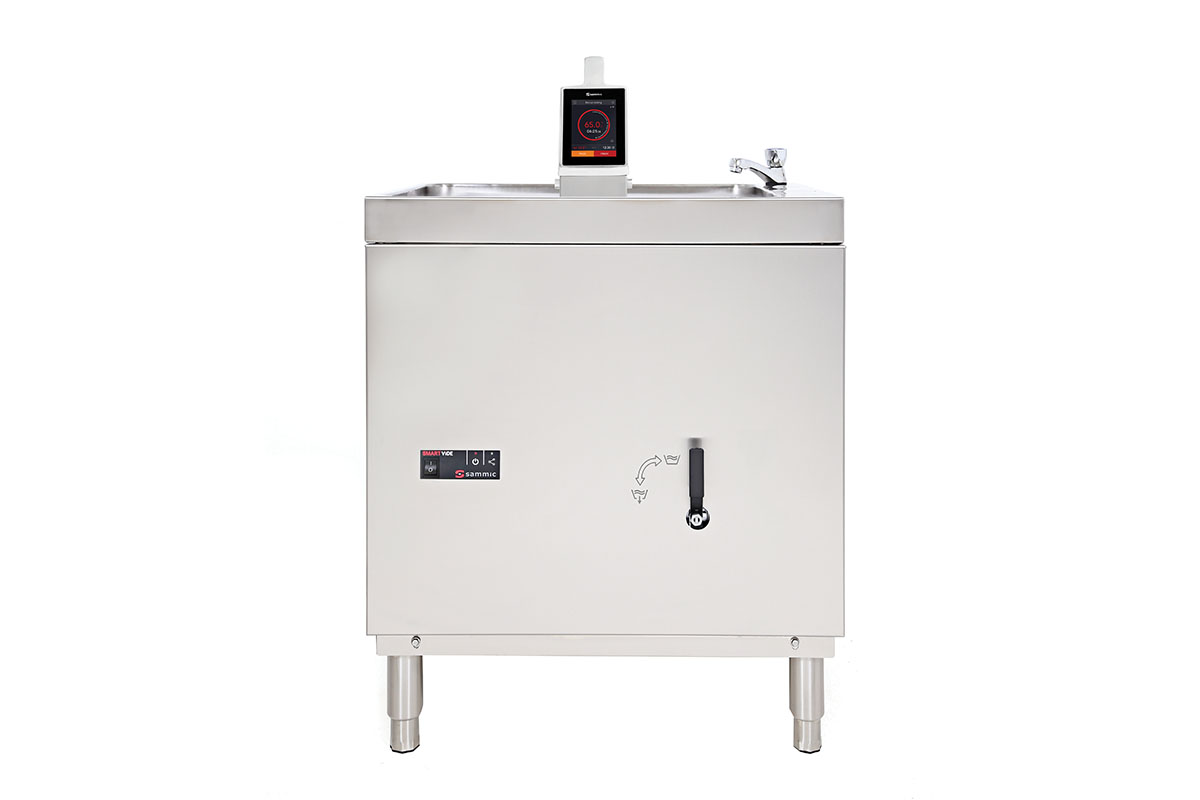 Sammic
SMARTVIDE XL AND PRECIS ION RETHERMALIZER TANK
This sous vide setup—consisting of an immersion circulator and the 30-gal. heated tank (sold separately)—can maintain digital HACCP reports, save recipes and precisely cook up to 150 six-oz. portions per hour.
---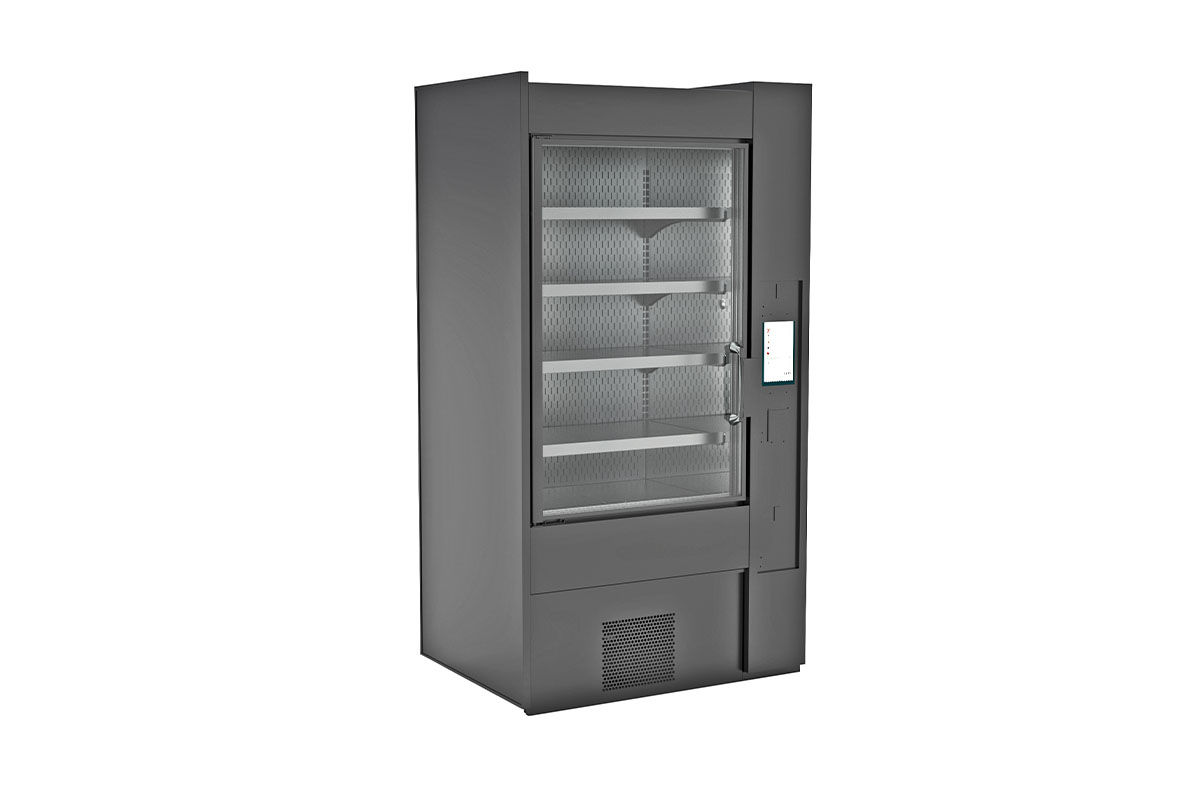 Structural Concepts
ELEVATE
Secure and labor-reducing, this autonomous retail merchandiser uses pressure sensors to record customers' selections. Link up to three units to the integrated POS, and enjoy the option to specify your preferred pay merchant.
---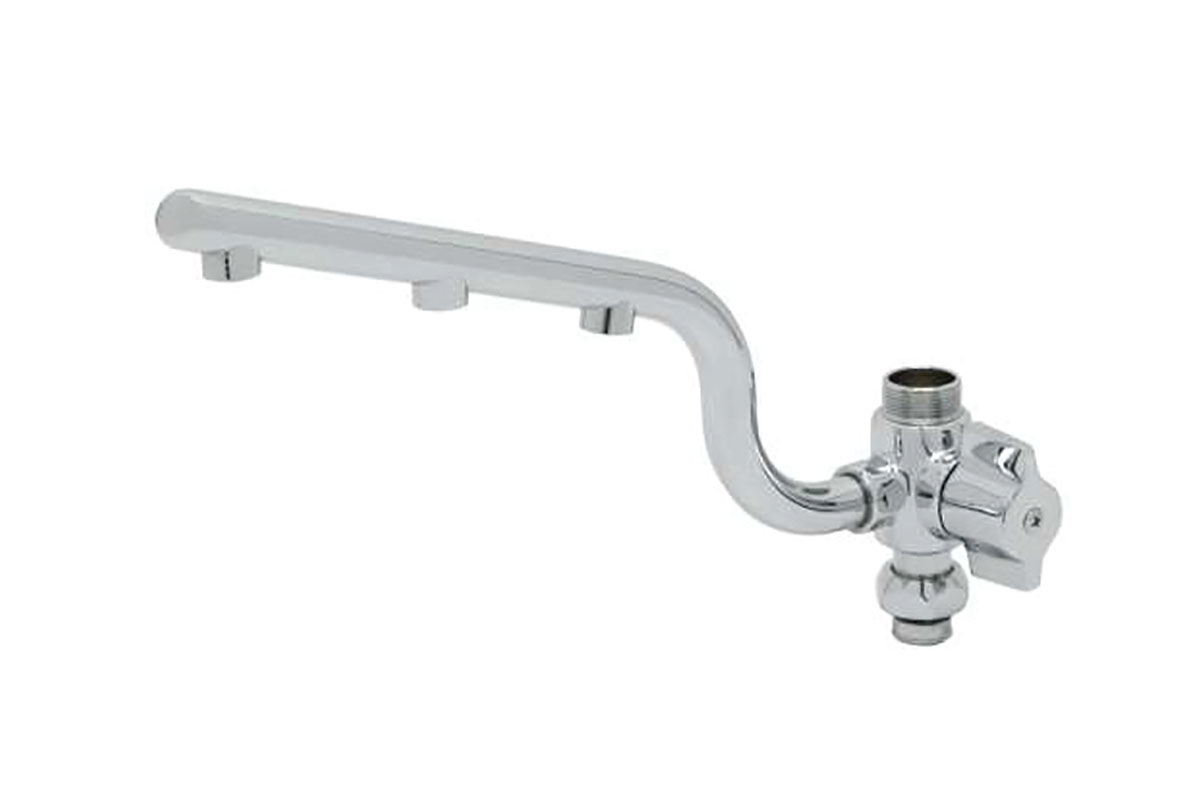 T&S Brass and Bronze Works
ULTRARINSE
This soft-spraying, water-efficient swing nozzle attachment, compatible with all the maker's manual faucets and available in two sizes, works well for thawing or cleaning produce and other frozen goods.
---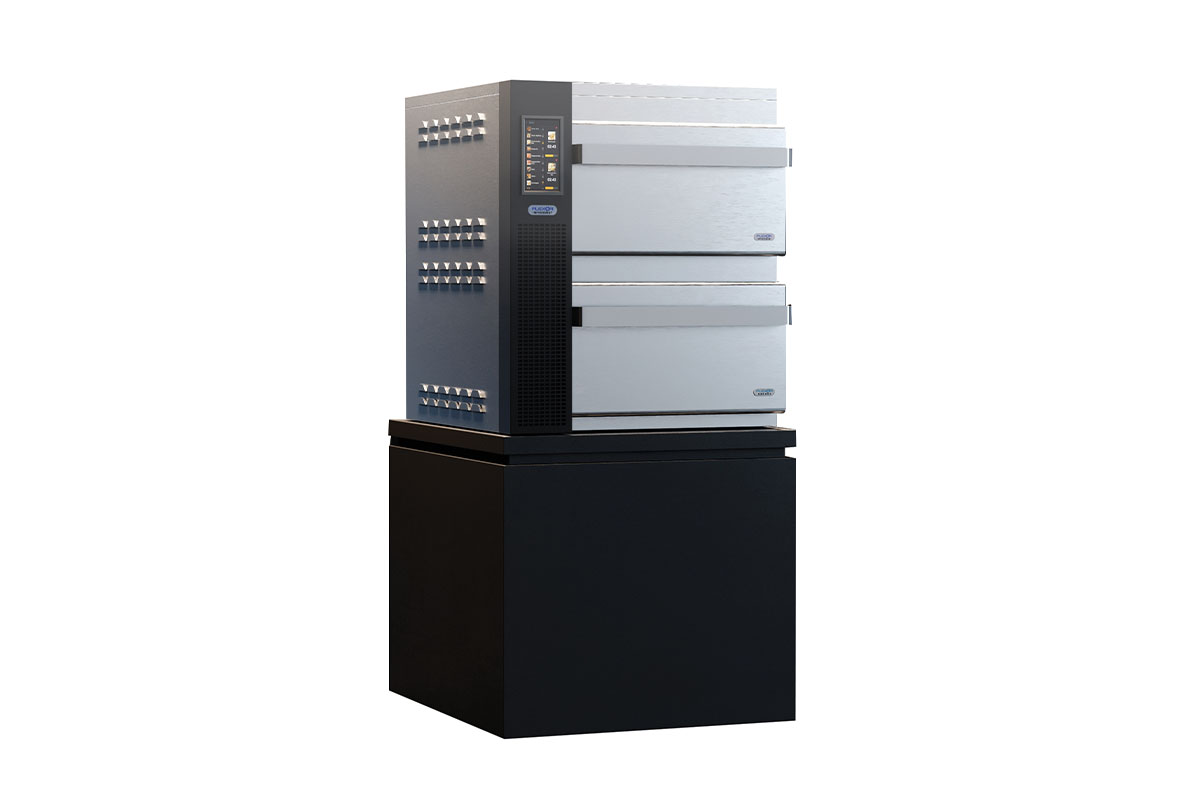 TurboChef Technologies
PLEXOR M2
Similar to the maker's Plexor A3 oven, this unit offers different cooking processes (impingement, rapid cook or convection) except in a smaller footprint.
---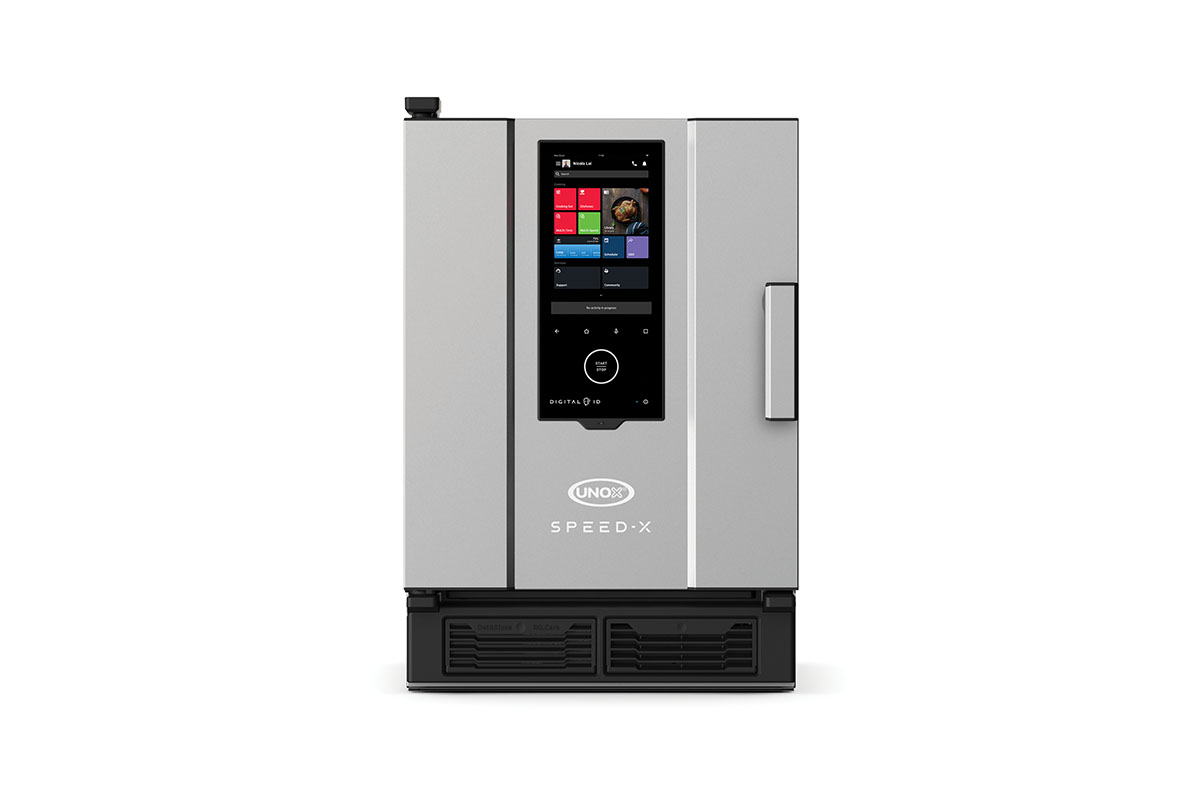 Unox
SPEED-X
Customizable and quick, this combi speed oven features chef-specific settings, sensor-suggested automatic cleaning and cooking capabilities—from scallops and Cornish hen to macaron shells—up to 20% faster than a traditional combi.
---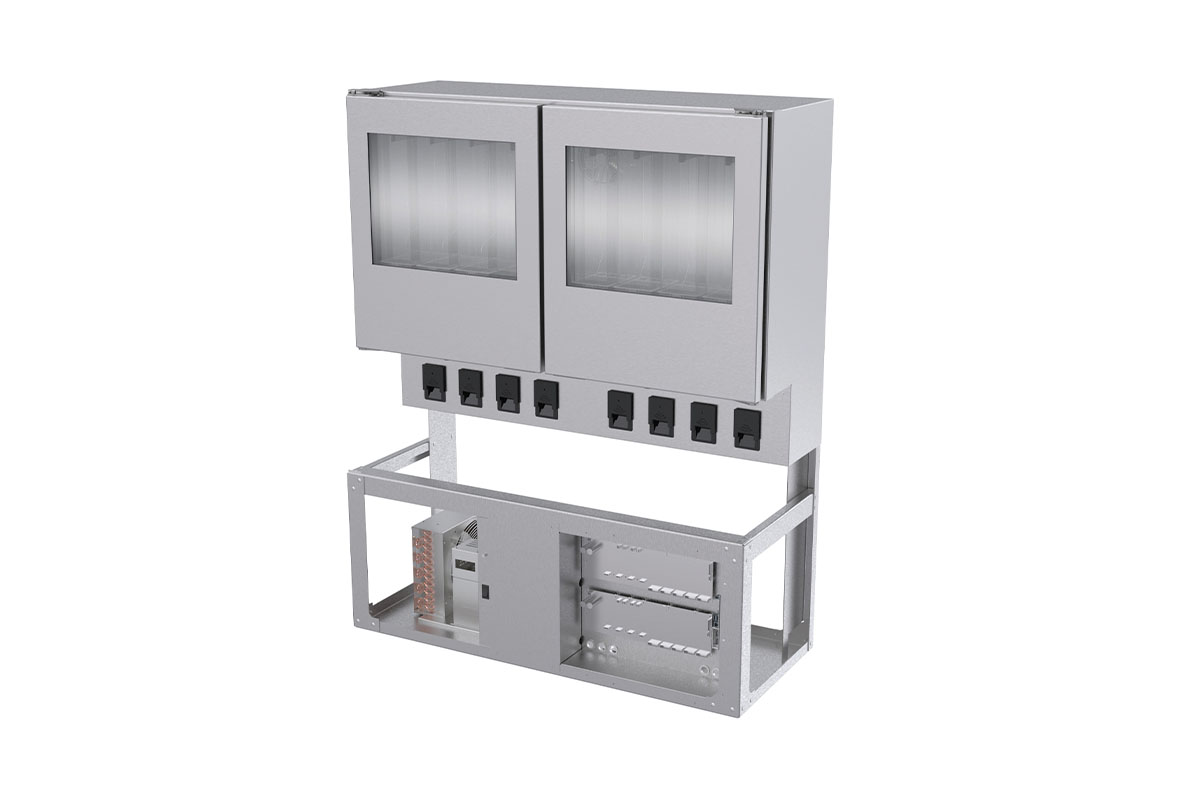 Vollrath Co.
SERVUE
This stainless, touchless refrigerated slide-in features sensor-activated portion dispensing from eight LED-lit ingredient bays, bringing theater and cleanliness to the salad bar.
---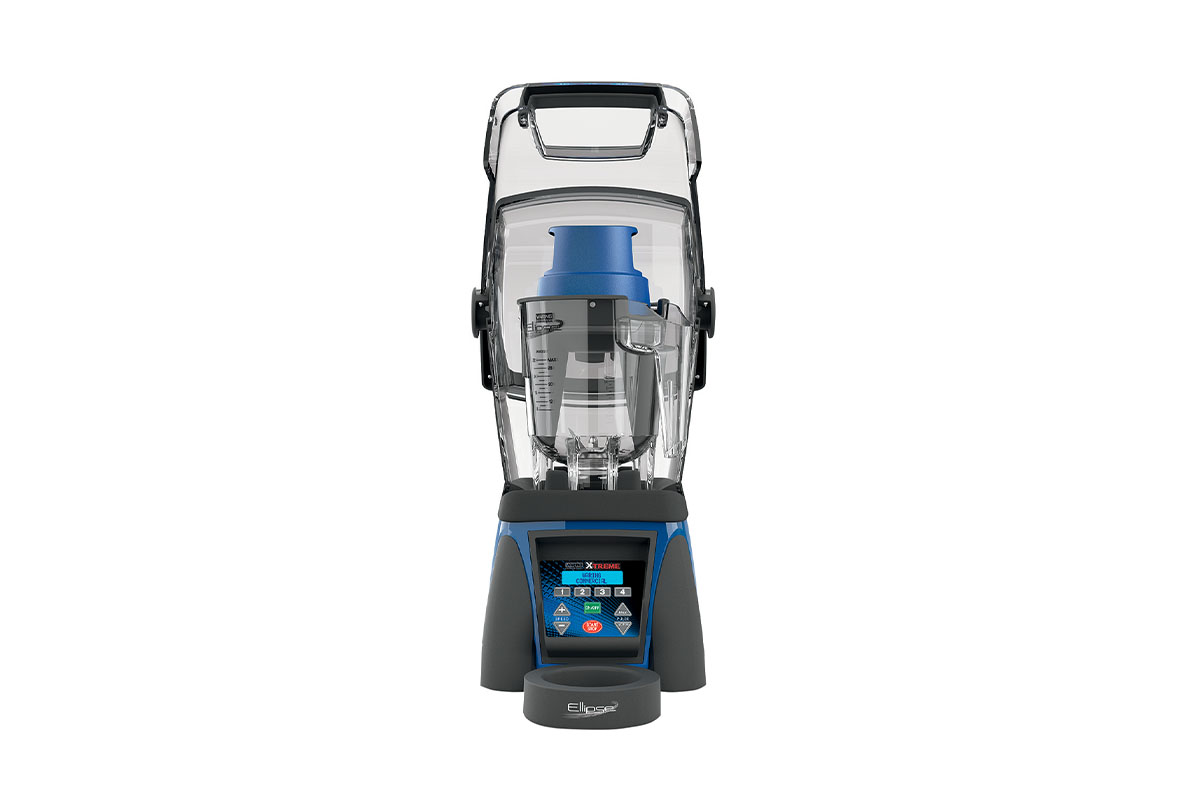 Waring
ELLIPSE BLENDING SYSTEM
This top-mounted, 3½-hp, rechargeable motor powers arms that scrape a beverage blender's jar, replacing manual staff intervention to knock contents into the blade below.
---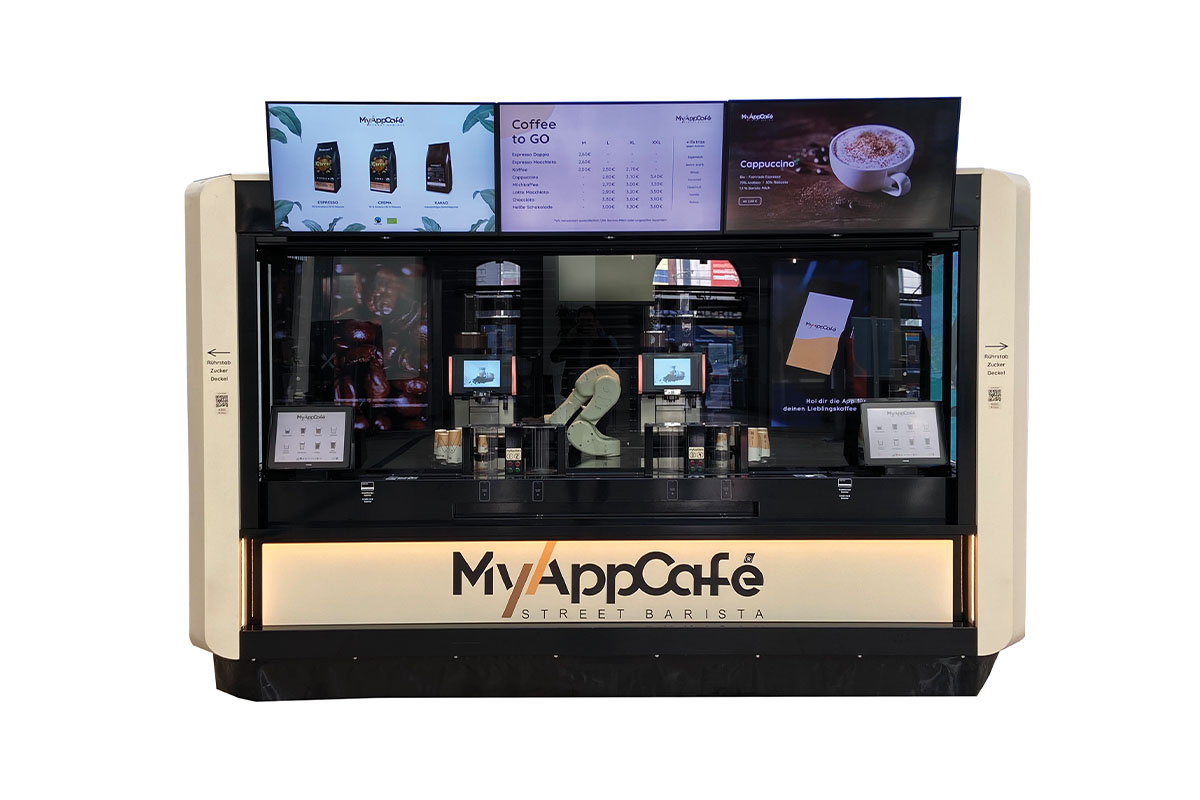 Zink
ROBOJO, POWERED BY MYAPPCAFE
In under 60 seconds, a robotic arm delivers fresh coffee beverages from this 24/7 unit, equipped with menu boards, a mobile ordering system, fully automatic coffee machines, an ice machine and, for the finishing touch, printers able to create custom latte art.
---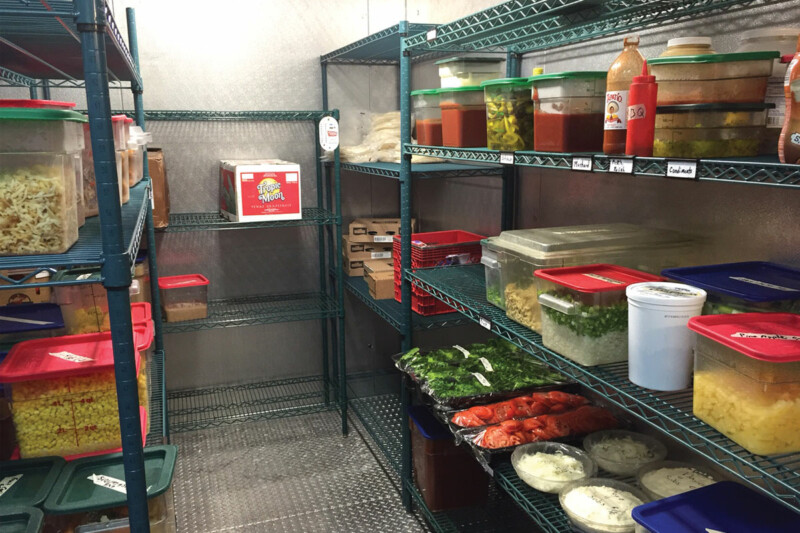 Equipment
A walk-in cooler and the food items stored inside are enormous investments for any business. As with any investment, you want to maximize your return and protect against loss. One…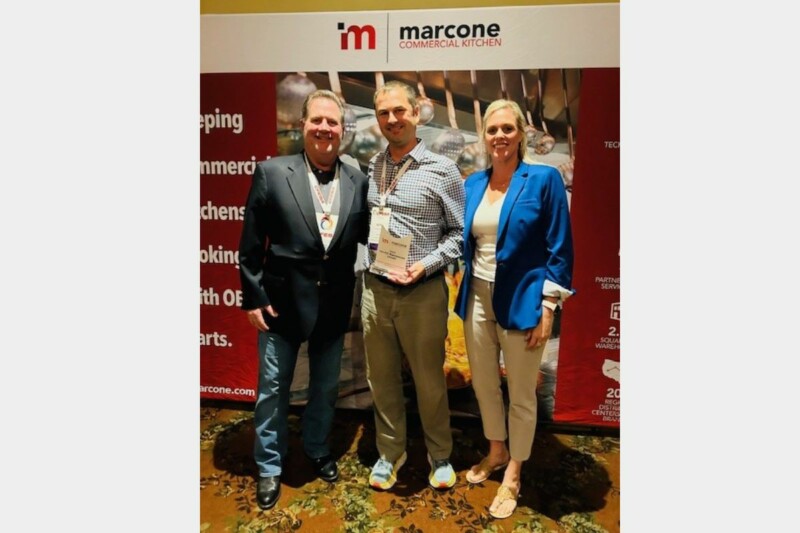 Awards and Recognition
Last month, during a dinner at the CFESA Conference in San Antonio, Texas, Marcone Group announced the recipients of its inaugural Trilogy awards. The awards are meant to recognize the…